Alums get honorary degrees at YSU Spring Commencement May 11
Youngstown State University welcomes two alumni back to campus to speak at Spring Commencement on Saturday, May 11 - Sam Grooms, chief executive officer of Hy-Tek Material Handling, and Don Lewis, president of Essity's Professional Hygiene business.
Graduation will take place at two ceremonies: 9:30 a.m. for students in the Williamson College of Business Administration, Beeghly College of Education and College of Science, Technology, Engineering, and Mathematics; and 2:30 p.m. for students in the Cliffe College of Creative Arts and Communication, Bitonte College of Health and Human Services and College of Liberal Arts and Social Sciences.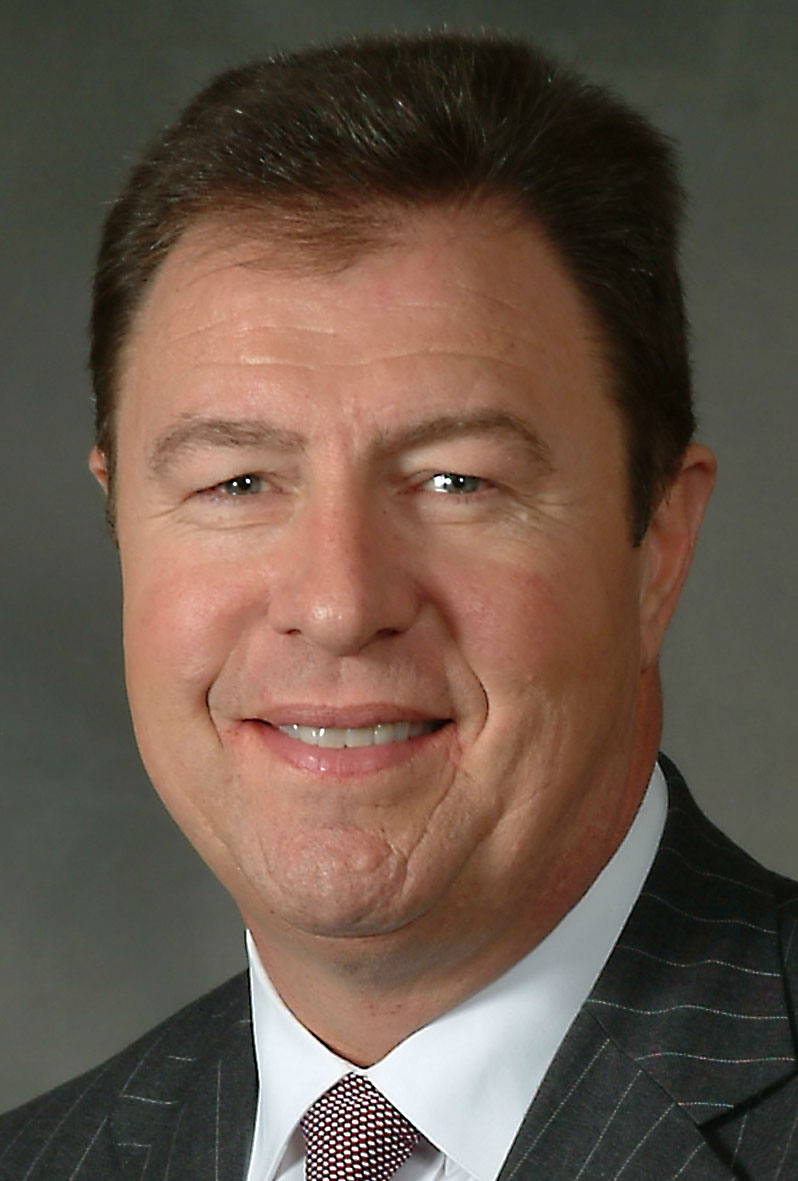 Lewis speaks at the morning ceremony, while Grooms is the speaker at the afternoon event. Both receive honorary doctor degrees in Business Administration.
Grooms earned a bachelor's degree in Business Administration from YSU, where he was the starting center of the university's first team to have played for an NCAA championship in 1979. He served on the YSU Board of Trustees from 2016 to 2018.
He has spent his entire professional career, more than 38 years, at Hy-Tek, working his way through the ranks from sales representative to vice president of Integrated Systems and, in 1997, chief executive of the company. Under Grooms' leadership, Hy-Tek's revenues have grown nearly eight-fold over the past decade, with sales of $144 million in 2018. He has twice been a finalist for Ernst & Young's Entrepreneur of the Year Award.
Grooms served on the board of directors of the Material Handling Equipment Distributors Association from 1994 to 2002, was a member of MHEDA's executive board from 1995 to 2002, and served as the association's youngest ever president in 1999. He also was on Key Bank's Advisory Council as well as NACCO Material Handling Group and Unarco's Client Advisory Councils.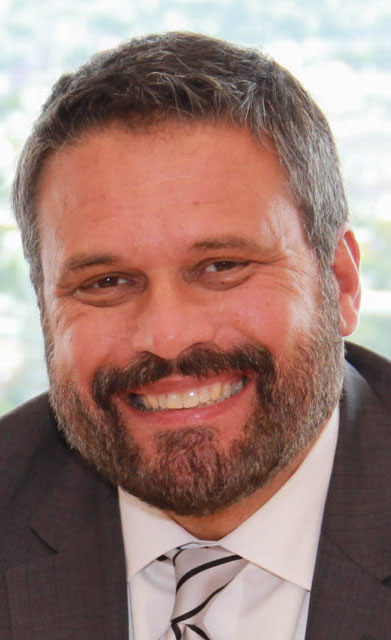 Lewis, who also earned a bachelor's degree in Business Administration from YSU, is responsible for a $3 billion enterprise spanning four continents and 110 countries. The company's Tork brand has become the global leader under Lewis's leadership. Essity is a global leading hygiene and health company based in Sweden.
At YSU, Lewis was an active member of Sigma Alpha Epsilon and was elected homecoming king. After graduating, he began his career as office operations manager for Stambaugh's Hardware, went on to become assistant treasurer of Cleveland Stevedore and started his career in the paper industry at Fort Howard Paper in Green Bay, Wis., where he held various sales and management positions. In 1992, Lewis joined Encore Paper, a start-up company based in upstate New York, later became executive vice president and within 10 years had helped build Encore into a $90 million annual business, which was then acquired by Essity. Lewis stayed with Essity and went on to become president of Essity's North American tissue business and then president of the company's businesses in North America and Latin America before assuming his current role.
Lewis is a board member of the American Forest & Paper Association, the Swedish-American Chamber of Commerce New York and the American Red Cross of Eastern Pennsylvania. He is also actively involved with the United Nations Sustainable Development Goals