AACSB International extends Williamson College's accreditation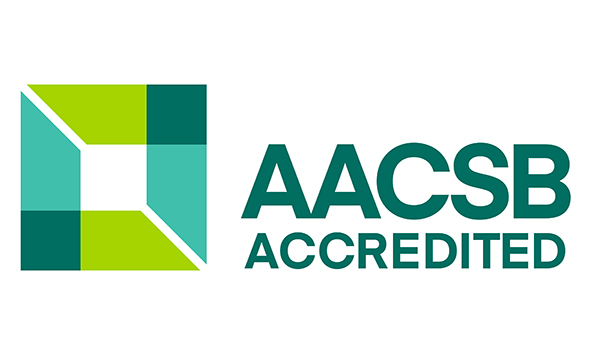 AACSB International, the premier accrediting agency for business schools worldwide, has extended the accreditation of the undergraduate and graduate programs in the Williamson College of Business Administration at Youngstown State University.
"AACSB accreditation is external validation of the quality of our faculty, staff, students and programs," YSU President Jim Tressel said. "This global recognition places our business programs in the top 5 percent in the world. Our students are ensured a high quality business education coupled with the professional development opportunities that enable them to maximize their competitiveness in the job market."
Betty Jo Licata, WCBA dean, said commended the college's faculty for their dedication to excellent teaching, impactful research and engagement with the business and nonprofit communities.
"Each and every day they are driven to fulfill our mission of preparing students to be successful business professionals and leaders," she said. "Our accreditation reflects the faculty's commitment to excellence through engagement with our students, the profession and business."
Innovation, impact and engagement are strategic priorities for the WCBA and drive the expansion of academic programming, research, and outreach services, Licata said. Notable accomplishments include the significant engagement of students in completing projects for the business community, extensive internship and professional development programs, internationally recognized faculty, and outreach programs in entrepreneurship, nonprofit leadership, and international business. The WCBA was commended by the AACSB Peer Review Team for its global initiatives, Center for Career Management, and its extensive professional development programs for students.
AACSB accreditation has been earned by only 5 percent of the world's schools offering business degrees at the bachelor's level or higher. Today, 862 institutions across 56 countries and territories have earned AACSB accreditation.
"Every AACSB-accredited school has demonstrated a focus on excellence in all areas, including teaching, research, curricula development, and student learning," said Stephanie M. Bryant, executive vice president and chief accreditation officer of AACSB. "The intense peer-review process exemplifies their commitment to quality business education."
Achieving accreditation is a process of rigorous internal focus. The accreditation standards require excellence in areas relating to strategic management and innovation; student, faculty, and staff as active participants; learning and teaching; and academic and professional engagement.
More on the YSU Williamson College of Business Administration at www.ysu.edu/wcba.  More about AACSB International at https://www.aacsb.edu/accreditation/.