600+ graduates get diplomas at Fall Commencement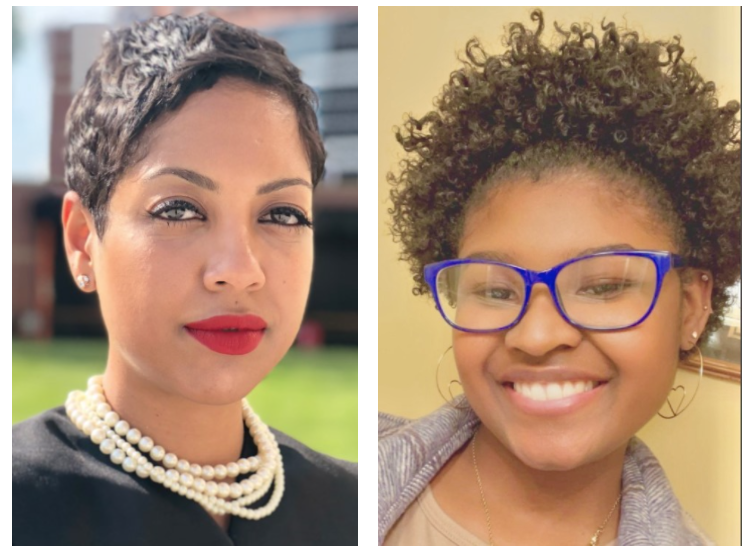 Youngstown State University graduate Aliyah Sabree, now a judge at the 36th District Court in Detroit, receives an honorary degree and gives the keynote address at YSU's Fall Commencement 2 p.m. Sunday, Dec. 19, in Beeghly Center on campus.

More than 600 students will receive degrees at the ceremony. Masks must be worn inside Beeghly Center.

Student speaker for commencement is Lekeila Houser, who is graduating with a degree in Social Work.

Seven graduates will serve as Honorary Student Marshals: Stephanie Virgallito, master of Arts in Professional Communication; Mark Pompeo, bachelor in Business Administration/Human Resource Management; Dagmar Stahl, bachelor of Dance Management; Amanda Moreschi, bachelor of Criminal Justice; Hollie Dalton, bachelor of Integrated Social Studies Education; Katharine Repetski, bachelor of Biological Sciences; and Tek Chhetri, bachelor of Electrical Engineering, Computer/Digital Track.

Honorary student marshals are graduates that reflect high academic standing, leadership in campus activities/organizations, campus involvement and overall good citizenship. During the ceremony, student marshals wear special stoles and lead the line of graduates from their college into Beeghly Center.They also participate in the ceremonial banner march.

Judge Sabree, who receives an Honorary Doctor of Laws degree, earned a bachelor's degree in Biology from YSU while on a full scholarship for basketball. In 2010, she received a law degree from Michigan State University with a concentration in Alternative Dispute Resolution. At law school, she was an executive board member for the Black Law Students Association and a member of the Diversity Consortium.

Judge Sabree began her career with the Wayne County Prosecutor's Office as an assistant prosecuting attorney in the Special Operations Division, where she spent close to four years prosecuting violent habitual offenders. She tried more than 30 jury trials and conducted educational trainings in schools across Wayne County on a variety of topics, including the criminal justice system, sexting, cyber-bullying and truancy.
She also previously served four years as associate general counsel for the Detroit Water and Sewerage Department, the Mayor's Liaison to City Council and the attorney advisor to the Detroit Board of Police Commissioners.

Today, she presides over the 12-member traffic/criminal division in the 36th District Court in Detroit.

Judge Sabree is an active member of the Association of Black Judges of Michigan, the Wolverine Bar Association and Delta Sigma Theta Sorority Inc. In her spare time, she offers assistance at expungement fairs, mentors young women, and volunteers with local Detroit organizations to help improve the quality of life for Detroiters. She has participated on dozens of panels across the globe and is passionate about alternative solutions to incarceration and imposing fair, practical and effective sentencings.