$182,984 grant allows YSU to increase enrollment in online nursing program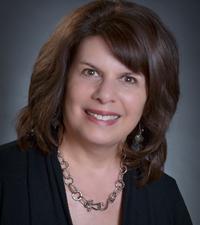 The Ohio Board of Nursing has awarded $182,984 to Youngstown State University's Department of Nursing to expand and increase enrollment in the department's online Registered Nurse-Bachelor of Science in Nursing Completion Program. "These grant funds will help us maintain high quality education for our students as we increase class size," said Nancy Wagner, YSU chair of Nursing. Wagner said the award from the Nurse Education Grant Program allows YSU to create a fulltime position to work with the RN-BSN faculty coordinator for recruitment and student support, assisting with the admission process and program progression. Additional funds will be used for promotion of the program and educational supplies. She also said the YSU is partnering with Mercy Health's St. Elizabeth Medical Center in Youngstown to provide YSU completion program students with clinical experiences. The YSU RN-BSN program recently transitioned from a combination on-campus/online program to a fully online version to better accommodate working registered nurses.
The Nurse Education Grant Program is part of the Ohio Board of Nursing's effort to address the state's nursing shortage by increasing the enrollment capacity of nurse education programs. In 2010, in the Institute of Medicine called for increasing the number of baccalaureate-prepared nurses to better meet the changing needs of patients. Locally and nationally, hospitals are requiring nurses prepared at the diploma or associate degree levels to complete the requirements for the BSN within five years. In Ohio, there are approximately 160,000 registered nurses; about half are currently prepared at the bachelor's degree level. For more information, contact Wagner at 330-941-1449 or nhwagner@ysu.edu, or Molly Roche, assistant professor and RN-BSN coordinator, at 330-941-7299 or mdroche@ysu.edu.