Prieto: Mathematician, Motivator, Mentor

Prieto

- Mathematician, Motivator, Mentor
When you ask Alicia Prieto Langarica, associate professor in the Department of Mathematics and Statistics, how she finds time to mentor dozens of students on research at any given time, her response is simple—she wishes she had time for more.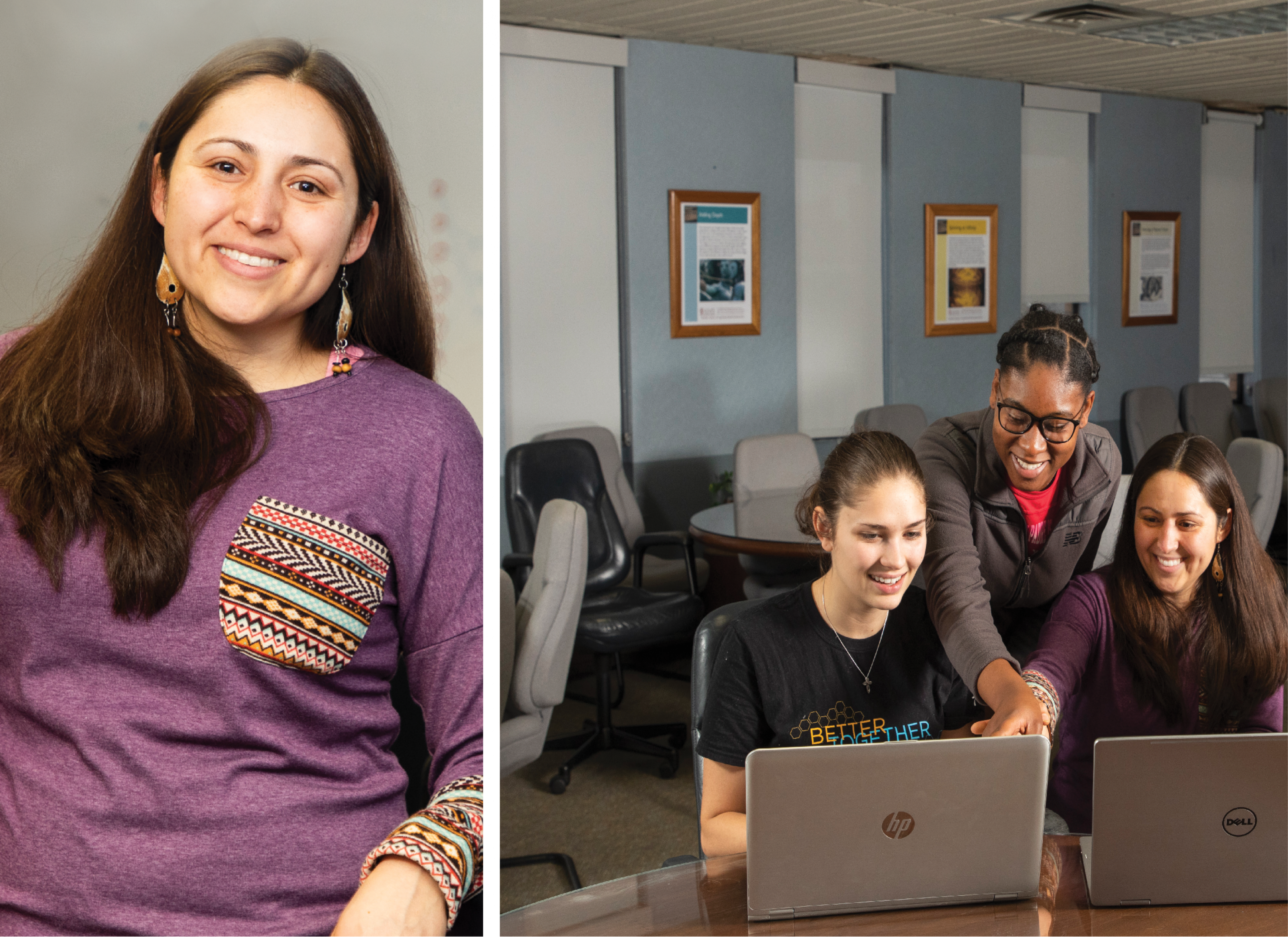 An accomplished scholar herself who uses math to study issues in the medical field, Prieto's top career experiences have been working with YSU students.
"I have not had a single student who doesn't want to be here," she said.
Prieto joined the YSU faculty in 2012 after earning her PhD in Mathematics from the University of Texas at Arlington earlier that year. Since then, she has become known for recruiting students, many of them female, to become math majors. Many students, she says, initially lack the confidence to consider the field.
"The cohort of female students supports each other, raises each other up and helps each other succeed," Prieto said, adding that the students started a "bigs and littles" program to foster peer mentoring.
For Prieto, mentorship is about much more than teaching. In fact, her goal is to humanize math. She has an informal math running club and goes jogging with any student who wants to meet on the move.
"I try to be there as a cheerleader. The math is secondary. If we support them as people first, they will learn the math and a lot of other things along the way," Prieto said.
Prieto cites her father and grandfather as instilling values of discipline and passion from a young age. Her grandfather was also humble - she did not know until years later that Max Prieto was a famous athlete in her home country of Mexico. He played on the National Soccer Team in the 1950 World Cup.
Locally, she serves as treasurer for Organización Cívica y Cultural Hispana Americana and helps young people in the Hispanic community realize they can go to college and succeed. Nationally, Prieto connects with a diverse community of women in mathematics who support each other both personally and professionally.
"We need to expand what a mathematician looks like and should be able to do," she said.
Prieto's research uses math to analyze questions in the medical field. A recent paper explores how temperature affects quality and quantity of sleep. She has also been analyzing whether an existing model accurately maps the spread of the Zika virus or if a new model is needed.
Prieto offers advice for students and everyone.
"Be mindful and aware at every point of when to work and when to rest. You need to enjoy life, so work hard, but do other things as hard as you work," offered Prieto.