Nate Bissell
From sugar shack to sugar chalet
Nate Bissell, 2008, MBA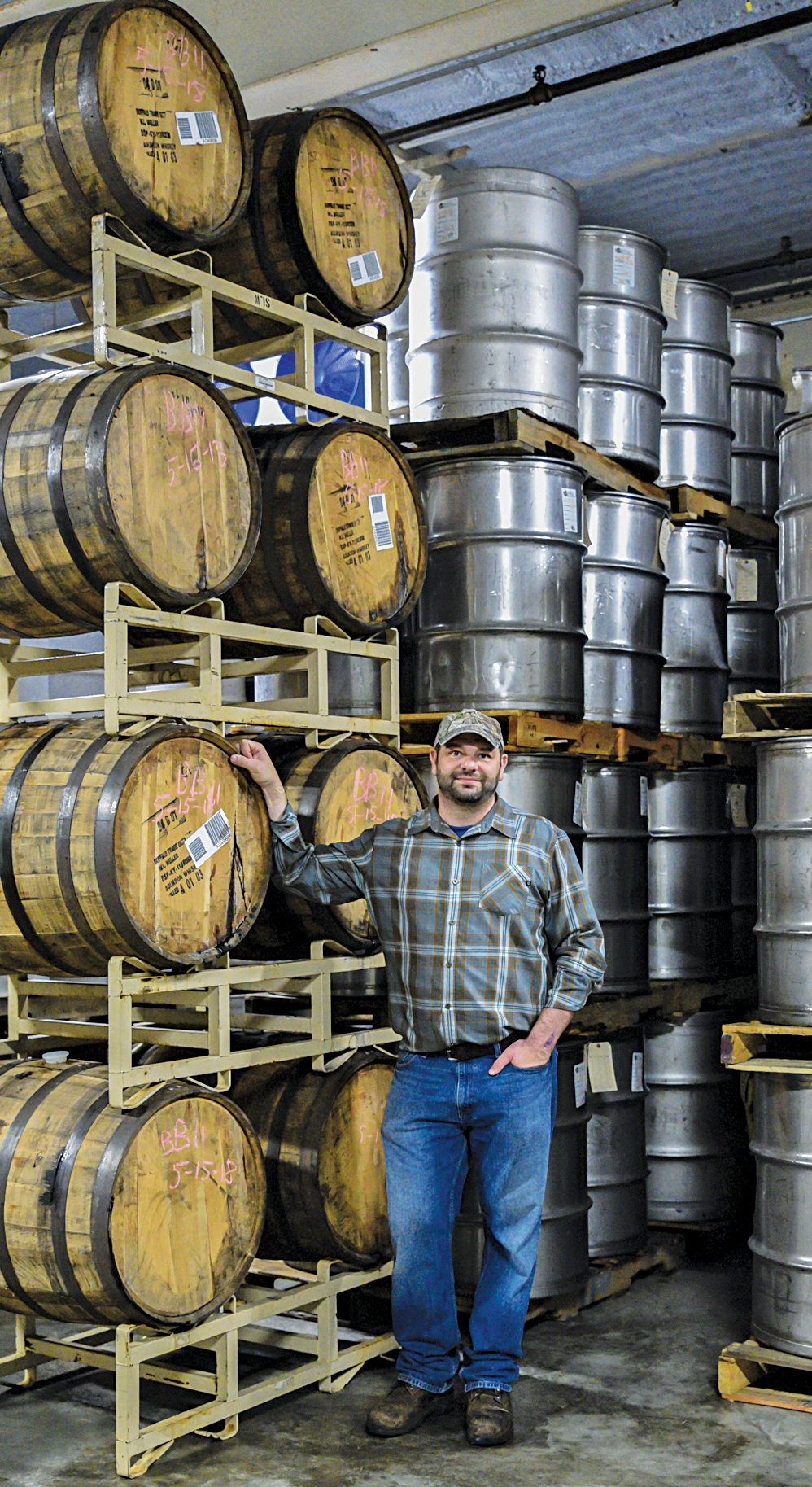 Making maple syrup is a labor of love for sixth generation maple syrup farmer, Nate Bissell, 2008, MBA.
"You are literally taking tree sap and making this magical product," said Bissell, owner of the Bissell Maple Farm in Jefferson, Ohio, which has been in the family since 1834.
The Bissell maple operation now occupies a 40,000 square-foot space (that's about the size of an average Walmart) and employs 10 people since expanding to the former General Electric bulb factory in Jefferson a few years ago. Bissell describes the business as three in one—making/bottling maple syrup, selling maple syrup and selling supplies to other maple syrup farmers. His work focuses mostly on sales, adding that his farm supplies maple syrup for two large national grocery store chains.
"We went from a sugar shack to a sugar house to a sugar chalet to the Sugarworks," said Bissell.
He calls the Bissell Maple Farm a trailblazer in the industry, leading research and development efforts that benefit other farms. His undergraduate degree in Chemistry from Thiel, 2002, has helped him create unique products like gourmet bourbon barrel-aged maple syrup through a process which extracts flavor from oak barrels. Maple candy and maple cream are just a couple additional products sold at the Sugarworks in Jefferson and online at bissellmaplefarm.com.
Bissell worked on the family farm for as long as he can remember, but it was his experience in the YSU MBA program that transformed his role in the business. Recalling an entrepreneurship class, Bissell credits former YSU faculty member Pat Gaughan with inspiring him to take the farm to the next level.
"He helped me see a lot and think differently," he said.
While in Gaughan's class, Bissell wrote a business plan for the farm. He still texts his classmates with maple business updates.
"I feel fortunate to have gone through the MBA program even though it took a little longer since I was juggling work and raising a family while working on my degree," said Bissell, who has three sons, ages 6, 10 and 12.
Citing an industry concern over products falsely claiming to be real maple syrup, he is working on a project to create a laser that can test maple syrup
for authenticity.
Bissell feels it is important to connect with the community, so he hosts a free pancake breakfast several times a year. All are welcome to sample and learn more about maple syrup. He also participates in the Ashtabula County Maple Syrup Festival every March.