Sports News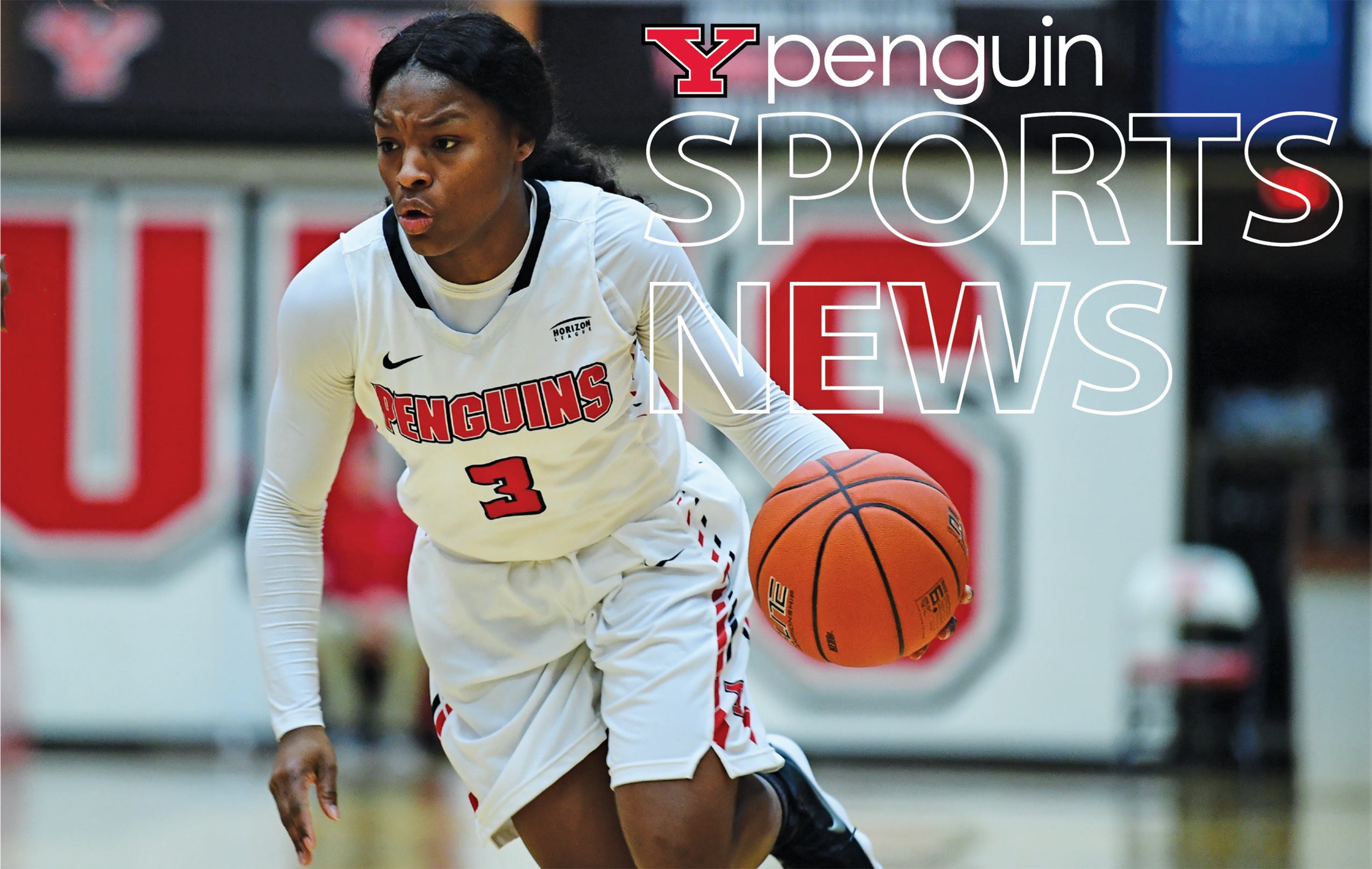 Passing the Torch: Senior Topples 32-Year Record
A Penguin Women's Basketball record that survived for more than three decades has been shattered.
Indiya Benjamin, a senior Nursing major from Lima, Ohio, broke the long-standing program record for career assists Feb. 8. By the end of the Horizon League Tournament, she had hit the 629 mark, which ranked her second in conference history for career assists.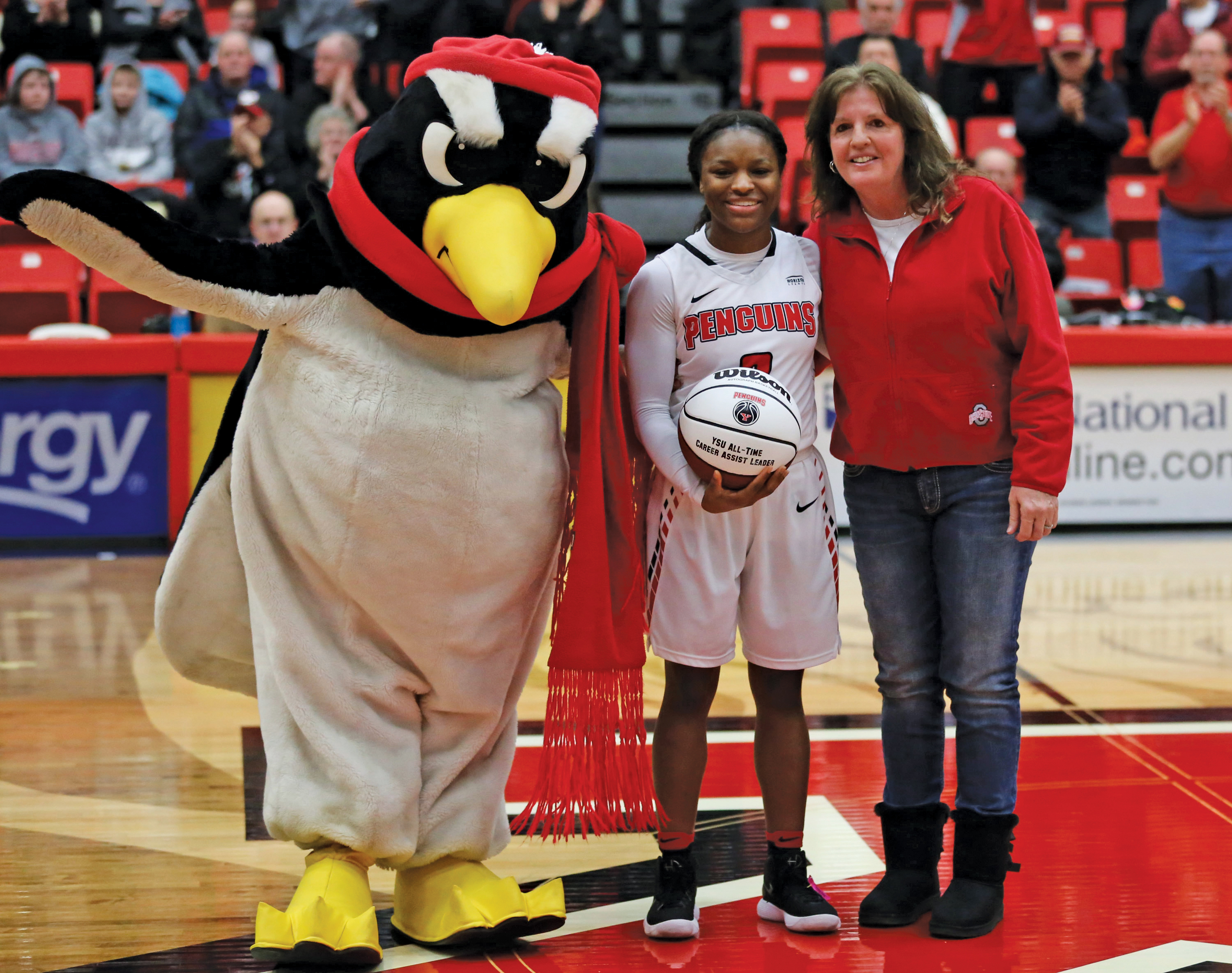 In basketball, a player is credited with an assist when he or she passes the ball to a teammate, who then scores. The previous record was 576 career assists, held for more than 32 years by Danielle Carson, '89 BA in Physical Education, who played for the Penguins from 1982-86. Carson lives in Youngstown and is employed by General Motors.
Carson attended the Penguins' home game Feb. 17 against Green Bay and joined Benjamin on the court for a ceremony celebrating the new record. Benjamin and Carson, arguably the most giving players in school history, received a standing ovation that night.
Benjamin also set YSU career records for minutes played, games played and games started during her senior year. She finished second in school history in career 3-pointers. Benjamin finished her career with 1,288 points, 204 3-pointers and 629 assists.
Men, Women Track and Field Win Horizon League Crowns
YSU's Penguin men's track and field team won its third consecutive Horizon League Indoor Track and Field title Feb 25, while the women's team won its second straight crown – and the fourth in the last five years.
Junior Chad Zallow of Warren, named outstanding performer of the men's meet, won the 60m dash and the 60m hurdles and took first in the 200m dash for the second straight year. Collin Harden, a sophomore from Girard, was the first Penguin to win the men's 400m dash, and coach Brian Gorby was honored as coach of the year.
The men accumulated a school-record 201 points to win by 38.5 points. The women logged a school-record 203.83 points for an 82.83 point margin of victory, the largest at a league meet since 1995.
New Coaches Sign On for Soccer, Volleyball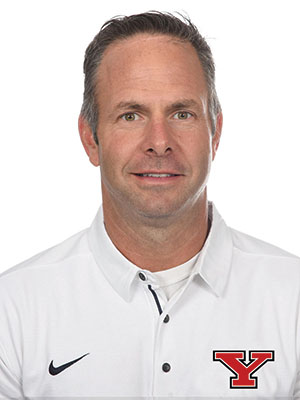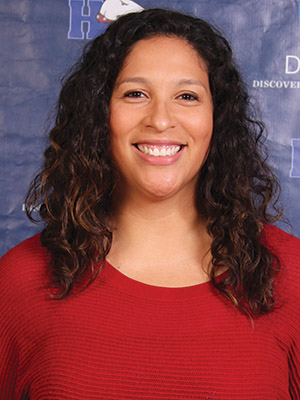 Penguin Soccer and Volleyball teams have new head coaches at their helms this season.
Brian Shrum, a native of Western Pennsylvania, was named Head Coach of Women's Soccer, and Aline Scott will lead the YSU Volleyball program as the 10th head coach in school history.
Shrum, who served as an assistant coach and then associate head coach at Duquesne University in Pittsburgh from 2012-17, becomes the seventh head coach in Penguin Soccer program history.
Over the last six seasons at Duquesne he helped the Dukes to their first NCAA Tournament appearance, an Atlantic-10 Championship and a school-record 12 wins in 2015.
Scott comes to Youngstown with 10 seasons of coaching experience, most recently as head coach at Hiram College. Previously, she coached at Indiana University of Pennsylvania and at the University of Akron. Scott led Hiram to 61 victories in her three seasons as head coach of the Terriers, coaching a Division III All-American, two all-region student-athletes, a North Coast Athletic Conference Player of the Year and seven All-NCAC honorees.
Penguin Football Season Tickets Now Available
Season tickets for YSU's 2018 football season are now available, with six home games on the schedule.
Purchase tickets at the YSU Athletic Ticket Office, located on the north end of Stambaugh Stadium, or order by phone at 330-941-1978.