Letters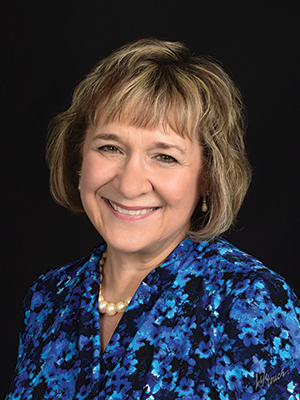 A Note from the Editor:
Dear Readers,
Just can't believe it's been more than 10 wonderful years since I started here as the editor of your YSU Magazine. Now, I'm ready to begin a new adventure: I'll retire from YSU on May 31.
It's been a privilege to meet so many amazing YSU alumni, faculty, staff and students, and to share your stories on the pages of this publication. This is good-bye for me, and thanks for all your letters, emails, phone calls and great conversations through the years. I hope you'll continue to stay connected to your university through YSU Magazine – I know I will!
With Penguin pride,
Cynthia Vinarsky Hixenbaugh
Editor
---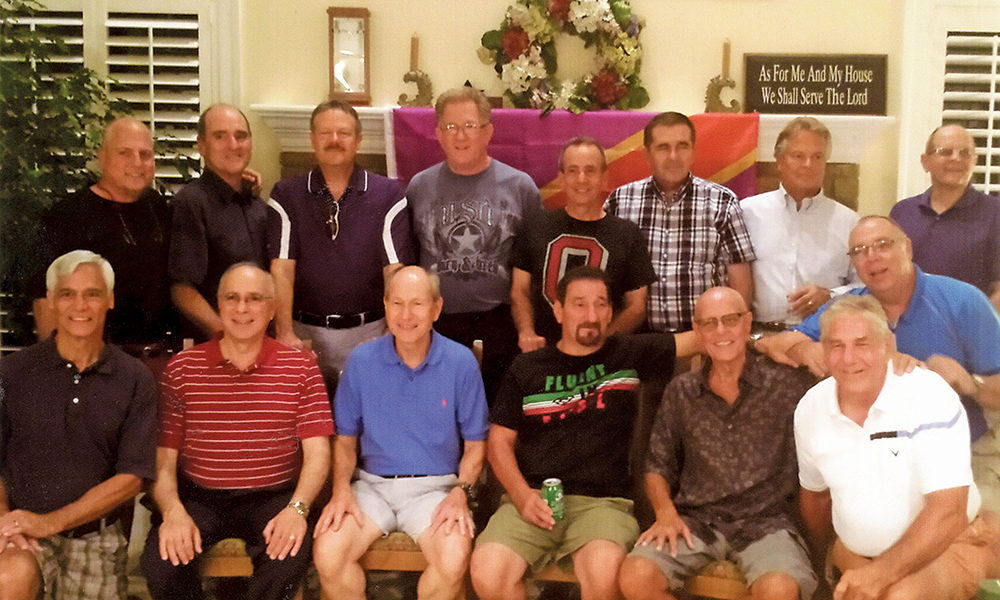 Dear Editor,
I'd like to share a story with your YSU alumni readers about old-fashioned brotherly love that stirred the brothers of Sigma Phi Epsilon to make a road trip to Northern Virginia in July 2014 to support one of their own, Dan Rosensteel, '76, who was diagnosed with cancer. Many of us hadn't seen Dan, or seen each other, since we were young men in our early 20s – now we're in our 60s.
The trip was a memorable success in many ways. It brought joy to Dan and a brief reprieve from cancer as we celebrated our friendship, laughed and reminisced about our crazy fraternity days. A smile never left Dan's face that weekend, and we met his beautiful family – his wife Denise and his two boys. Only months later, Dan passed away.
Since then, the Sig Eps have continued to meet every year to spend a weekend together, enjoying each other's company, reminiscing and playing golf. We stay in touch now through Facebook and other means. We discovered that the "Brothers of the Heart" and the links that bind us do matter – and in a very genuine, caring and heartfelt manner. We will miss our brother Dan, and we thank him for bringing us together.
Paul Cicio, '73
Vienna, Va.
---
Dear Editor,
You cannot imagine the eclectic collection of buildings and classrooms we had when I attended Youngstown College 50+ years ago. When I look at a current campus map, it is basically unrecognizable to me. I have very fond memories of my days as a student at YSU and hope today's students have as good an experience as I did.
I'd like to request a clarification on the article regarding the University Bookstore in the Fall 2017 issue. The article states that the bookstore moved in 1962 to the basement of Central Hall, "a former Army barracks used for classrooms that has since been demolished." I was a student at YSU from Fall 1961 until I graduated in 1966, and the bookstore was always located on the lower level of the cafeteria during that time. I have no recollection of Central Hall. Where was it located and when was it demolished?
I enjoy reading YSU Magazine and encourage you to keep up the good work.
Robert J. Arena, '66 BE in Metallurgy
Novelty, Ohio
EDITOR'S NOTE: We passed your question along to the archivists in Maag Library. They explained that the bookstore was in the basement of the cafeteria, as you recall, but the cafeteria was part of an addition to Central Hall. It was demolished in 1972 to make way for Maag Library.
---
Dear Editor,
This is a belated thank you for your wonderful kindness in including "our story" in the "Penguin Mates" column of the Fall 2017 issue of YSU Magazine. You told me it would probably be in that issue, and you sure keep your promises.
Thank you!
Once again, I will tell you what a great magazine you have! It is so well done and inviting that I am sure most people who read it feel just as I do. It is a real tribute to the University and to you!
Marlene Dailey, '87 AAB, '90 BSAS, '96 MBA
Austintown, Ohio
---
Dear Editor,
I'm writing to thank you for including Jim Connor in the "From Steel to Songwriting" article in the Fall 2017 issue of Class Notes. The article was beyond our expectations, wonderfully written and truly appreciated!
Diane Pallai
The J.J. Connor Company, Youngstown