Faculty Bookshelf

Every spring, YSU Magazine sends out a call to university faculty and staff, inviting them to announce their newly published books, computer applications, musical recordings, art and photo exhibitions. We are never disappointed. Read on, and find out why our exceptional YSU faculty and staff make us "Y and Proud!"
---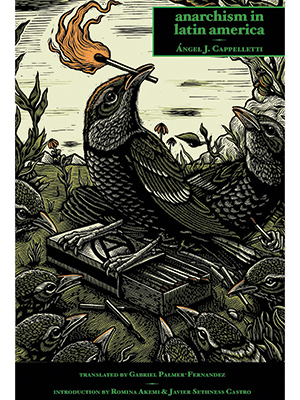 Latin American Anarchism to Anarchism in Latin America, translated by Gabriel Palmer-Fernandez, professor and director, Philosophy and Religious Studies. Published by AK Press, December 2017, 437 pages. This new translation of Ángel Cappelletti's wide-ranging, country-by-country historical overview of anarchism's social and political achievements in 14 Latin American nations is the first book-length regional history ever published in English.
Encyclopedia of Sustainable Technologies, by Martin Abraham, provost and vice president for Academic Affairs. Published by Elsevier, July 2017, 2,262 pages. The book provides an authoritative assessment of the sustainable technologies that are currently available or in development. It offers readers a one-stop guide to the most current research in the field. Abraham has authored or edited nine books.

Salience in Second Language Acquisition, co-edited by Jennifer Behney, assistant professor, Foreign Languages and Literatures, with Susan M. Gass and Patti Spinner. Published by Routledge, August 2017, 308 pages. This edited volume brings together some of the most important researchers in Second Language Acquisition to investigate the concept of salience in language learning. Previously, Behney also authored a textbook on Second Language Acquisition.

The Handbook of Research on Writing and Composing in the Age of MOOC, co-edited by Kristine L. Blair, dean, College of Liberal Arts and Social Sciences, and Elizabeth A. Monske. Published by IGI Global in 2017, 457 pages. The book is a critical reference source that overviews the current state of larger scale online courses and the latest competencies for teaching writing online. It features a range of perspectives on teaching in virtual classrooms. Blair previously published five book-length projects: three textbooks and two other edited collections.

Seventy-Five Years of Geography at Youngstown State University: A Personal History Commemorating the 50th Anniversary of the Department and its Faculty, compiled by Craig S. Campbell, professor, Geography. Independently published Sept. 2017, 136 pages. The book celebrates the 50th anniversary of YSU's Geography Department, tracing the history of its faculty, personnel, campus offices, places and events from the beginnings around 1940 through the establishment of the department in 1965.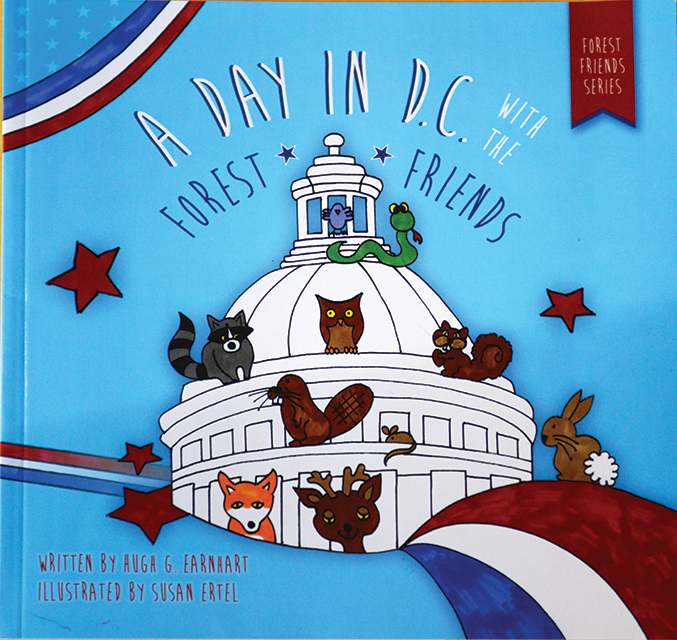 A Day in D.C. with the Forest Friends, by Hugh Earnhart, professor emeritus, History. Published by Orange Frazer Press, 2017. The book, the second in the author's Forest Friends children's book series, explores the attractions of the nation's capital through the eyes of a whimsical group of animal friends. The first book in Earnhart's series was titled The Forgotten Pumpkin.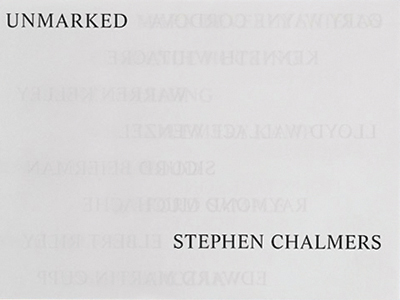 MONOGRAPH: Unmarked by Stephen Chalmers, associate professor, Art. Published by Robstolk, The Netherlands, January 2017, 96 pages. The book is a monograph enclosed in a black slipcase and features 20 photographs by the author and 20 satellite images of the same locations. At the end of the book, the reader learns the story behind the imagery: all the photographs were taken at sites where serial murderers disposed of their victims. The book has been featured at international book exhibitions in Amsterdam and Barcelona and at the Museum of Contemporary Art in Cleveland.
| | | |
| --- | --- | --- |
| Jewish Property after 1945, Cultures and Economies of Ownership, Loss, Recovery, and Transfer, edited by Jacob Ari Labendz, director, Center for Judaic and Holocaust Studies. Published by Routledge, 2018, 122 pages. Originally published as a special issue of Jewish Culture and History, the book explores contesting claims advanced in the post-war years about the ownership of properties by Holocaust victims and survivors and Jewish expellees from the Middle East and North Africa. | Enclave to Urbanity: Canton, Foreigners, and Architecture from the Late Eighteenth to the Early Twentieth Centuries, by Johnathan A. Farris, assistant professor, Art. Published by Hong Kong University Press, November 2016, 296 pages. It is the first book in English to examine how the architecture and the urban landscape of Guangzhou, China, framed relations between the Western mercantile and missionary communities and the city's predominantly Chinese population. The author includes nearly a hundred carefully chosen images to illustrate how the foreign architectural footprints of the past form the modern city. | Climate-Change Assassins, by Alan M. Jacobs, professor, Geological and Environmental Sciences. Published by Amazon/Kindle, January 2016, 163 pages. In this, the author's second novel, murders, bombings and a kidnapping are the methods used by paid assassins to eliminate opposition to the world's use of fossil fuels. Although a work of fiction, the text is interspersed with non-fiction science notes to educate the reader about environmental science and the global warming controversy. Jacobs has also authored four textbooks and a collection of rap poems. |
Prehospital Emergency Care (11th edition), by Joseph J. Mistovich, chair and professor, Department of Health Professions, with Keith J. Karren of Brigham Young University. Published by Pearson, New York, N.Y., October 2017, 1,512 pages. The book presents pathophysiology to explain the "why" behind patient signs, symptoms and treatment provided in the prehospital environment so that an Emergency Medical Technician can quickly identify immediate life threats and deliver excellent emergency care. The author has published 15 emergency medical services textbooks.

Introduction to Geospatial Technologies (4th edition), by Bradley A. Shellito, professor, Geography. Published by Macmillan Education, December 2017, 575 pages. The book is intended as a foundation for learning about geospatial applications, including Geographic Information Systems, remote sensing and the Global Positioning System. It is in use by students and instructors in classes at more than 100 colleges and universities in the United States and Canada.

The Injustice of Punishment, by Bruce N. Waller, professor, Philosophy and Religious Studies. Published by Routledge, 2018, 252 pages. The book is an examination and critique of punitive practices in the United States system of justice, in light of contemporary research in psychology and neuropsychology. Waller writes that belief in moral responsibility is obsolete, considering our contemporary understanding of human animals and their behavior. It is the author's 15th book.

Commentaries: 162 Essays on WYSU, by Tom Shipka, faculty emeritus, Philosophy and Religious Studies. Published by Createspace Independent Publishing Platform, November 2017, 458 pages. The book is a compilation of 162 essays by the author that aired on WYSU, the National Public Radio affiliate in Youngstown, from 2005 to 2015. Shipka's commentaries often challenge the listener/reader to reevaluate their opinions after reviewing the arguments on either side of an issue.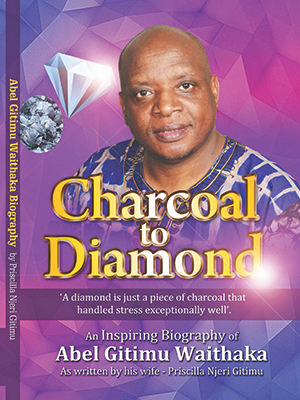 Charcoal to Diamond, An Inspiring Biography of Dr. Abel Gitimu Waithaka, by Priscilla Njeri Gitimu, professor, Human Ecology. Published by Oracle House Publishers Ltd., March 2018, 142 pages. The author writes about her husband, also a professor of Human Ecology at YSU, relating details about his childhood in Kenya, Africa, his stories, life adventures and sense of humor. "Abel has been through lots of pressure, lots of hard times, lots of perseverance and lots of waiting," she wrote. "His life is like a piece of charcoal that becomes a diamond because it handled pressure very well."

MUSIC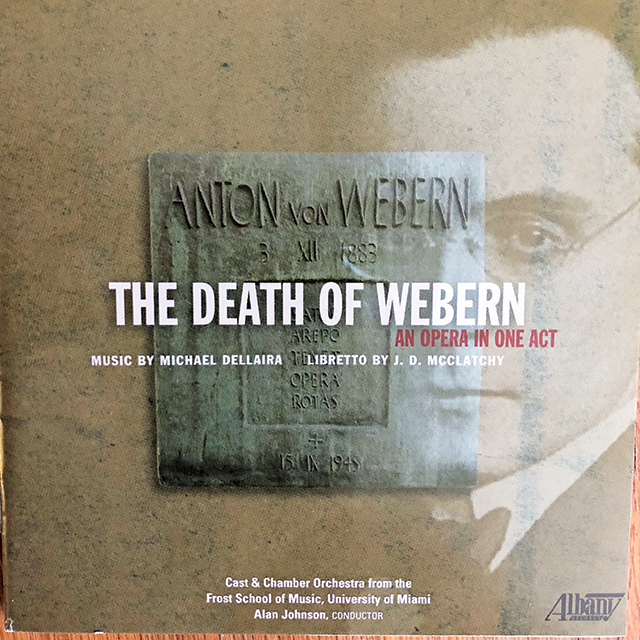 The Death of Webern, a world premier recording of a new opera of the same name, was recently released by Albany Records and features a vocal performance by Maria Fenty Denison, assistant professor of Voice, portraying the role of Mrs. Bell. Denison's performance was critically acclaimed when she performed the role in Miami, and Opera News awarded the record its Critic's Choice award, calling it one of the Five Best New Works of the Year in 2016. Denison is also program director of Musical Theatre Voice and a Multidisciplinary Singing Specialist.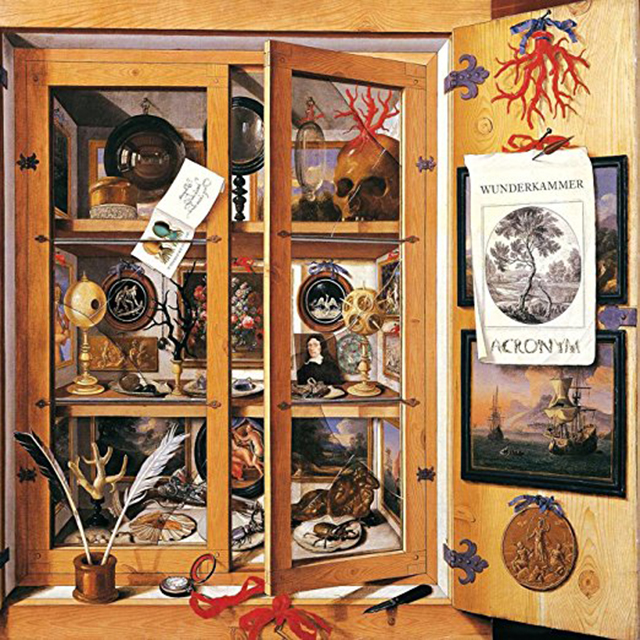 Wunderkammer, a music album released recently by Olde Focus Recordings, is one of seven recordings featuring the musical talents of Kivie Cahn-Lipman, assistant professor, Music, performing with Acronym, a group he founded and directs. The album includes 10 instrumental sonatas from seventeenth-century Germany, each unpublished and previously unrecorded, all transcribed by Cahn-Lipman from a manuscript. He also performs and has released 22 recordings with the International Contemporary Ensemble, a group he co-founded in 2001.
VISUAL ART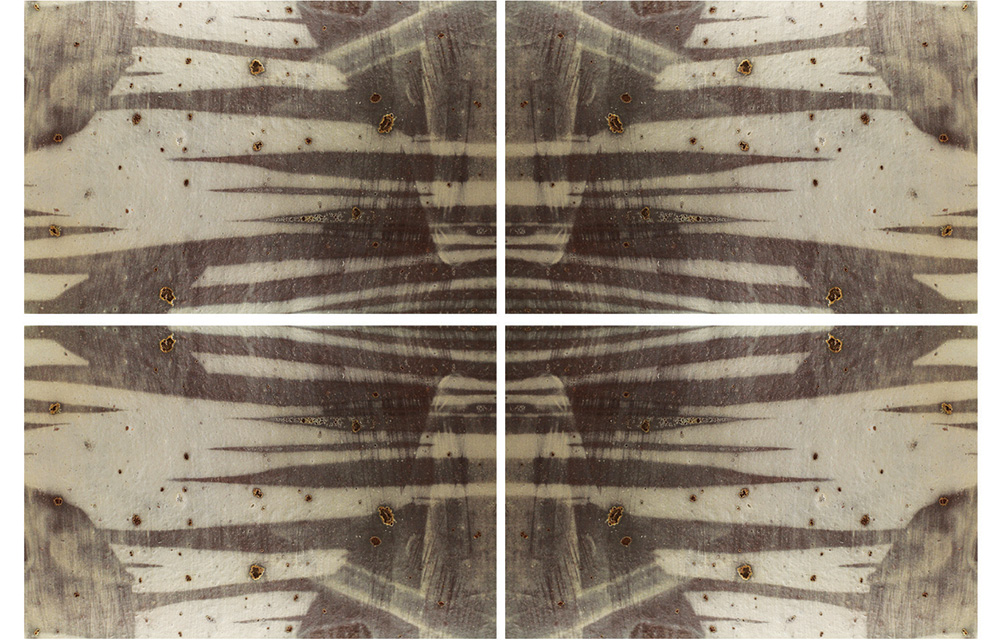 Passing Perceptions, a two-person ceramics show featuring the work of Missy McCormick, assistant professor and ceramics coordinator, Art, and collaborator Blake Williams, was exhibited Feb. 21 – March 18 at the Priebe Art Gallery on the University of Wisconsin, Oshkosh campus. McCormick has exhibited her work nationally and internationally and has participated in artist residencies in the United States, Canada and Denmark. Working with two collaborating artists from Carnegie Mellon University in Pittsburgh, she recently completed a sculpture in downtown Youngstown, "Solar Screen," one of five community art projects funded by a grant from the National Endowment of the Arts.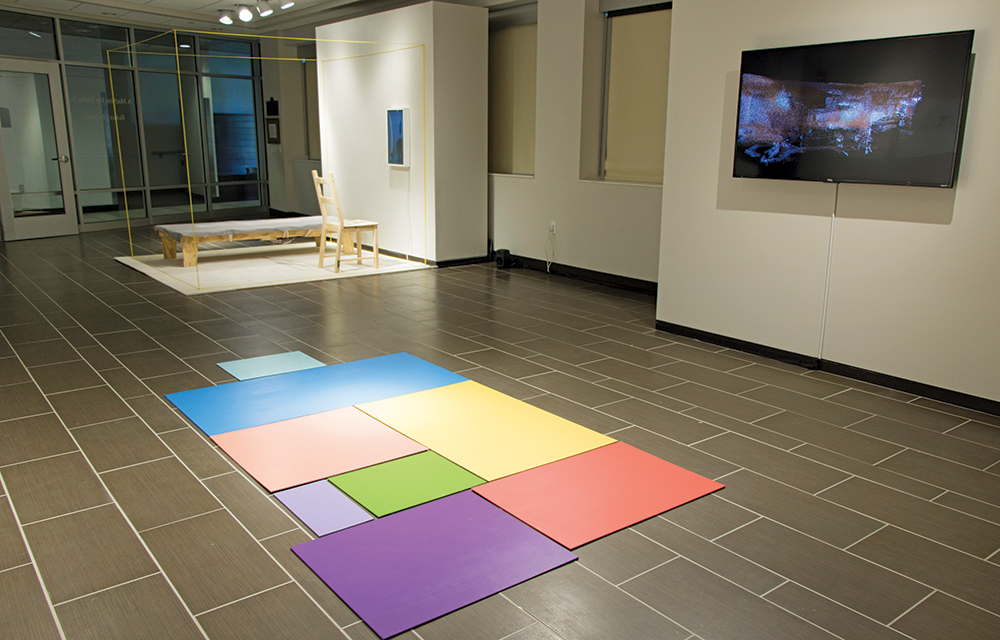 A Machine for Living In, a digital arts project by Robert Twomey, assistant professor of Digital Media, was exhibited Aug. 28 – Oct. 13 at the Foster Gallery, Westminster College, New Wilmington, Pa. The exhibit combines several disciplines – art, computer science and communications – and includes a 24-minute video that speeds through a day at the rate of one hour per minute. Twomey's work has been exhibited at SIGGRAPH ­­– the world's largest computer graphics conference, and displayed at the Museum of Contemporary Art San Diego and the Seattle Art Museum. Visit roberttwomey.com/machine-for-living-in/ to see
the project.