Alumni News


From Cleveland to Las Vegas, from Phoenix to Tampa, YSU alumni chapters are popping up everywhere. Interested in forming a chapter and getting your city on the alumni chapter map? Contact Heather Belgin, 330-941-3119 or habelgin@ysu.edu.
Alumni Chapters Get Active
Alumni chapters around the country do more than socialize – they're generous supporters of YSU students whenever they come to town. This spring, several chapters had the opportunity to host Penguin student athletes.
Charlotte, N.C. Alumni Chapter leaders Tom Davis, '76, and Sue Abernethy Rebich, '77, organized an alumni outing for the softball team when they played in the Winthrop University Tournament in March. "I felt like we were YSU ambassadors, showing students and their parents what their future can hold," Davis said. "Here are people who attended over 40 years ago that still take pride in their university."
Wilmington, N.C. alumni hosted dinner for the YSU softball team March 8 when the team traveled through for a tournament at UNC-Wilmington. Chapter leader Denny Clouse, '72, handled the logistics. "Getting a chance to meet YSU alumni in Wilmington was truly an awesome experience," said Head Softball Coach Brian Campbell. "The players talked about how excited they are to someday have the opportunity to join an alumni chapter close to them."
In Charleston, Dr. Jim Horvath and Jesse Horvath opened their home to the women's golf team for dinner in February when the team competed in the Oyster Shuck Match Play at Patriots Point Links. President Emeritus Cyndy Anderson and her husband, Brian Williams, also showed their YSU pride by hosting the men's golf team members when they visited Boulder City, Nev., for the Jackrabbit Invitational.
Other alumni chapters including New York City, Ft. Lauderdale, Savannah/Hilton Head, Charleston, Dallas, Washington D.C., Cleveland, Columbus and Pittsburgh, have also held social events since February.
Check out photos from all of the alumni chapter events.
Tuesday, June 26 – YSU Night with the Mahoning Valley Scrappers, Eastwood Field, Niles. Email emgoist@ysu.edu for more information.

Thursday, Sept. 20, 7 p.m. – YSU Skeggs Lecture Series presents Ben Stein, actor, author, economist and pop culture icon, Stambaugh Auditorium. For information, email jmleviseur@ysu.edu.

Saturday, Oct. 6 – YSU All Alumni  Reunion, prior to the YSU Homecoming Game, YSU vs. Southern Illinois. Details to be announced.
| | |
| --- | --- |
| Las Vegas Area Alumni Reunion |   |
| | |
| --- | --- |
|   | Youngstown Day in Sarasota |
Penguins Compete in Santa Paddle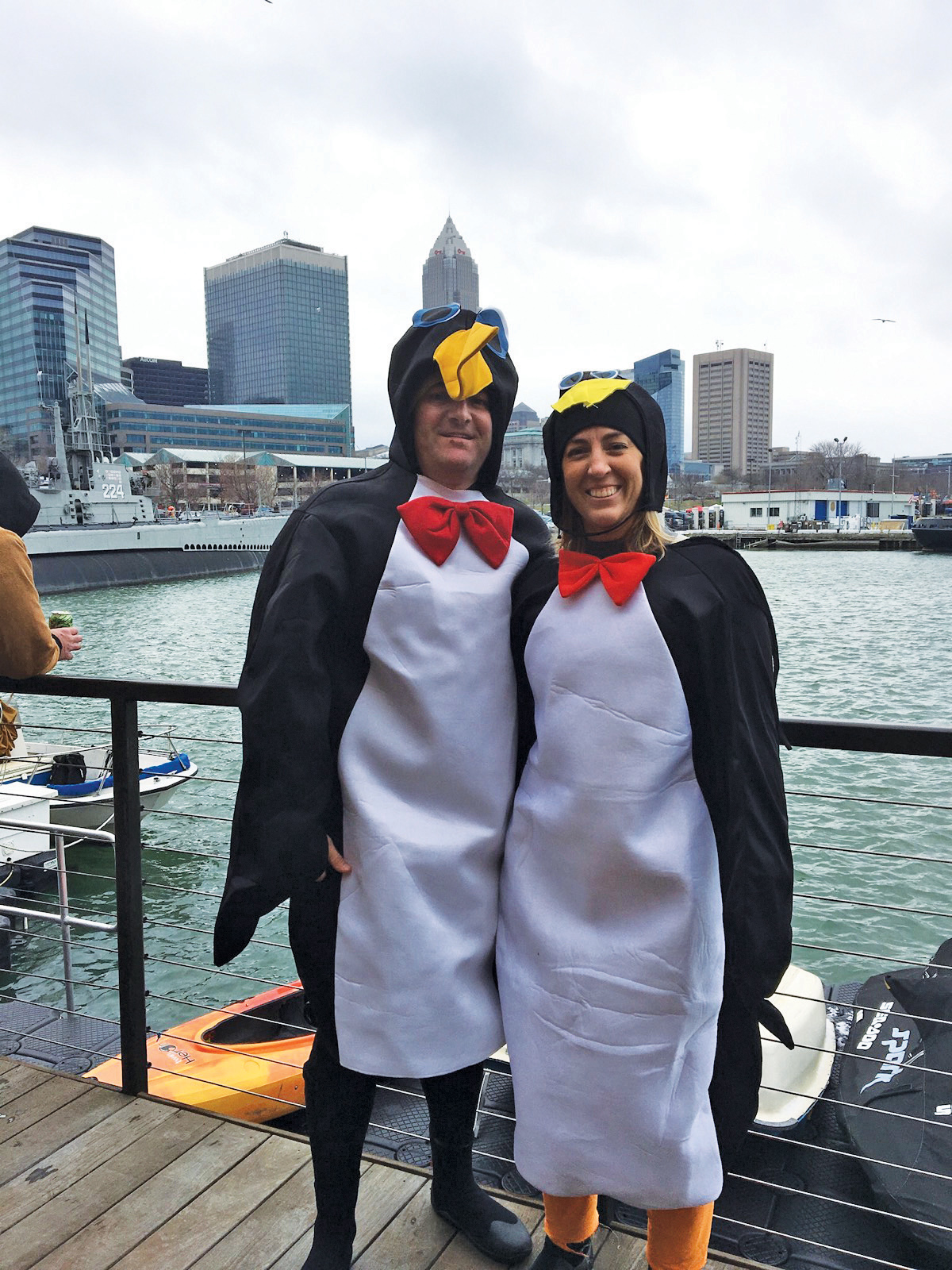 ---
WILLIAMSON COLLEGE OF BUSINESS HONORS OUTSTANDING GRADS
Four exceptional graduates of YSU's Warren P. Williamson, Jr. College of Business Administration were recognized recently as 2017 WCBA Outstanding Alumni.
The honorees include: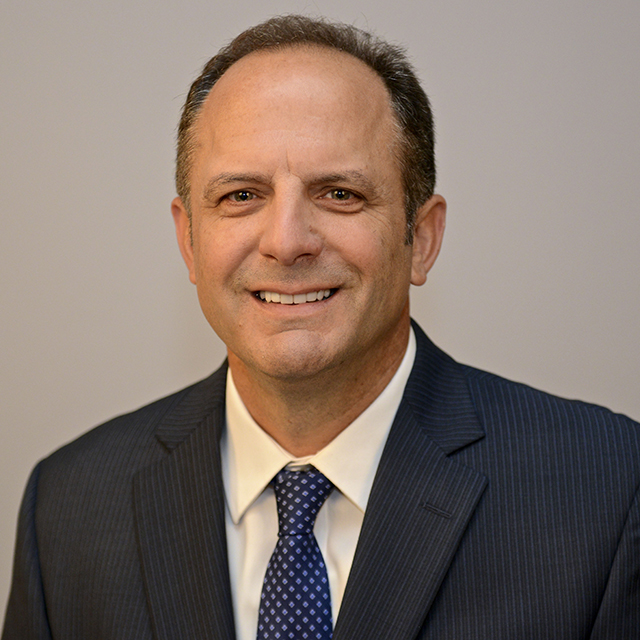 Outstanding Business Alumnus:
Robert DiRusso, '82 BSBA in Accounting, owner and president of DiRusso's Sausage Inc. He is also the owner/operator of DiRusso's Concessions LLC, which operates sausage concession trailers at fairs and festivals, and manufacturer of DiRusso's Real Italian Sausage and other meat products.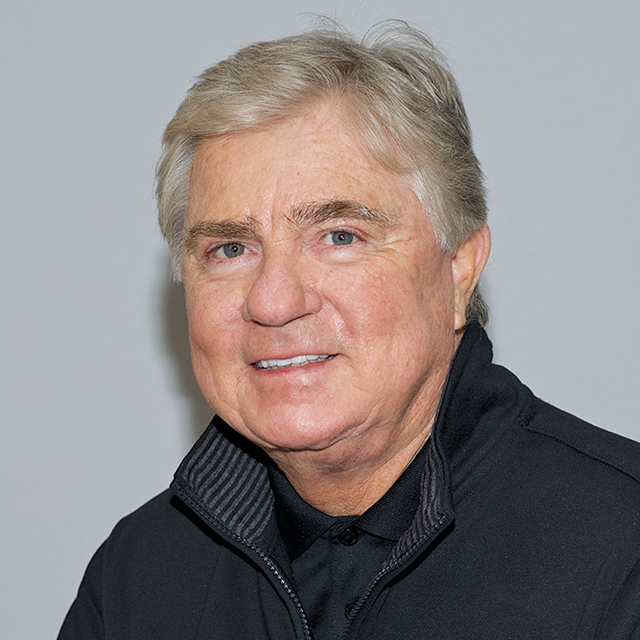 Business Achievement Award:
Mitchell Joseph, '69 BSBA, founder and chief executive officer of Joseph Company International Inc. The company, based in Irvine, Calif. with additional operations in Florida and London, is bringing its self-chilling Chill-Can® technology to the East Side of Youngstown, building a $20 million Chill-Can Beverage and Technology Center on the site where his great-grandfather operated the family-owned Star Bottling Company from 1921 to 1970.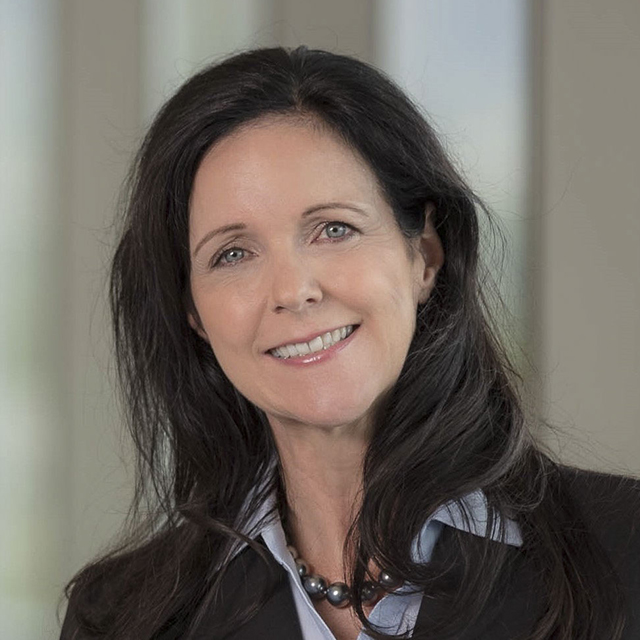 Outstanding Business Alumna:
Patricia Mishic, '89 BSBA in Industrial Marketing, chief commercial officer for CoorsTek Inc., a global leader in highly engineered industrial ceramic products. She oversees a team that serves customers in 70 countries across a wide range of markets.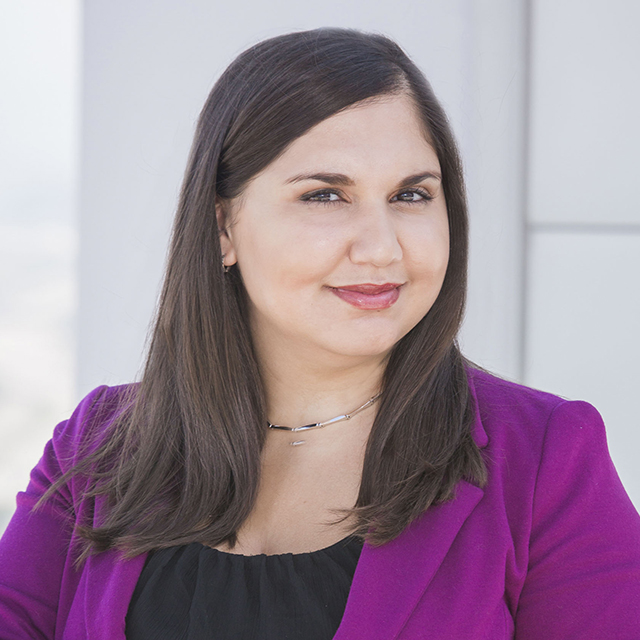 Outstanding Recent Alumna:
Ashley Basile Oeken, '07 BSBA, '08 MBA, president of Engage! Cleveland, a non-profit organization leading the effort to retain, attract and engage young professionals in Greater Cleveland. In addition, Oeken is active in Cleveland's civic community and has received several awards and honors for her work in the Cleveland area.
---
Alumni Authors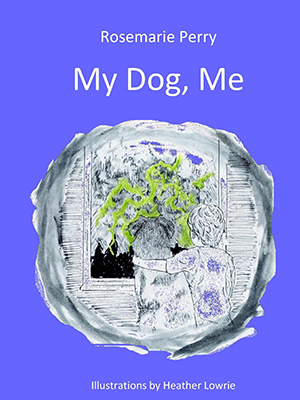 Rosemarie (Skukan) Perry of Marietta, Ga., has written a book for young readers ages 8-11, titled My Dog, Me, illustrated with pen and ink drawings. CreateSpace is the publisher. In the fictional story, ozone produced by lightning in a thunderstorm causes a boy and his dog to switch places, and then they experience a series of adventures in each other's bodies. The author, '70 MS in Counseling, is retired after a 35-year career as a school counselor in Ohio and Georgia.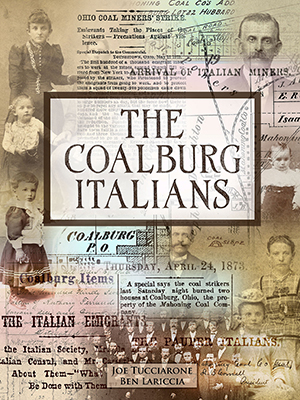 Joe Tucciarone of Cocoa, Fla., has co-authored a local history book, titled The Coalburg Italians, an account of the 1873 coal miners' strike in Youngstown. The strike was resolved by recruiting African-American miners from Virginia, the author wrote, and an additional 200 Italian immigrants from the Castle Garden immigration station in New York. Tucciarone earned an undergraduate degree from YSU in 1976, and an honorary doctorate in 2000; he also holds a master's degree in Physics from the University of Toledo. He is renowned for his illustrations and animation sequences, which have appeared in documentaries on the History Channel, the Discovery Channel and the Turner Broadcasting System, and for his dinosaur paintings, which have been published in magazines such as Time, Discover, and Science.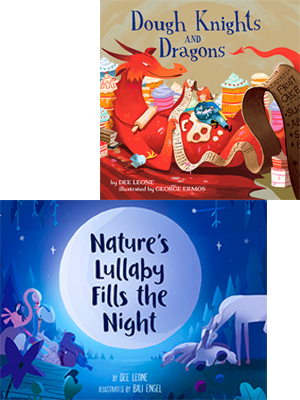 Dee (Bosak) Leone, of Rancho Santa Fe, Calif., '78 BS in Education, has authored two children's books, Dough Knights and Dragons and Nature's Lullaby Fills the Night, both recently published by Sterling. A professional writer, she has authored 20 reproducible books for the educational market, one other children's book and more than 100 articles, word puzzles, poems, plays and stories for magazines such as Highlights and websites like Disney's PassPorter.com.
Michele Gianetti of Canfield, '88 BS in Nursing, has authored two books, both inspired by her three children, one of whom has special needs. Titled Emily's Sister and I Believe In You: A Mother and Daughter's Special Journey, the books reflect the family's life experiences with a child with Dyspraxia and Sensory Processing Disorder. A registered nurse and previously employed as a school nurse, Gianetti is a stay-at-home parent and an advocate for her special needs child. The author also maintains a blog devoted to her special needs child on her website, www.michelegianetti.com.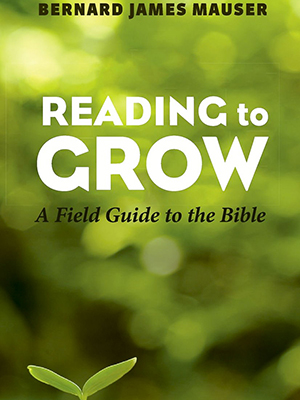 Bernard James Mauser of North Olmsted, Ohio, has authored a book titled Reading to Grow: A Field Guide to the Bible. The book is an introduction to studying the Bible and includes a question and answer section. Mauser, '97 BSAS in Exercise Science, is a principal and instructor at Westside Christian Academy in Westlake, Ohio, and teaches graduate and undergraduate courses at Southern Evangelical Seminary and Liberty University. He holds an MA in Christian Apologetics from Southern Evangelical Seminary, an MA and a PhD in Philosophy, both from Marquette University.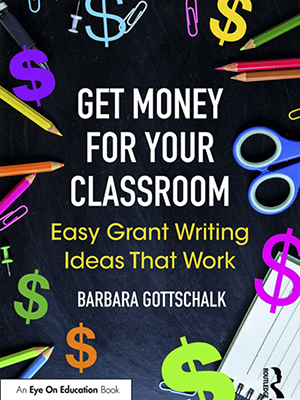 Barbara Gottschalk of Birmingham, Mich., an English language acquisition teacher for the Warren Consolidated Schools, has authored a book for teachers, titled Get Money for Your Classroom: Easy Grant Writing Ideas That Work and published by Routledge. The author earned an MBA from YSU in 1999.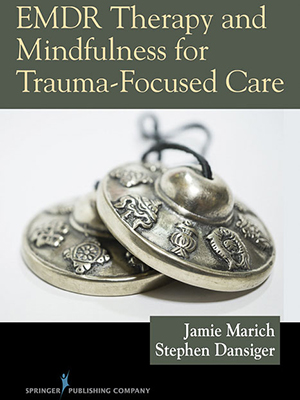 Jamie Marich of Warren, Ohio, '00 BA in History and American Studies, has co-authored her fifth book, EMDR Therapy & Mindfulness for Trauma-Focused Care, published by Springer Publishing Co. Written in collaboration with Dr. Stephen Dansiger of Los Angeles, she said the book is her most significant project to date. Marich is the owner of Mindful Ohio & The Institute for Creative Mindfulness in Howland, Ohio, a licensed professional clinical counselor and an internationally recognized teacher and trainer in EMDR (eye movement desensitization and reprocessing) therapy. She has a PhD in Counseling Studies from Capella University and a master's degree in Counseling from the Franciscan University of Steubenville.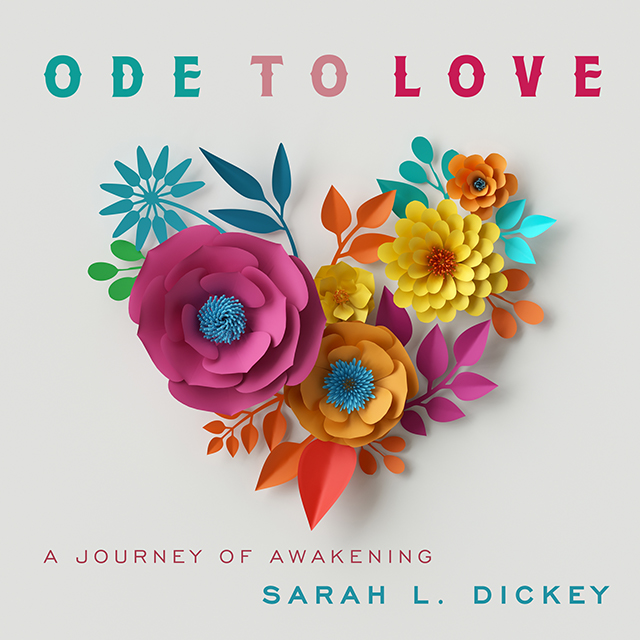 Sarah Dickey of Lisbon, Ohio, has authored Ode to Love, a prose poetry book paired with black and white photography. Dickey, '03 BA, is founder and operator of Cool Creative Press, a home-based business and the publisher of her book. She is also an Advanced Clinical Heart-Centered Hypnotherapist, a licensed clinical counselor and a certified 200-hour Yoga instructor at Studio Oxygen Yoga. She has an MA in Education from Malone University, Canton.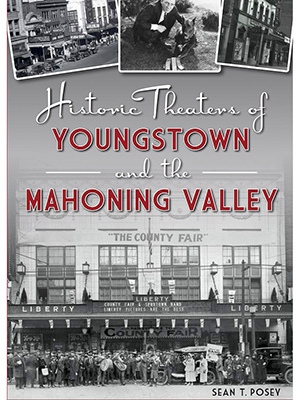 Sean T. Posey of Canfield, '12 MA in History, has authored his second book, Historic Theaters of Youngstown and the Mahoning Valley, published by the History Press. From the Warner brothers, who started their careers in Youngstown and opened their first theater in nearby New Castle, Pa., through the era of drive-in movies, the author examines local theater history in detail. Posey's first book, Lost Youngstown, was published in 2016, also by the History Press. He holds a bachelor's degree in Photojournalism from the Academy of Art University in San Francisco.