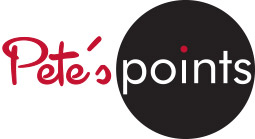 A Pete's Points plan is a prepaid account allowing you to dine or snack on campus and several locations near campus without using cash. Your YSU ID is your form of payment. A $1 of Pete's Points = $1 of cash. Just swipe your card and go! OR use your virtual YSU ID, accessed through the YSU App for hands-free purchasing!
It just takes a few minutes to purchase Pete's Points when you bring your valid YSU ID to the Penguin Xing (Guest Services Desk), upper level Kilcawley. A $25 minimum payment is required—bring cash, check or charge card. You choose how many points you wish to add to your YSU ID. Or purchase them using your charge card on the YSU App. Go to the Y-Card tile, and from there, go to "Reload ID Card Balance." Points can be added at anytime and as many times as you wish throughout the semester.
Looking for a great gift idea? Gift Pete's Points, they never expire! Pete's Points can be used at all listed all campus locations and a number of off campus restaurants including Hot Heads, YSU McDonalds, Pressed, YSU Subway, Barnes & Noble Café, and many other locations near campus.
In addition to all dining services on campus, Pete's Points are accepted at Pete's Treats and More in Kilcawley Center.
Pete's Points on the Pete's Points Plan only, never expire.