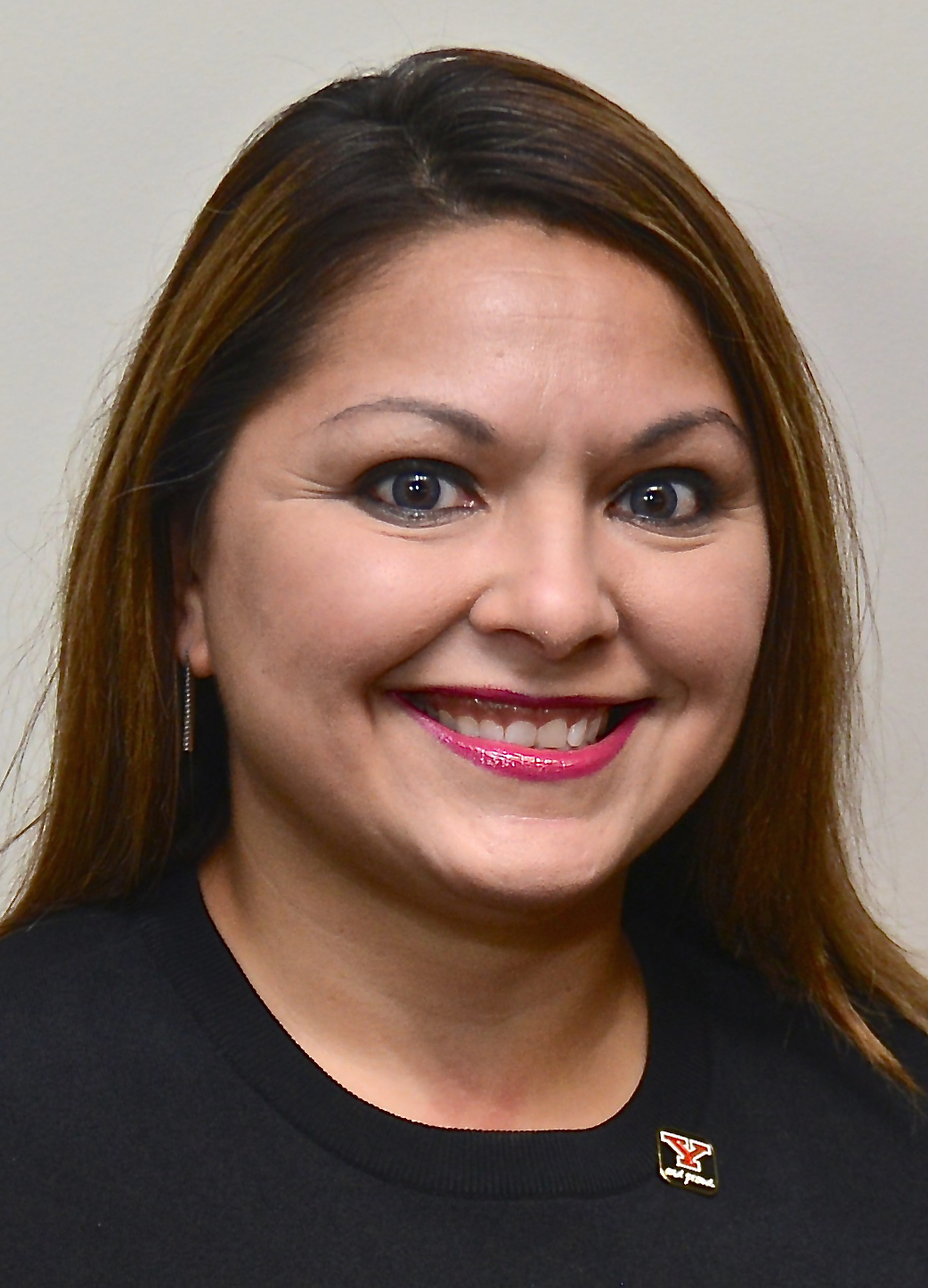 Capri S. Cafaro served 10 years as a state senator, including as minority leader from 2009 to 2012. She is an executive in residence at American University's School of Public Affairs in Washington D.C. As a state senator, Cafaro received numerous awards, including Legislator of the Year for the Ohio Association of Advanced Practice Nurses, the Ohio Speech and Hearing Association, the Ohio Association of Area Agencies on Aging, the Ohio Am Vets, the Ohio Soy/Corn/Wheat Association and the Ohio Public Children Services Association. She taught a course on U.S. social welfare policy in the graduate Social Work program at YSU. She also previously worked with several nonprofit agencies focusing on the needs of older adults, including the National Committee to Preserve Social Security and Medicare, and Global Action on Aging. Cafaro holds a bachelor's degree in American Studies from Stanford University, a master's degree in International Studies from Georgetown University and a master's of Social Work from Ohio State University. Her term expires in 2026.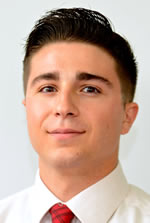 Rocco L. Core of Mineral Ridge, Ohio, a student at Youngstown State University studying Nursing and Sociology, has been appointed a student member of the YSU Board of Trustees by Gov. John Kasich. His two-year term runs through April 30, 2020. Core, expected to graduate in Spring 2020, has served as a member of the YSU Academic Senate, Student Nursing Association, Physical Plant Advisory Council, Textbook Affordability Committee, Bookstore Advisory Committee, Integrated Technology Committee, Academic Standards Committee, Student Government Association, Student Conduct Board and has participated in the Reserve Officers' Training Corps. He also represented YSU at the Propel Ohio Collegiate Leadership Summit. He works at the Cleveland Clinic Akron General on the Crisis Intervention Inpatient Psychiatry Unit as a nurse technician, and for the Trumbull County Board of Elections as a presiding judge and a voting location manager. Volunteering experiences include various animal shelters and other nonprofit organizations.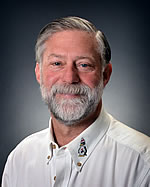 David Charles Deibel was born in Warren, Ohio, in 1950, attended Ursuline High School and earned his engineering degree at YSU. His father, Jerry, founded Boardman Steel in 1963. David assumed the position as owner and president in 1999. Boardman Steel has provided structural steel for the Post Office in downtown Youngstown and Lowe's Theater in Pennsylvania, to the IBM office in New York and the Shola Shopping Center in Saudi Arabia. Deibel and BSI are committed to the growth of the community as well. They support many local organizations, including YSU, YSU athletics, the Boy Scouts and many more. The family and the business have contributed labor as well as monetary support for areas businesses including Powers Auditorium, Stambaugh Auditorium and part of the YSU Stadium and the Chapel at Camp Fitch. Deibel is the past president and current board member of the Greater Western Reserve Council Boy Scouts of America, YSU Penguin Club, YSU Ice Castle Scholarship Fund, Youngstown Air Reserve Base Community Council and The Western Reserve Village Foundation. His hobbies include hunting, fishing, racing, motorcycles and dogs. He resides in North Lima, Ohio. His term on the YSU Board of Trustees expires in 2020.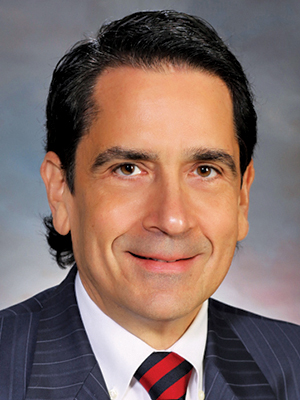 Charles T. George of Canfield, who earned a bachelor's degree in Accounting from YSU in 1981, is chief executive of Hapco Inc., Strangepresse and Triptech. A 1976 graduate of Brookfield High School, George worked for 17 years at Packer, Thomas & Co. in Youngstown, serving as company president and senior shareholder. In 2007, he became chief executive and majority shareholder of Hapco Inc. in Kent, Ohio, the largest independently-owned provider of industrial heat tools and extrusion supplier in the world. He also is chief executive of Strangepresse, which manufactures extrusion heads for the additive manufacturing industry, and chief executive of Triptech, which produces thermoplastic filament and welding rod used in the oil and gas, textile, 3D printing and additive manufacturing industries. He is the board president of the Youngstown Community School, a member of the Board of Advisors for Sister Jerome's Poor, treasurer of the Second Harvest Food Bank of the Mahoning Valley, and a member of the OH WOW Roger and Gloria Jones Children's Center for Science and Technology. He previously served on the finance committee of Catholic Healthcare Partners (now Mercy Health Partners), finance committee chair of the Youngstown Symphony Society, president of the Mahoning Valley Chapter of the Ohio Society of Public Accountants and president of the Howland Rotary Club. His term on the board expires in 2027.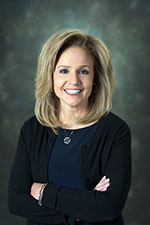 Anita A. Hackstedde of Columbiana, Ohio, is president and chief executive officer of Salem Regional Medical Center. Hackstedde earned a bachelor's degree in Biology, with a minor in Chemistry, from YSU in 1990 and a medical degree from Ohio State University College of Medicine in 1994. She was director of Student Health at YSU from 1998 to 2006. She was named president/CEO of Salem Regional Medical Center in December 2013, after serving as its vice president of Medical Affairs since 2006. Prior to her positions at SRMC, she was in clinical practice in Boardman, Ohio and served as Forum Health Western Reserve Care System's director of Adolescent Medicine and assistant director of the Internal Medicine/Pediatrics Residency Program. Hackstedde has won many awards, including the Distinguished Community Faculty Teaching Award in Pediatrics at Tod Children's, the Ross Laboratories Peer Award for Excellence in Pediatrics and the Janet M. Glasgow Memorial Achievement Award. She is a member of the Sustainable Opportunity Development Center Board and the Rotary Club of Salem. Her term on the Board of Trustees will run through April 30, 2021. She is filling the unexpired term of James B. Greene of Canfield, who died in 2016.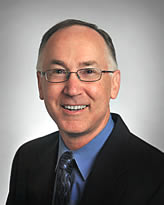 John R. Jakubek of Canfield earned a bachelor of science degree summa cum laude from YSU in 1979 and is a 1982 graduate of the Ohio State University College of Medicine. He is an anesthesiologist and serves on the staff of Bel-Park Anesthesia Associates Inc. and St. Elizabeth Boardman Health Center. He is a didactic and clinical instructor at the St. Elizabeth Health Center School for Nurse Anesthetists and medical director of the Surgery Center of Canfield. He also is a clinical assistant professor of anesthesiology at the Northeastern Ohio Universities College of Medicine and Pharmacy. He is a member of the YSU Penguin Club, a lifetime member of both the YSU and OSU alumni associations, and a member of the American Society of Anesthesiologists, Ohio Society of Anesthesiologists, Ohio State Medical Association, International Anesthesia Research Society and the Mahoning County Medical Society. Dr. Jakubek's term on the board runs through June 2023.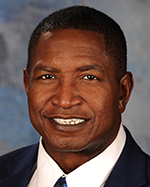 Michael A. Peterson of Massillon, Ohio, director of Global Investigations and Security Services for Goodyear, has been named to the Youngstown State University Board of Trustees by Gov. John Kasich. Peterson, who earned a bachelor's degree in Criminal Justice from YSU and played on the Penguin football team, has nearly three decades of experience in security consulting, human resources and investigative services, including work as a court investigator, intensive probation supervisor and law enforcement officer. Peterson, who also holds graduate honors from the Wharton Business School Executive Leadership Program, is now director of Global Investigations and Security Services at Goodyear. His investigative work in sexual harassment, fraud, corporate espionage, workplace violence, active shooter and ethics violations has taken him to 20 countries across six continents. His civic work includes service to the Department of Homeland Security, the executive board of the National Police Museum, Overseas Advisory Council and Chief Security Officer's roundtable and a commissioner on the Ohio Turnpike and Infrastructure Commission.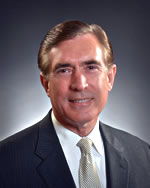 James "Ted" Roberts is Senior Counsel of the Youngstown law firm of Roth, Blair, Roberts, Strasfeld & Lodge, where his practice is concentrated on public and private sector labor and employment law, school law, and counseling clients on business and real estate matters. He earned a bachelor's degree from YSU in 1970 and a law degree in 1974 from the University of Akron. Roberts has served as a limited service instructor at YSU, teaching graduate level courses in school law and collective bargaining at the Beeghly College of Education. Active in his profession and in the community, Roberts has served in several leadership positions with the Ohio State Bar Association, is a trustee and former president of the Mahoning County Bar Association, and has served as Chairman of the Ohio Council of School Board Attorneys. He has served on the boards of numerous organizations in the Mahoning Valley, including the Stambaugh Auditorium Association, The Visiting Nurse Association, Rotary, March of Dimes, American Heart Association, Trinity United Methodist Church and the Youngstown Club. His wife, Cynthia, a certified public accountant, is also a 1970 YSU alumna. They live in Poland, Ohio. His term as a YSU trustee expires in 2022.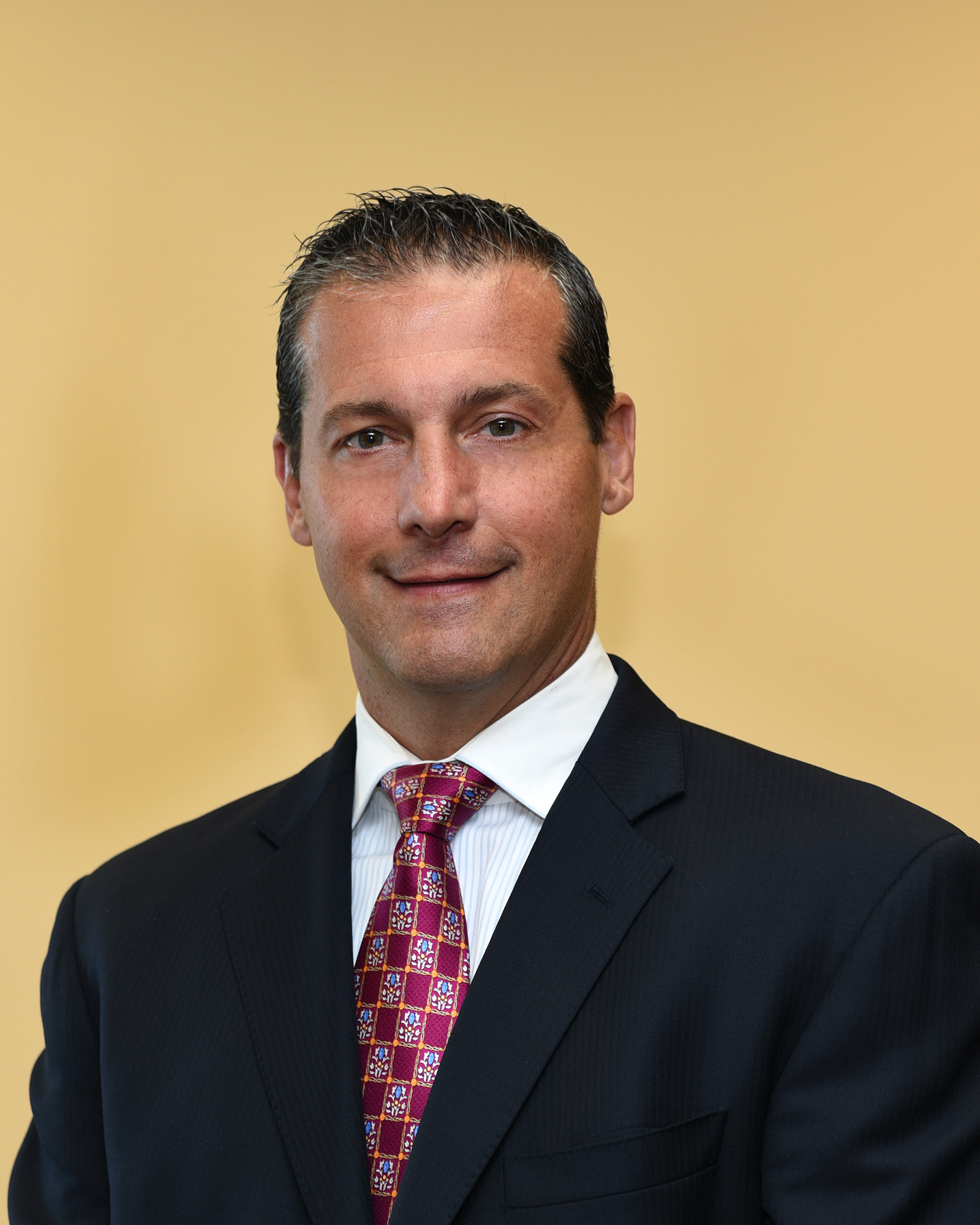 Atty. Allen L. Ryan of Niles is director of Corporate Affairs for Covelli Enterprises. He was appointed by Gov. Mike DeWine in Spring 2019 and will serve a nine-year term through April 2028. Ryan holds a bachelor's degree in Communications from John Carroll University and a juris doctorate from Capital University Law School. At Covelli, he directs the human resources, recruitment and public relations/marketing departments, serves as in-house counsel and manages the company's worker's compensation program. He previously was a partner in Ryan and Associates law firm in Niles and an associate at the law firm of Harrington, Hoppe and Mitchell Ltd. in Warren. He is the former campaign manager for his brother, U.S. Rep Tim Ryan, is a member of the Ohio State and Trumbull County bar associations and is president of the board at John F. Kennedy Catholic Schools.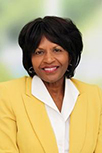 Molly S. Seals is retired system vice president of Human Resources Program Delivery at Mercy Health Youngstown. She joined Mercy Health in 1999 and served in various roles, including Senior Vice President of Human Resources for Humility of Mary Health Partners; Divisional Vice President of Human Resources for Eastern Division and then for Northeast Division. A member of the first Leadership Academy of Mercy Health, Seals contributed to a number of strategic initiatives at a system level, including Mercy Health's first Strategic Diversity Plan, first Magnet site recognition in the system and state of Ohio, Mercy Health's first system- wide RN Retention Initiative, and Mercy College's first satellite campus. Seals is a member of the board of directors of the Swanston Foundation, Youngstown Area Development Corp. and the Area 17 Workforce Investment Policy Board. She earned a bachelor's degree in Human Resource Management from the University of the State of New York, a master of Business Administration from Bowling Green State University and an Applied Business degree from YSU. Her term will expire in 2024.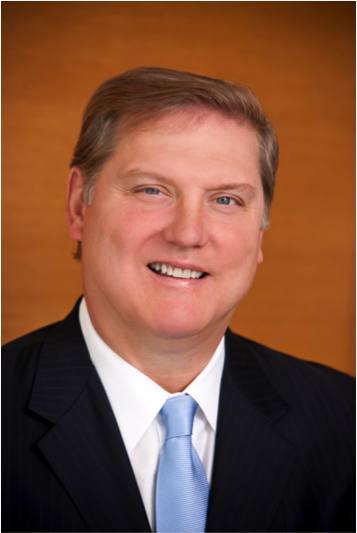 Eric Spiegel is the former president and chief executive of Siemens USA and was responsible for growing the U.S. business in the company's largest market. With over $22 billion in sales including $5.5 billion exports and approximately 60,000 employees in the U.S., Siemens is a global leader in technology and services focusing on the areas of industrial electrification, automation and digitalization. Most recently, Spiegel has been operating as a Special Advisor for General Atlantic, a large, growth-oriented Private Equity Firm. He is also the Executive Chairman of the Board of EN Engineering (a General Atlantic Company), a leading engineering services firm serving the automation, utility and oil and gas industries. He joined Siemens in January 2010 after 25 years of global consulting experience at Booz Allen Hamilton in the Power, Oil and Gas, Chemicals, Water, Retail, Pharmaceuticals and Automotive markets.
Spiegel holds an MBA from the Tuck School of Business at Dartmouth College and received his A.B. with Honors in Economics from Harvard University. He is a Director of Liberty Mutual Holding Company Inc., Dover Corporation and also the Chairman Emeritus of Ford's Theatre Society Board in Washington. He is a former member of the President's Advanced Manufacturing Partnership Steering Committee and the Commerce Department's Investment Advisory Council.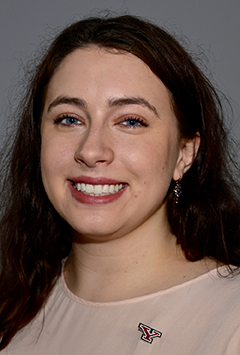 Victoria M. Woods, a Nursing major from Warren, was named a student member of the Youngstown State University Board of Trustees in Spring 2019. Woods, who graduated from Warren G. Harding High School in 2017, was appointed by Gov. Mike DeWine and will serve a two-year term. A third-year student who is minoring in Political Science, Woods is the recipient of several scholarships at YSU, including the YSU Honors Scholarship, the Fiorino Scholarship, the MLK Merit Award and the MVCAP Scholarship. She is a member of the FreshGuin Leaders program, the Spirit and Traditions Committee, the Student Conduct Board, the Woo Crew, the YSU Model United Nations, Alpha Omicron Pi, the YSU Coalition Against Human Trafficking, and founder and former president of Knit Together, Stitch Together student organization. She works in the Ticket Office for the YSU Athletic Department and also has served as a peer leader in the YSU Department of First Year Student Services. In addition, she has volunteered in the Pen Pals program with the Youngstown City Schools, writing letters to elementary school students; Mats for Mahoning, making sleeping mats for the Youngstown area homeless population; Writing with Residence, corresponding with individuals living in assisted living facilities; and Knit Together, Stich Together, teaching the art of knitting and donating items to the Youngstown Mission. After graduating from YSU, Woods plans to work a few years to gain clinical experience and then pursue a doctorate in midwifery and become a midwife.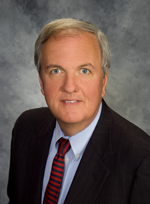 Franklin S. Bennett, Jr. has served as Secretary to the Board of Trustees of Youngstown State University since 1990. Mr. Bennett holds a bachelor of arts degree from Cornell University and a law degree from Case Western Reserve University. Mr. Bennett is the Deputy General Counsel for Stifel Financial Corp. and previously was General Counsel and Chief Administrative Officer for the former Butler, Wick & Co., Inc. Mr. Bennett was previously a shareholder and principal in the Youngstown law firm of Manchester, Bennett, Powers & Ullman Co., LPA. Mr. Bennett serves or has served as a member of the Poland Township, Butler Institute of American Art, Community Foundation of the Mahoning Valley boards of trustees; the distribution committee of the Youngstown Foundation; as a member of the Community Improvement Corporation of Mahoning County; the Mahoning County Planning Commission; and as Vice Chairman of the Youngstown Area United Way.