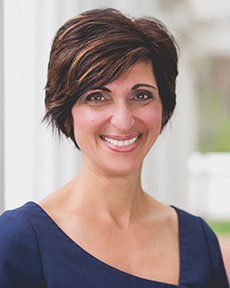 A YSU alumna, Dr. Sergul A. Erzurum, who also is a surgeon and owner of the Center for Advanced Eye Surgery in Poland, Ohio, will serve a term that starts June 27, 2022, and runs through April 30, 2031. She replaces Atty. James E. "Ted" Roberts, whose term has expired.
Co-founder of Sight for All United and the founder of Doctors for Sight, Dr. Erzurum earned a bachelor's degree in Combined Science from YSU in 1984 and a doctorate in Medicine from Northeast Ohio Medical University in 1988. She did her ophthalmology residency at Northwestern University in Chicago and pediatric fellowship at Children's Memorial Hospital in Chicago. She is currently a full professor and master teacher at the Northeast Ohio Medical University and a clinical associate professor at the Ohio University College of Osteopathic Medicine.
She also served as chair of the Division of Ophthalmology at Northside Hospital in Youngstown until 2018 and as vice chair of the Pediatric Eye Disease Investigator Group, a national research group. She has a long list of research activities, more than 60 publications and presentations and extensive professional service, including a current member of the Ad Hoc Vision Advisory Board for the Ohio Department of Health.
Among her recognitions and awards: National Philanthropy Day Award, Essilor Difference Maker Award, Advocate Award from Akron Children's Hospital and the Dedicated Service Award from the United Way of the Mahoning Valley.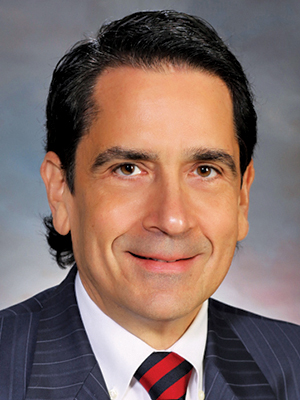 Charles T. George of Canfield, who earned a bachelor's degree in Accounting from YSU in 1981, is chief executive of Hapco Inc., Strangepresse and Triptech. A 1976 graduate of Brookfield High School, George worked for 17 years at Packer, Thomas & Co. in Youngstown, serving as company president and senior shareholder. In 2007, he became chief executive and majority shareholder of Hapco Inc. in Kent, Ohio, the largest independently-owned provider of industrial heat tools and extrusion supplier in the world. He also is chief executive of Strangepresse, which manufactures extrusion heads for the additive manufacturing industry, and chief executive of Triptech, which produces thermoplastic filament and welding rod used in the oil and gas, textile, 3D printing and additive manufacturing industries. He is the board president of the Youngstown Community School, a member of the Board of Advisors for Sister Jerome's Poor, treasurer of the Second Harvest Food Bank of the Mahoning Valley, and a member of the OH WOW Roger and Gloria Jones Children's Center for Science and Technology. He previously served on the finance committee of Catholic Healthcare Partners (now Mercy Health Partners), finance committee chair of the Youngstown Symphony Society, president of the Mahoning Valley Chapter of the Ohio Society of Public Accountants and president of the Howland Rotary Club. His term on the board expires in 2027.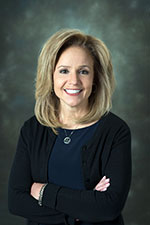 Anita A. Hackstedde of Columbiana, Ohio, is president and chief executive officer of Salem Regional Medical Center. Hackstedde earned a bachelor's degree in Biology, with a minor in Chemistry, from YSU in 1990 and a medical degree from Ohio State University College of Medicine in 1994. She was director of Student Health at YSU from 1998 to 2006. She was named president/CEO of Salem Regional Medical Center in December 2013, after serving as its vice president of Medical Affairs since 2006. Prior to her positions at SRMC, she was in clinical practice in Boardman, Ohio and served as Forum Health Western Reserve Care System's director of Adolescent Medicine and assistant director of the Internal Medicine/Pediatrics Residency Program. Hackstedde has won many awards, including the Distinguished Community Faculty Teaching Award in Pediatrics at Tod Children's, the Ross Laboratories Peer Award for Excellence in Pediatrics and the Janet M. Glasgow Memorial Achievement Award. She is a member of the Sustainable Opportunity Development Center Board and the Rotary Club of Salem. Hackstedde was originally appointed to the board to fill the unexpired term of James B. Greene of Canfield, who died in 2016. She was reappointed to a full nine-year term in 2021. The new term will expire April 2030.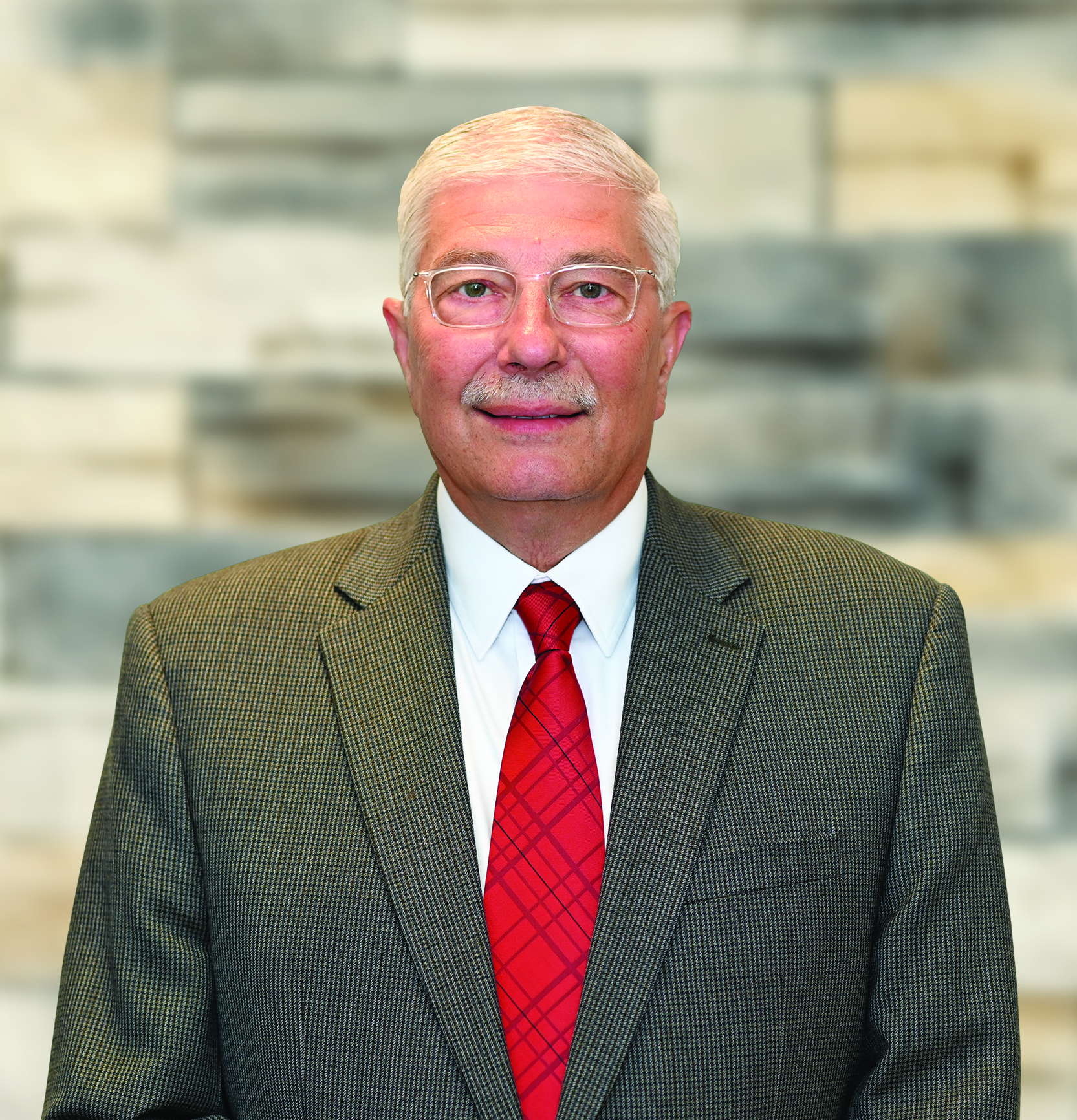 Gov. Mike DeWine has named Richard C. Fryda, president and CEO of Compco Industries in Columbiana, Ohio, to the Youngstown State University Board of Trustees.
Fryda will serve a term that starts May 1, 2023, and runs through April 30, 2032. He replaces Dr. John Jakubek, whose term has expired.
Beginning his career at Compco Industries in 1980, Fryda advanced to become chief operating officer in 2004 and took over his current role as president and CEO in 2007. Fryda is responsible for leading a team that increased annual sales from $12 million in 2004 to approximately $120 million in 2022.
Fryda is involved throughout the community, currently serving as a board member for Potential Development School for Autism, Counseling Center of Columbiana County and Youngstown State University's Penguin Club, where he is currently serving as president.
In the past, he has served as a board member with Salvation Army Mahoning County, United Way of Youngstown & Mahoning Valley, Mahoning County Board of Developmental Disabilities, Boardman Community Baseball, Boys & Girls Club of Youngstown and SOD Center of Salem Ohio.
The appointment strengthens Fryda's familial ties to YSU. Together, Fryda and his wife Lisa Robinson have nine children, seven of whom have attended or are currently attending YSU.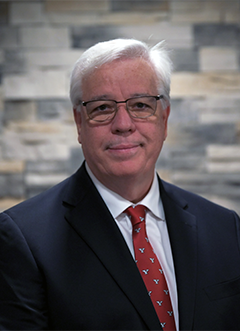 Joseph J. Kerola is a third generation executive in the transportation industry and since 1996 the head of PI&I Motor Express, one of the nation's largest flat-bed, metal hauling companies. Previous positions with PI&I include director of Operations, Sales, Insurance Negotiations and Purchasing, director of Central Dispatch, truck driver, tow motor operator and warehouse inventory control and general grounds maintenance. Kerola also helped start and foster a CDL program with the Ohio Department of Rehabilitation and Corrections for the reintegration of felonious offenders. He's also worked with the military to provide career opportunities for service members returning to the private sector, resulting in PI&I becoming one of seven companies chosen to participate in a federal pilot program to aid under 21-year-old service members gain approval in interstate commerce. Among his previous and current board memberships: the Health and Welfare Fund Board of both Teams Local 377 and Teamsters Local 92, the Specialized Carriers and Rigging Association, the Truckload Carrier Association, the Advisory Board of First National Bank's Brookfield Office and the Penn State Shenango Advisory Board.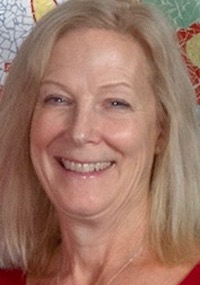 Laura Lyden of North Jackson, Ohio, sales and operations manager and corporate secretary of Lyden Oil Co., was named to the board in 2022. Her term runs through April 30, 2026. Lyden earned a bachelor's degree in Combined Science and a master's in Analytical Chemistry from YSU. She previously was manager of Environmental Technology for the YSU-Technology Development Corp., and manager of Environmental and Analytical Services for the YSU Center for Engineering Research and Technology. She then served three years as president of JLT Research Inc., and then seven years as Safety, Health and Environmental manager at True North Management LLC/The Lyden Co. In 2006, Lyden took her current position at Lyden Oil Co., responsible for the daily operations of the Youngstown division that includes 70 employees. Among her community activities: past vice president and community investment chair for the Youngstown/Mahoning Valley United Way and past president and member of the Mahoning County Mental Health Board. The appointment continues the Lyden family's long association with YSU, which began when Burke Lyden, the great uncle of Paul Lyden, Laura's husband, founded The Jambar student newspaper at Youngstown College in 1931. Paul's father, William G. Lyden Jr., played a major role in securing funds to build YSU's Stambaugh Stadium in the early 1980s and, in 1988, received an honorary degree and delivered the commencement address at Spring graduation. Paul's brother, Mark, was a member of the YSU Board of Trustees in the 1990s. In 2019, Paul and Laura and the Lyden Oil family were named Penguins of the Year.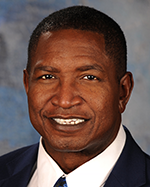 Michael Peterson- Managing Partner & President Global Investigations Cello HR; The Orsus Group, is serving a nine-year term on the YSU Board of Trustees through 2025. Mike earned a bachelor's degree in Criminal Justice from YSU, played on the Penguin football team, and is now a YSU Board of Trustee member. Mike also holds graduate honors from the Wharton Business School Executive Leadership Program. Mike has nearly three decades of experience in security consulting, human resources and investigative services, including work as a court investigator, intensive probation supervisor and law enforcement officer. His investigative work in sexual harassment, fraud, corporate espionage, workplace violence, active shooter and ethics violations has taken him to 20 countries across six continents. His civic work includes service to the Department of Homeland Security, the executive board of the National Police Museum, Overseas Advisory Council and Chief Security Officer's roundtable and a commissioner on the Ohio Turnpike and Infrastructure Commission.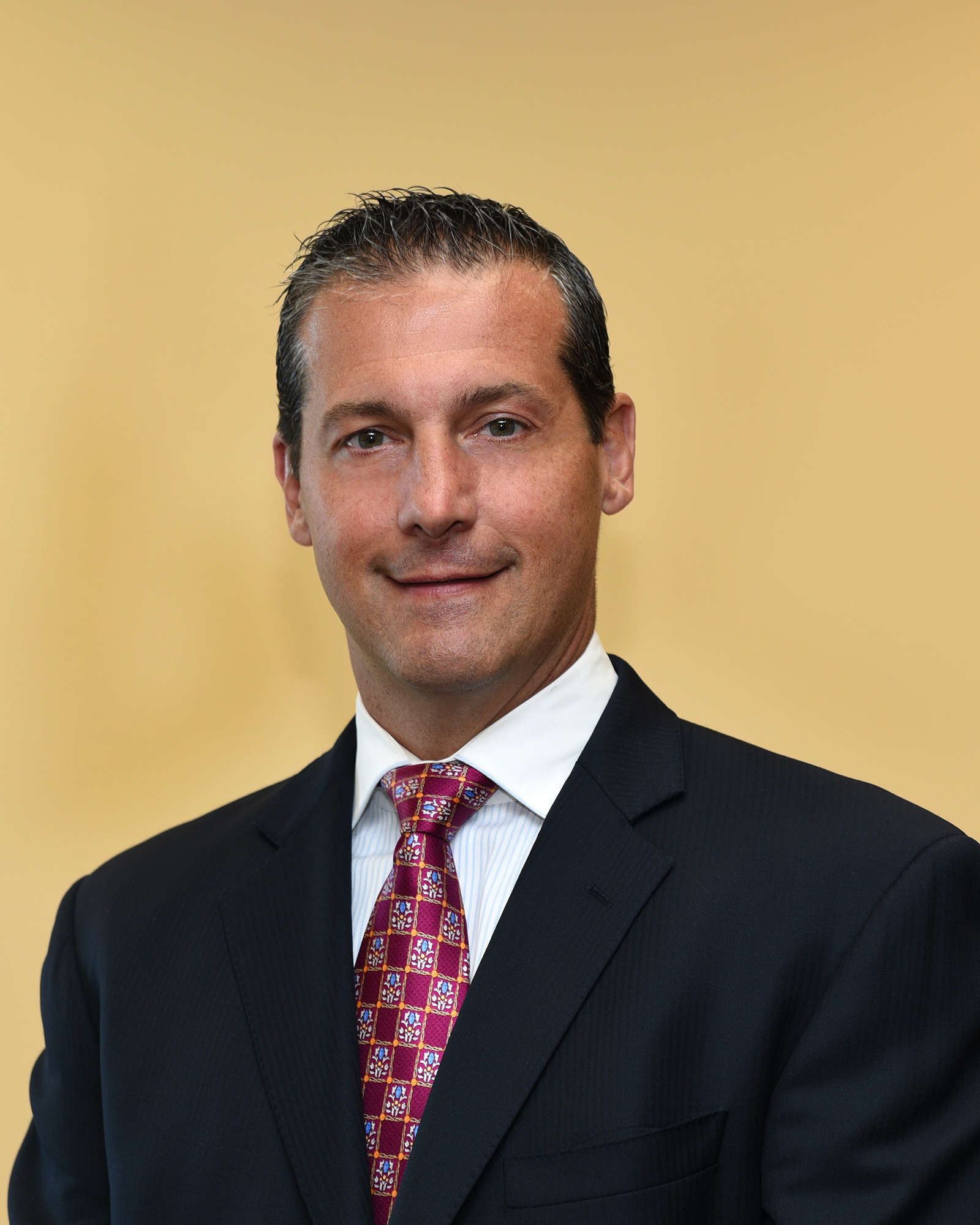 Atty. Allen L. Ryan of Niles is director of Corporate Affairs for Covelli Enterprises. He was appointed by Gov. Mike DeWine in Spring 2019 and will serve a nine-year term through April 2028. Ryan holds a bachelor's degree in Communications from John Carroll University and a juris doctorate from Capital University Law School. At Covelli, he directs the human resources, recruitment and public relations/marketing departments, serves as in-house counsel and manages the company's worker's compensation program. He previously was a partner in Ryan and Associates law firm in Niles and an associate at the law firm of Harrington, Hoppe and Mitchell Ltd. in Warren. He is the former campaign manager for his brother, U.S. Rep Tim Ryan, is a member of the Ohio State and Trumbull County bar associations and is president of the board at John F. Kennedy Catholic Schools.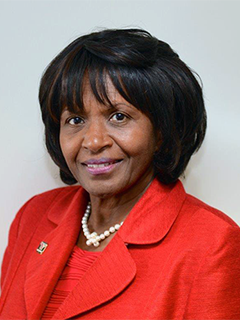 Molly S. Seals is retired system vice president of Human Resources Program Delivery at Mercy Health Youngstown. She joined Mercy Health in 1999 and served in various roles, including Senior Vice President of Human Resources for Humility of Mary Health Partners; Divisional Vice President of Human Resources for Eastern Division and then for Northeast Division. A member of the first Leadership Academy of Mercy Health, Seals contributed to a number of strategic initiatives at a system level, including Mercy Health's first Strategic Diversity Plan, first Magnet site recognition in the system and state of Ohio, Mercy Health's first system- wide RN Retention Initiative, and Mercy College's first satellite campus. Seals is a member of the board of directors of the Swanston Foundation, Youngstown Area Development Corp. and the Area 17 Workforce Investment Policy Board. She earned a bachelor's degree in Human Resource Management from the University of the State of New York, a master of Business Administration from Bowling Green State University and an Applied Business degree from YSU. Her term will expire in 2024.
---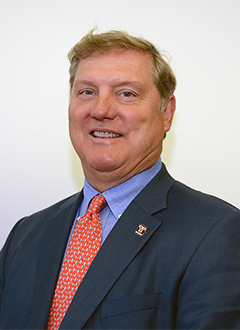 Eric Spiegel, who serves as a national/global trustee, is the former president and chief executive of Siemens USA and was responsible for growing the U.S. business in the company's largest market. With over $22 billion in sales including $5.5 billion exports and approximately 60,000 employees in the U.S., Siemens is a global leader in technology and services focusing on the areas of industrial electrification, automation and digitalization. Most recently, Spiegel has been operating as a Special Advisor for General Atlantic, a large, growth-oriented Private Equity Firm. He is also the Executive Chairman of the Board of EN Engineering (a General Atlantic Company), a leading engineering services firm serving the automation, utility and oil and gas industries. He joined Siemens in January 2010 after 25 years of global consulting experience at Booz Allen Hamilton in the Power, Oil and Gas, Chemicals, Water, Retail, Pharmaceuticals and Automotive markets.
Spiegel holds an MBA from the Tuck School of Business at Dartmouth College and received his A.B. with Honors in Economics from Harvard University. He is a Director of Liberty Mutual Holding Company Inc., Dover Corporation and also the Chairman Emeritus of Ford's Theatre Society Board in Washington. He is a former member of the President's Advanced Manufacturing Partnership Steering Committee and the Commerce Department's Investment Advisory Council.
---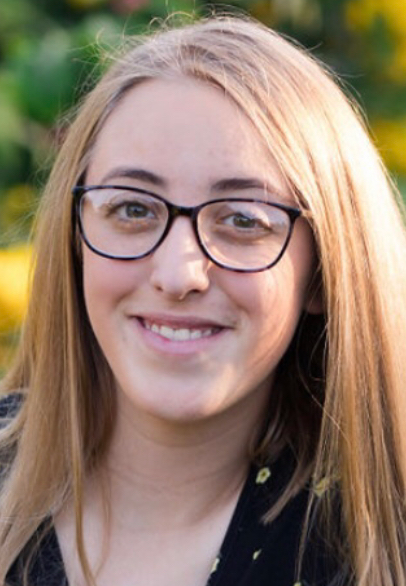 Julie Lynn Centofanti, a junior Biology major at YSU, was appointed by Gov. Mike DeWine to serve as a student member of the YSU Board of Trustees through April 2024. A graduate of South Range High School, Centofanti is a member of the YSU Sokolov Honors College and a member of YSU's BaccMed program that leads students to medical school and careers in medicine. Centofanti also is involved in the Choose Ohio First STEM Program, the STEM Leadership Society, Penguin Pen Pals and iPenPals, and she was recently elected a student vice president of the Phi Kappa Phi Honors Society. She said she also enjoys her role as piano accompanist for the South Range Middle School Choir. Earlier this year, Centofanti was among only two students across Ohio to receive the 2022 Charles J. Ping Student Service Legacy Award for outstanding leadership and contributions to community service. She received the award for creating and leading the YSU Transcribing Club, which has transcribed more than 20,000 historical documents through the Smithsonian and the Library of Congress. Centofanti also received the John J. Hanigan Scholarship from the National Collegiate Honors Council for her work in creating the transcribing project across campus.