Philanthropy

Scholarship support pushes campaign closer to completion
YSU's historic "We See Tomorrow" fund-raising campaign has surpassed $89 million raised towards a $100 million goal, with more than 22,000 individual gifts and 30 gifts of $1 million or more. While the campaign supports a variety of initiatives on campus, nearly half of the total raised so far is designated for student scholarships.
"Scholarships are special," said Paul McFadden, president of the YSU Foundation, the university's fundraising arm that provided $8.3 million in scholarship assistance this academic year. "These gifts directly impact the benefiting student. I see many of these students in our office. It is beyond heartwarming to see how grateful they are to receive this critical support."
---
Two of the most recently established scholarships during the campaign include: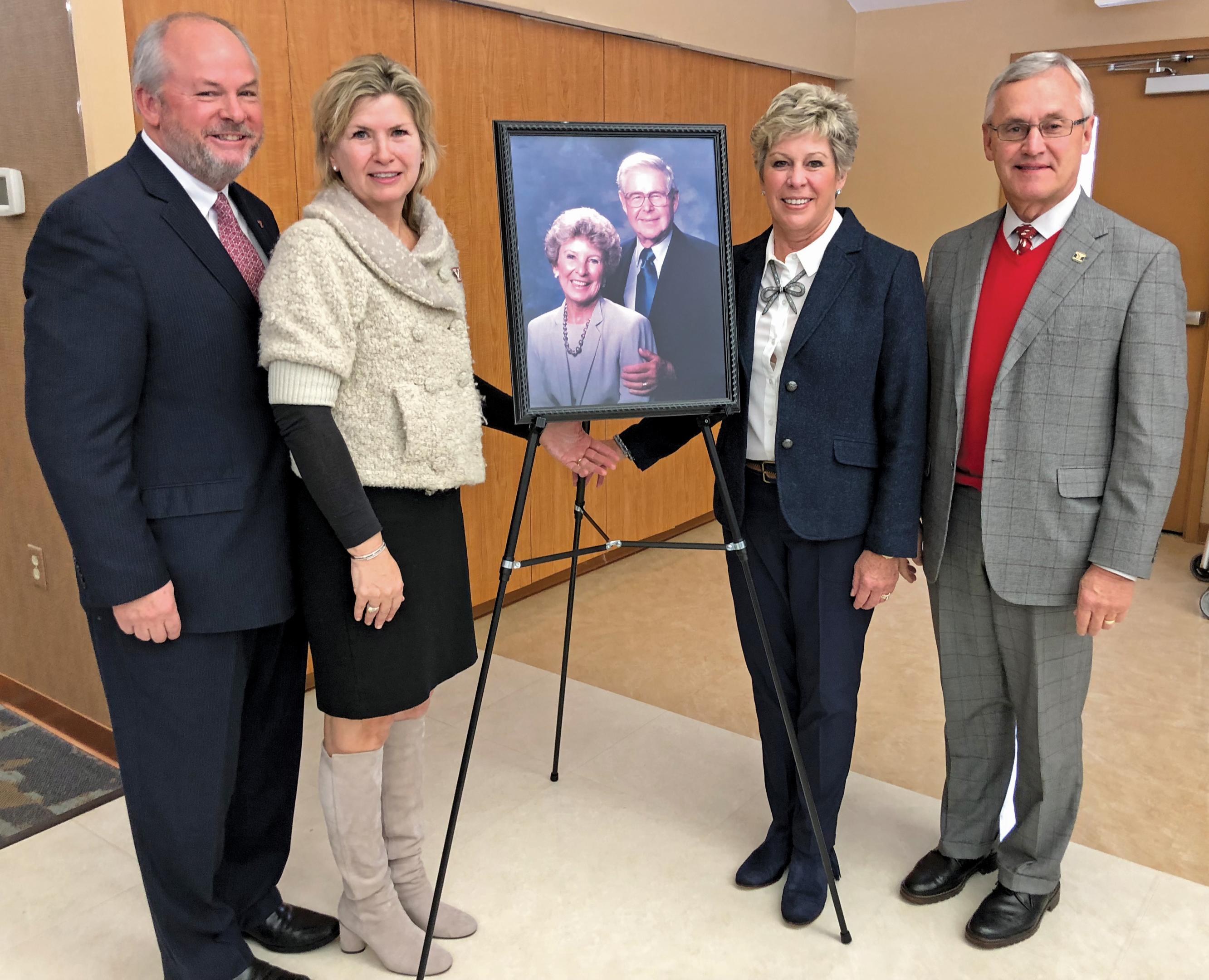 Watson-Reese Briarfield Scholarship
The Watson-Reese Briarfield Scholarship was established by YSU First Lady Ellen Tressel and her sister, Janet Stephens, along with Ed and Diane Reese, as a tribute to the late Frank and Norma Watson, Tressel's and Stephens' parents, who were residents of Briarfield Manor in their later years.
The scholarship is for deserving front line caregivers at Briarfield Manor and/or affiliated Briarfield locations.
The Watsons were longtime supporters of YSU.
Mr. Watson graduated from Youngstown University in 1949 and was a member of both the YSU Board of Trustees and the YSU Foundation Board of Trustees.
The Watsons were named Friends of the University in 2007 and made several significant donations to university initiatives, including the Watson and Tressel Training Site.
Ed and Diane Reese lead EDM Management Inc., a company that operates Briarfield Healthcare and through its affiliates employs more than 600 Mahoning Valley residents.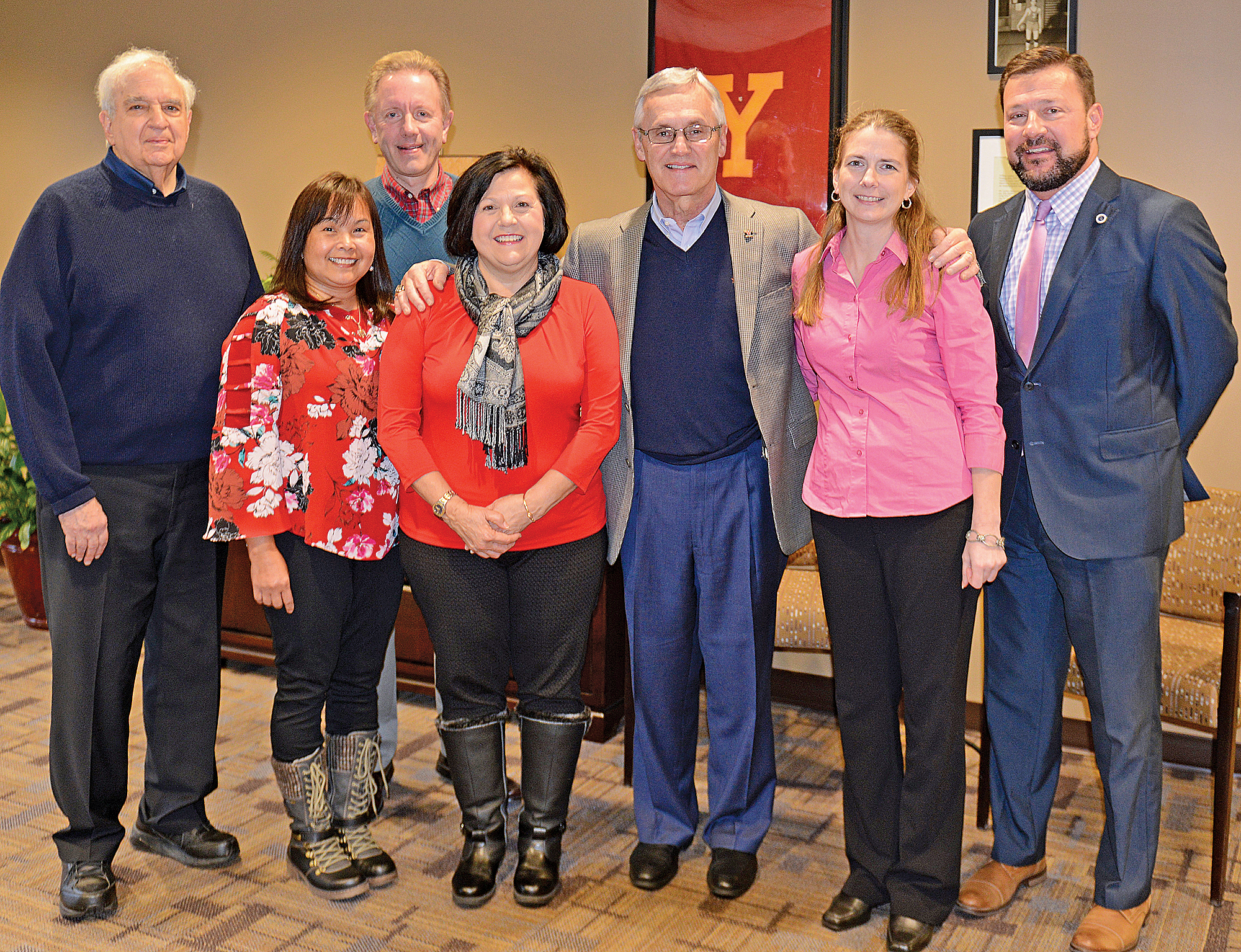 Youngstown General Duty Nurses Association Scholarship
The Youngstown General Duty Nurses Association, representing nurses at Northside Regional Medical Center in Youngstown for more than 50 years, donated $300,000 to establish a scholarship endowment for YSU nursing students.
"With the unfortunate closing of Northside Hospital, the YGDNA's future activities are in question," said Laurie Hornberger, YGDNA president and a YSU graduate. "We can think of no better use of these funds than to support future generations of nurses."
The scholarship will be presented annually to YSU Nursing majors with a minimum grade point average of 2.75. Hornberger said the funds represent collected local dues which are intended to benefit the community and foster future nursing care. Northside Regional Medical Center, which opened on Gypsy Lane in Youngstown in 1929, closed last fall. Nearly 190 nurses lost their jobs.
"Our thanks to all of the nurses at Northside, past and present, and many of whom earned their degrees right here at YSU, for this generous donation and for their support of the Nursing program and the region's future nursing workforce," YSU President Jim Tressel said.
The donation also establishes an exhibit at the Youngstown Historical Center of Industry and Labor documenting the history of YGDNA, which was the first union of nurses in Ohio and the second union of nurses in the nation.
To make a gift, visit ysufoundation.com or call 330.941.3211.