Happiness, Hope, HUBER

Happiness, Hope,

Huber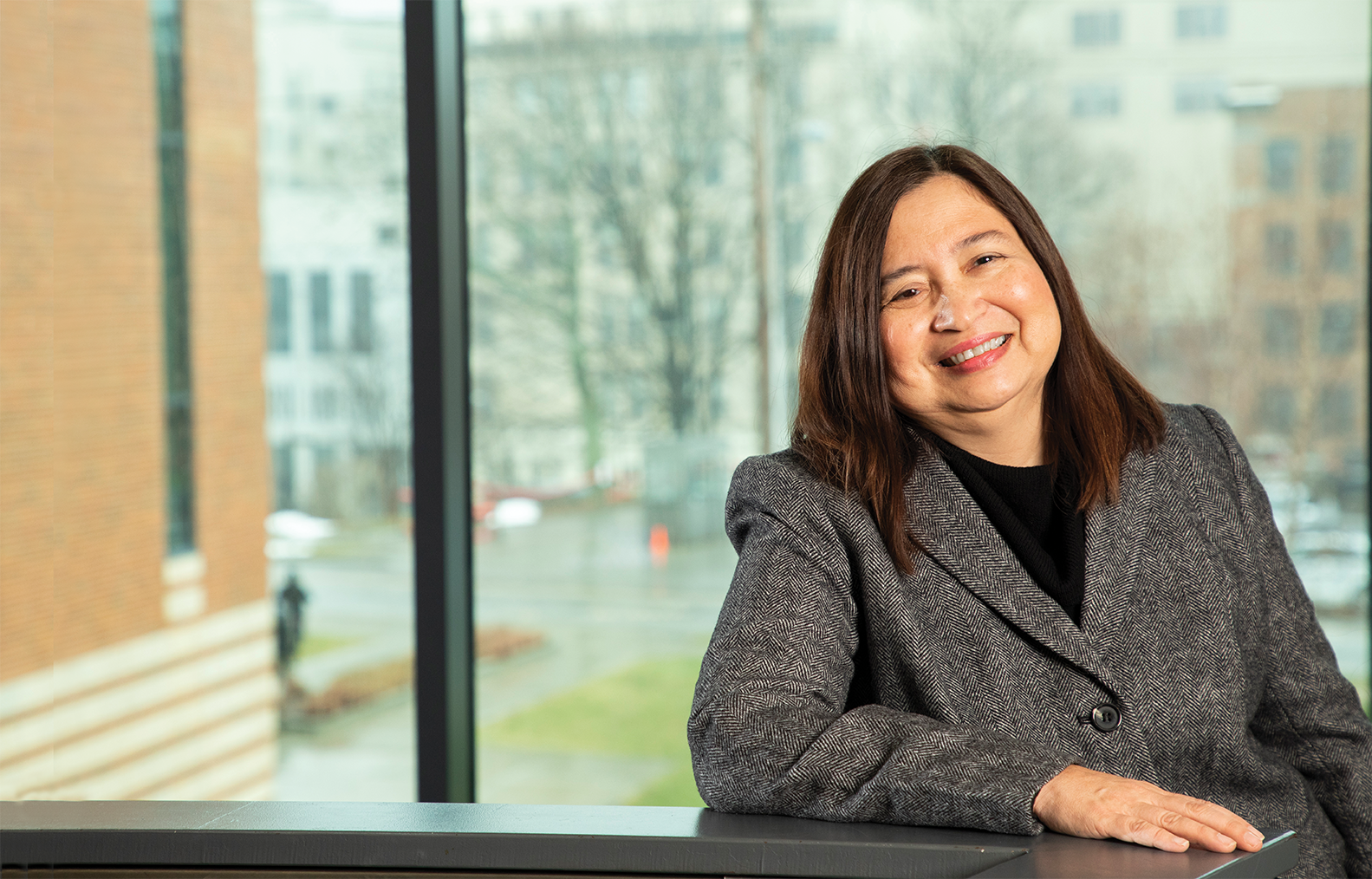 Marsha Huber isn't a fan of the term, but also admits that it fits her to a tee: Scrappy.
That's the latest word being used to describe people whose lives and careers can't be neatly placed into one-size-fits-all categories, but instead are pieced-together patchworks of numerous, various and sometimes seemingly unrelated interests and activities.*
"My career has been a little all over the place," admits Huber, YSU professor of Accounting. "But my overall goal is to keep moving forward, my students, my profession, and that means going with what grabs me at the time."
An award-winning educator and scholar, Huber's professional bio includes everything from political science, creative studies and hospitality management, to positive psychology, accountancy and journalism. You know what they say - whatever makes you happy.
And that brings us to one of Huber's recent interests: happiness.
Huber is one of the nation's emerging scholars on happiness, particularly in the accounting profession. Her research has appeared in the Journal of Accountancy, she's conducted webinars for the Ohio Society of CPAs, and she's been featured in articles about finding happiness at work.
The research is helpful to accounting firms looking for ways to retain employees and drive profits; to career-building accountants striving to successfully maneuver through their profession; and even to accounting students dipping their toes into what can be a pressure-packed occupation.
"It's important that students have hope that they can succeed," said Huber, winner of the 2018 American Accounting Association Cook prize for teaching excellence. "They will work hard if they can envision getting an A or B in the class. On the other hand, why bother trying if they think they are going to get a D or F? Hope for a good future, a good grade, is important to build into my classes."
A third-generation Japanese American whose mother was a teacher in inner-city Chicago, Huber joined the faculty of YSU's Lariccia School of Accounting and Finance in 2010 after a serendipitous journey through higher education.
Thinking maybe she wanted to be a lawyer, Huber earned a bachelor's degree in Political Science from Ohio University in 1981. At the random suggestion of a dorm-mate, she enrolled in the MBA program at Miami University, getting an Accountancy degree and then landing a job in a CPA firm in suburban Columbus. Many of her clients were in the restaurant business, and that's why, in part, she later earned a PhD from Ohio State in Hospitality Management. In 1986, she joined the Accounting faculty at Otterbein University, where she spent 24 years before coming to YSU.
She has since earned a master's in Applied Positive Psychology from the University of Pennsylvania, served as a visiting faculty scholar at the Harvard University Graduate School of Education and is now finishing work for a graduate certificate in Creative Studies at SUNY Buffalo and taking journalism classes at Harvard "to improve my writing skills," she says.
* Caza, Brianna and Moss, Sherrry. Scrappy Workers. Academy of Management Proceedings, 2013.