Alumni Art Show
Alumni Art Show




Welcomes artists home
Meet Joshua Foster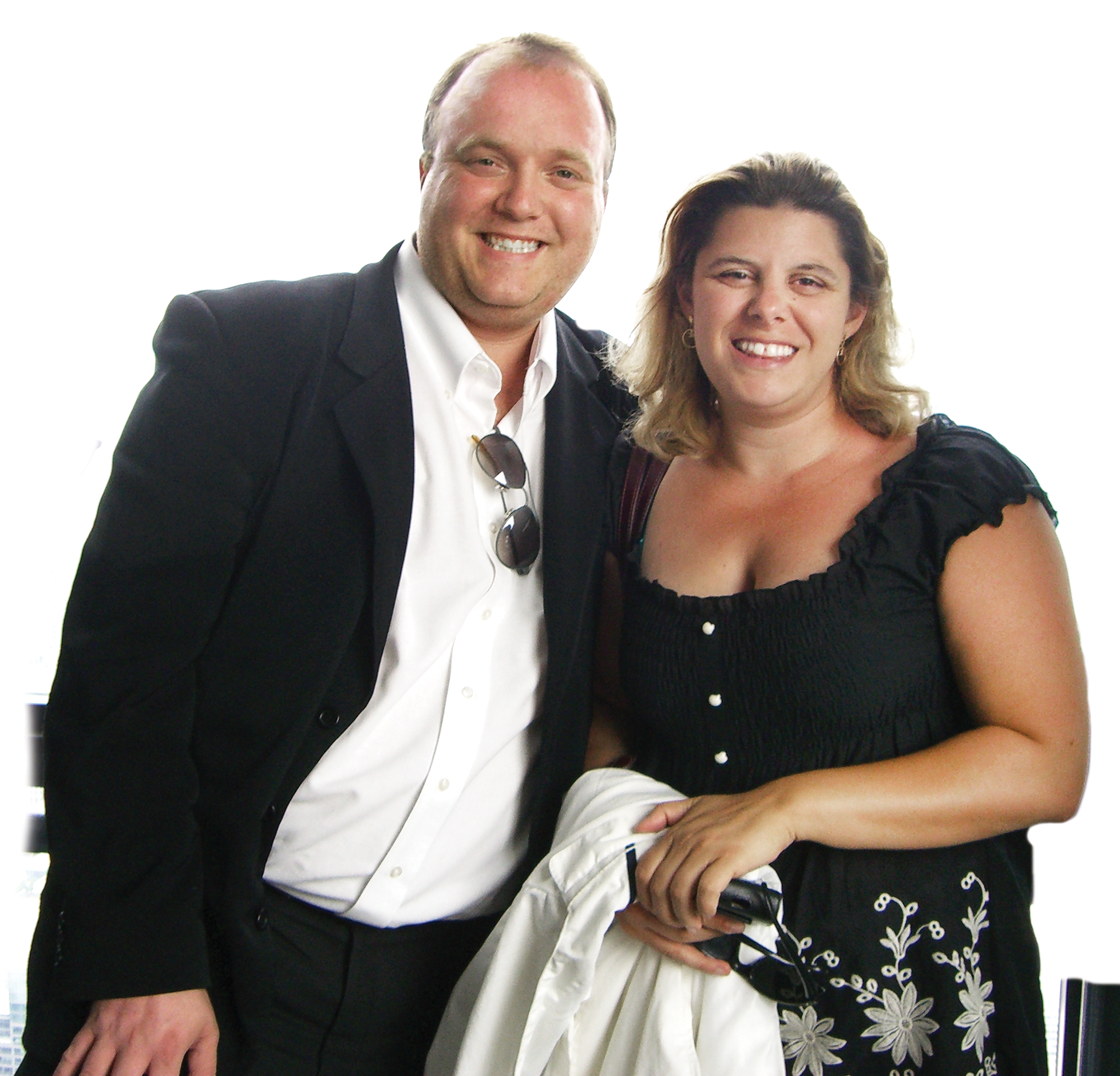 Their STORY: YSU alumna Allison Foster, 2002, went the extra mile, actually hundreds of them, to celebrate the life of her late husband, Joshua Foster, 2000, who passed away in 2018. Ms. Foster submitted a few of Mr. Foster's paintings for the show. The one that was accepted needed some work, but the painting was in Youngstown, and the restorer was in Louisville, Ky., where Ms. Foster resides. So, she rented a 15 foot U-Haul to transport the large painting back and forth for proper preparation and safe delivery to the museum.
Ms. Foster describes her husband as a passionate painter who saw the beauty in everything. As a way to honor his memory, Ms. Foster plans to donate the painting to YSU and set up a fine arts scholarship in his name.
"I love him and want to remember him always. I hope this will help other people to remember him and his talents as well and help motivate upcoming artists to follow their dreams," she said.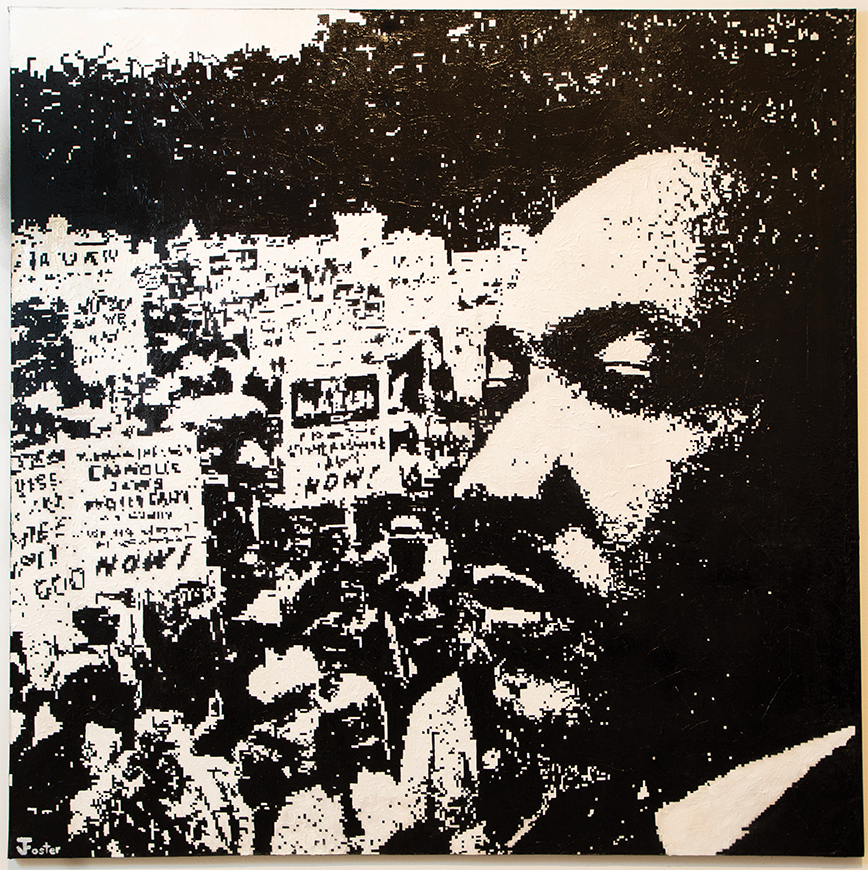 The PIECE: The Dreamer and the Dream, oil on canvas
The 6.5 feet x 6.5 feet painting is done in the style of pointillism, a technique that pieces together small, distinct dots in patterns to form an image. It is part of the artist's series of larger than life figures who became more recognized after their death.
---
Meet Michael Fabian
1980, BFA – Painting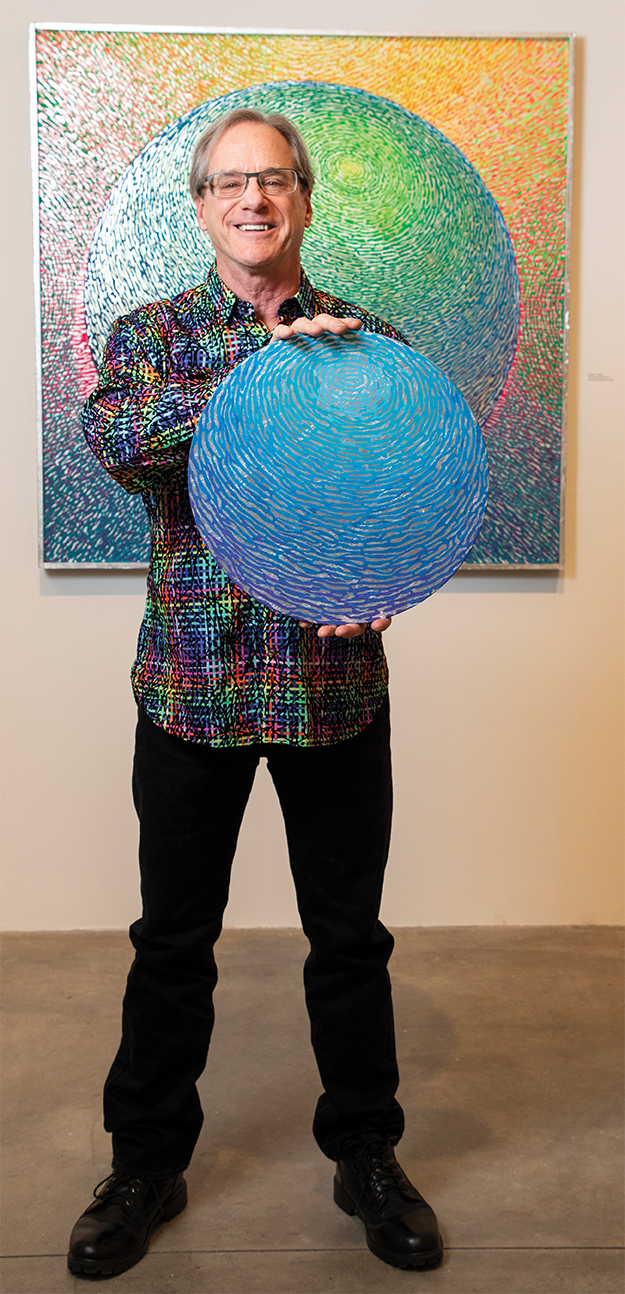 His STORY: You never know what to expect when you arrive to work at Christie's Auction House, and for Michael Fabian, that's part of its charm. A typical day involves assessing the condition of paintings and sculptures, but he says there is often nothing typical about what he encounters.
"A truly weird experience happened while unpacking a large contemporary seascape painting. Somebody left the impression of their dirty work boot squarely placed in the sky," said Fabian. "No, this was not the artist's intended gesture."
He has arranged Elizabeth Taylor's jewelry on a photo set and unpacked a crate only to find that the art inside was another crate. During his work with the Andy Warhol Foundation collection, he had the most unusual task of drying two of Warhol's "urine" paintings—two still wet enormous canvases that were later bid on and sold.
Fabian has also worked as a preparator doing silkscreened and diorama restorations at the Museum of Natural History in New York and as a model maker and illustrator for a communications firm. He also performs electric bass in The Shadow Dogs rock 'n' roll band and is a current member of the Screen Actors' Guild.
The PIECE: Multi Colored Sphere, cel vinyl and silver leaf on wood
Multi Colored Sphere is Fabian's most recent in a series of layered "faux digital" images. The two-dimensional piece is intended to create the illusion of a sphere. Fabian created the this non-objective work to inspire tranquility and contemplation.
---
Meet Katie Gould aka goldmombi
2012, BFA – Interdisciplinary Studio Art
Her STORY: As assistant registrar for the Warhol Museum in Pittsburgh, Katie Gould couriers artwork all around the country and the world. It is her responsibility to accompany artwork on loan and ensure its safe arrival at its destination museum.
In fact, Gould's own safety was in jeopardy in 2017 when she was working in Mexico City the day that a 7.1 magnitude earthquake hit. She was on an elevator in the museum at the time, and none of the workers nor artwork were harmed. Later, outside the museum, she saw the extent of the damage and the rescue efforts that were underway.
"I could hear chants of 'Viva Mexico' echoing through the streets as volunteers passed boxes of donations from cars slowed down on the street. I was so amazed with how the city came together so quickly, efficiently and passionately to help those in need," shared Gould.
The experience in Mexico City prompted Gould to help update the Warhol Museum's disaster plan, to build kits that could be used in an emergency and to join Alliance for Response Pittsburgh, a group that connects emergency management organizations, first responders and cultural heritage institutions.
The PIECE: Thelxiepeia, pyrography, acrylic & gold leaf
Gould created Thelxiepeia through pyrography, the technique of decorating wood or leather by burning a design on the surface with a heated metallic point. It combines her interests in human anatomy and mythology as a means of artistic story-telling.
---
Meet Larry Davis
1976, BFA – Art
His STORY: After a career with the Walt Disney Co. spanning more than three decades, Larry Davis is focusing on creating art full-time. The prolific sculptor finished his work with Disney in 2016 upon completion of a major project in China. As executive director and creative director for the main entrance of Shanghai Disneyland, Davis created the vision for the entryway and saw it through to completion.
During the five years he spent on the Shanghai project, Davis was unable to spend time on his personal art. Even as Davis begins to enjoy the freedom to create that comes with retirement, he still credits his YSU education for giving him the foundation for a successful career.
"YSU is an integral part of my history, allowing me to explore what the future could be with instructors that steered me in the direction that made sense for me," Davis said.
The PIECE: Surrender, mixed media
Surrender, the mixed media sculpture, is the first in a series of pieces in response to the "Me Too" movement. The artwork is designed in support of survivors of sexual violence and to speak out about the problem.