Our Residence Halls
There's a residence hall for everyone- please reach out to us for help in finding the right one for you!
Amenities
Every residence hall has the following amenities:
Fully furnished room
Community kitchen
Community lounges
Computer lab with printer
24-hour desk service
Housing staff support available 24-7
In-room cable and fridge-microwave combination unit
(To learn more about this unit and its dimensions go to the products webpage.)
Free laundry
Secure card access
24-hour quiet study spaces
Wi-Fi
---
Residence Hall Snapshot
Lyden House
Building Highlight: Just steps away from Christman Dining Commons, this house is home to many students of varying majors, including the Health & Human Services Living Learning Community. Rooms for men and women are intermingled in each wing. Lyden House features a workout room and the most recently renovated bathrooms in the residence hall community!
Occupancy: 280+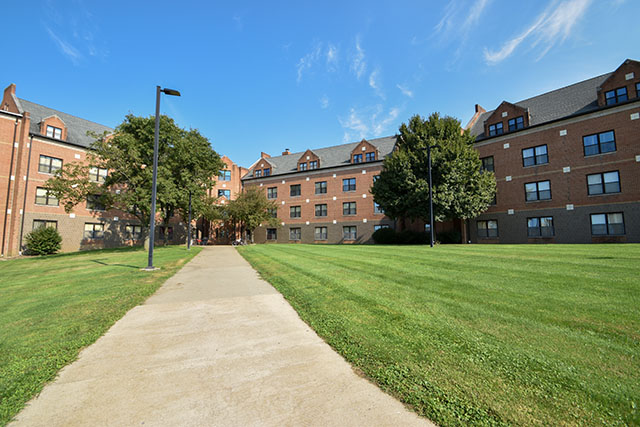 Cafaro House
Building Highlight: Cafaro House is the designated Honors College community and is located across the lawn from Christman Dining Commons. The building is mostly suite-style, with one wing on the first floor with a traditional double-loaded corridor layout. Within each suite is a common area, bathroom, and bedroom. Suites can house up to 8 and 18 students each.
Occupancy: 250+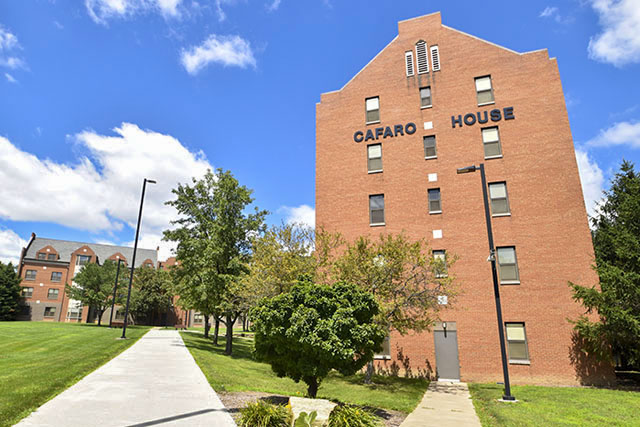 Kilcawley House
Building Highlight: Centrally located on campus, Kilcawley House is just steps away from the academic buildings and overlooks the picturesque fountain. This traditional-style residence hall is gendered by floor and boasts soundproof music practice rooms.
Occupancy: 200+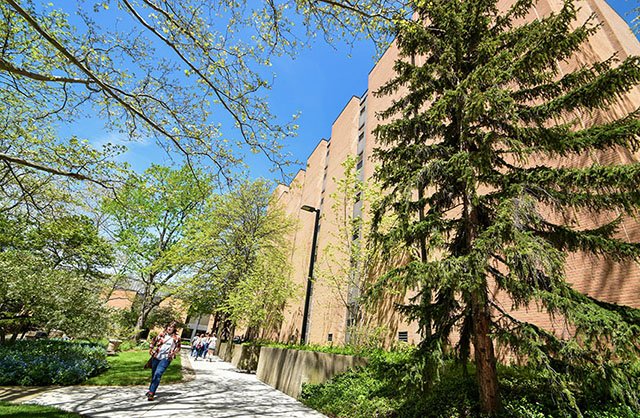 Wick House
Building Highlight: A beautiful and historic home that houses upper class students in uniquely shaped rooms. This small community is located along Wick Avenue, just a short walk from Bliss Hall and is now conveniently connected to the center of campus by a beautiful paved walkway.
Occupancy: 30+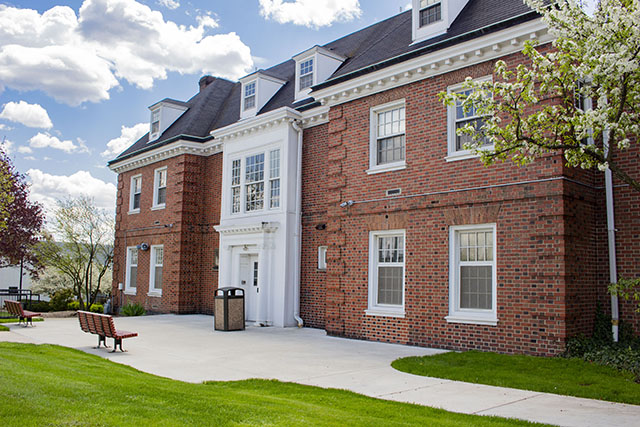 Weller House
Building Highlight: This small apartment-style building houses our graduate students and students with families. Each apartment (ranging from studio to 3-bedroom) features its own bathroom and kitchen and as such, is the only house in which residents are not required to participate in the University meal-plan.
Occupancy: 30+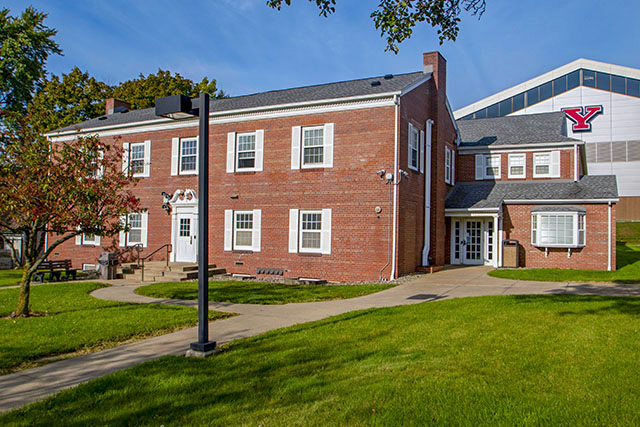 ---
CAFARO VIDEO LYDEN VIDEO KILCAWLEY VIDEO

More details about each building, as well as information about the University Courtyards (University-owned, but privately-operated apartments) and other local apartment complexes catering to YSU students can be found through the links below.