BLISS HALL
The Dana School of Music is housed within Bliss Hall, which features 80 acoustically-controlled practice rooms, 30 faculty studios, three performance halls, and 68 Steinway instruments.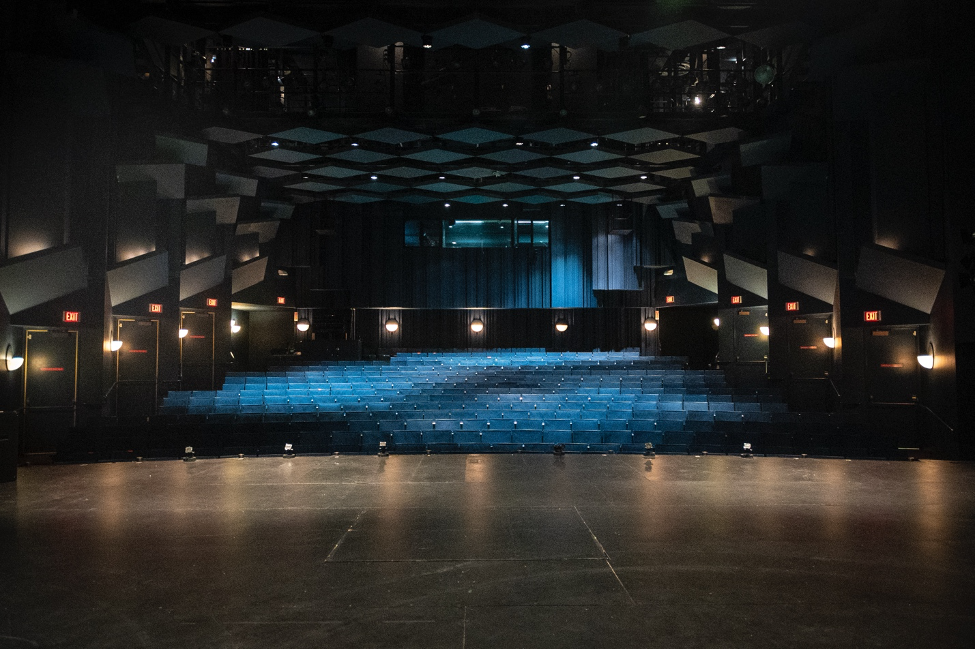 The Dana Electronic Music Laboratory has sophisticated systems offering you the opportunity for hands-on experience in a state-of-the-art recording studio.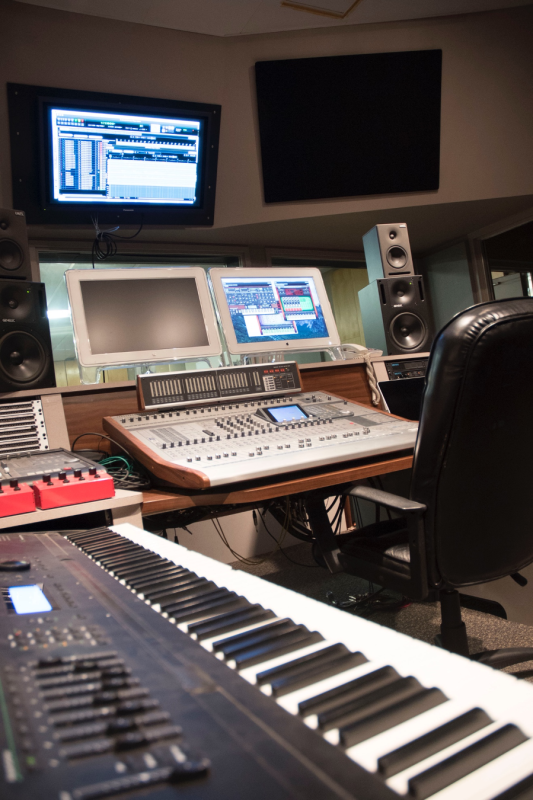 ---
OFF-CAMPUS FACILITIES
Dana students perform regularly at some of the Midwest's finest venues, which are treasured for their exceptional acoustics, architecture, and history.
Stambaugh Auditorium is a non-profit public auditorium which opened in 1926 through the generous gift of Youngstown area businessman, Henry H. Stambaugh. The centerpiece of the complex is the Concert Hall which has a seating capacity of 2,553 and is renowned for its near-perfect acoustics. The auditorium also features an 8,800-square-foot ballroom (Jeanne D. Tyler Grand Ballroom), a recital hall (The Anne Christman Memorial Hall), and a formal garden at the southern end of the building. Stambaugh Auditorium was listed on the National Register of Historic Places in 1984. stambaughauditorium.com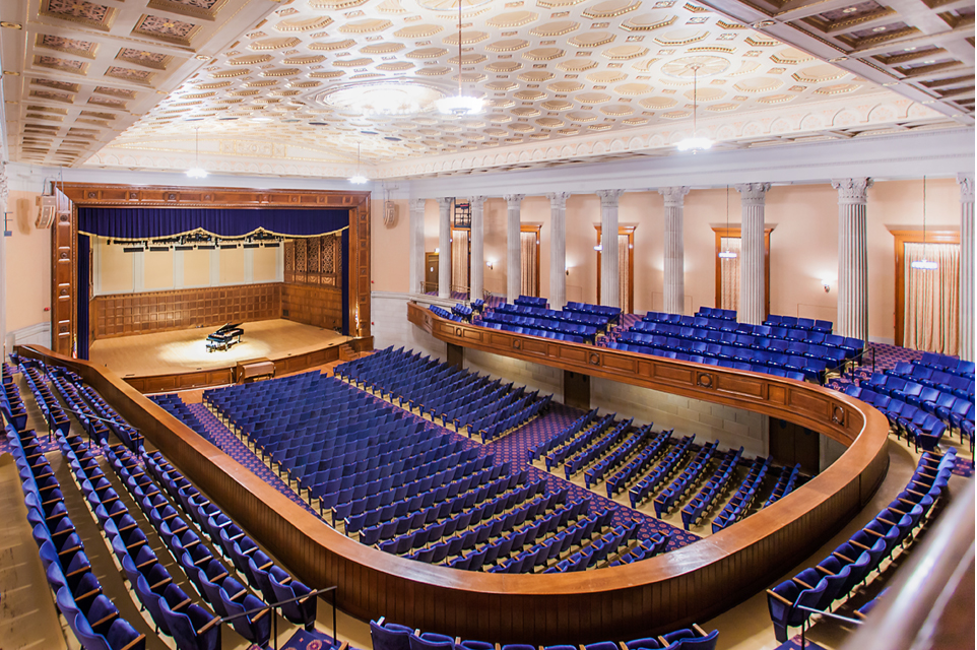 ---
Edward W. Powers Auditorium, opened in 1931 as the Warner Theatre, was built in honor of the late Sam Warner (one of the Warner Brothers who started their movie empire in Youngstown). Today, Edward W. Powers Auditorium is a 2,300 seat theater.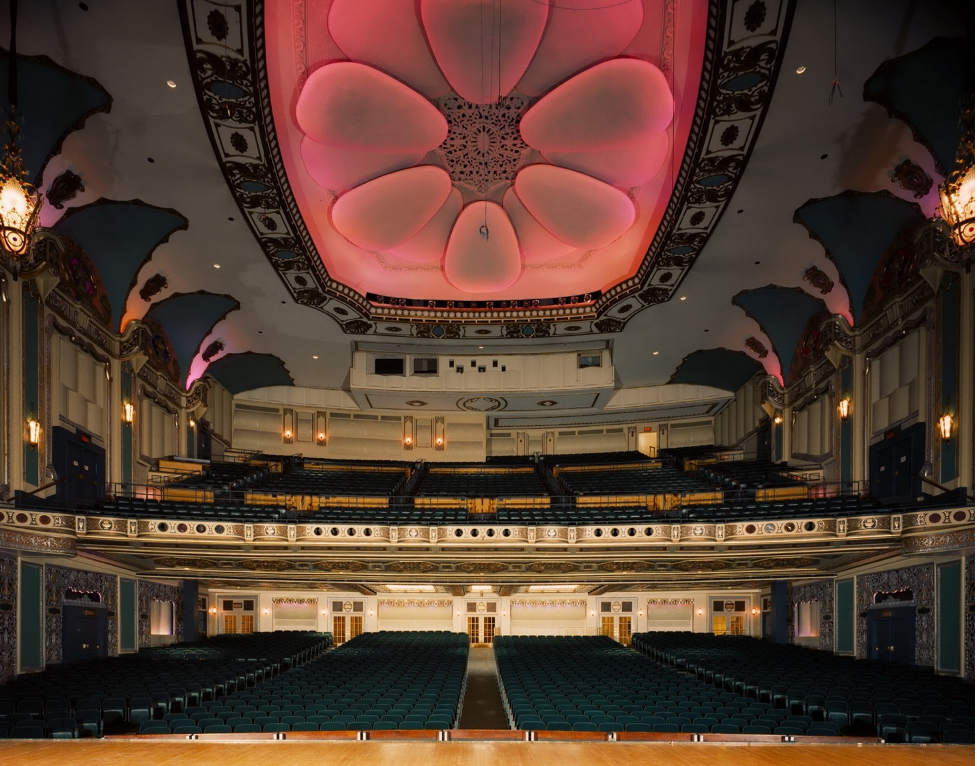 Built in 2006, the Ford Family Recital Hall and the Eleanor Beecher Flad Pavilion feature a modern recital hall seating 600 guests and a glass lobby space that provides a modern contrast to the connected 1931 Grand Lobby. deyorpac.org/facility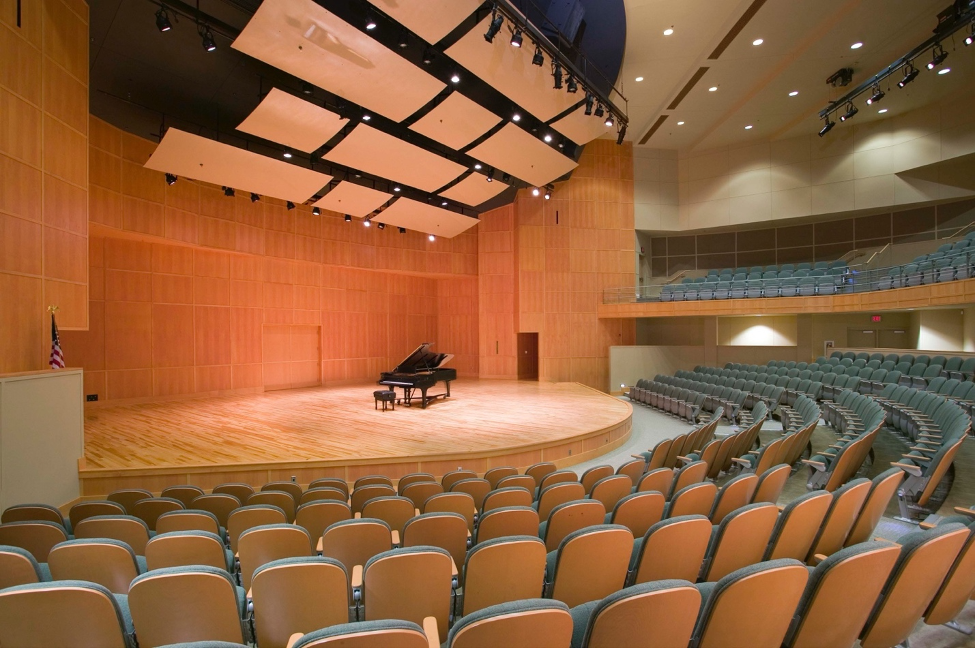 ---
The Butler Institute of American Art, located directly across the street from Bliss Hall, was the first museum dedicated exclusively to American art. Butler's central gallery hosts weekly concerts of Dana students and faculty, in which audiences can take in music while surrounded by the works of artists such as Winslow Homer, Norman Rockwell, and Robert Motherwell. A recent addition, Butler's North Annex—a former church which features beautiful stained-glass windows—has been refurbished into a concert hall, and is now accessible from the museum. butlerart.com