Immerse yourself in artistic and academic excellence
As a student in the Dana School of Music (DSM), you'll have exceptional artistic and academic experiences. You'll study with internationally recognized faculty, perform in superb venues, and participate in ensembles that program repertoire from nearly every genre of music. DSM offers 8 undergraduate and graduate majors and programs in 14 areas of study and provides opportunities for students to diversify their studies with a variety of elective courses, minors, and skills they will use throughout their professional lives. Whether your passion is to perform, teach, compose, research, or innovate the future of music, the Dana School of Music provides world-class training that prepares students as versatile, 21st-century musicians. We invite you to explore the outstanding opportunities! 

Outstanding performance opportunities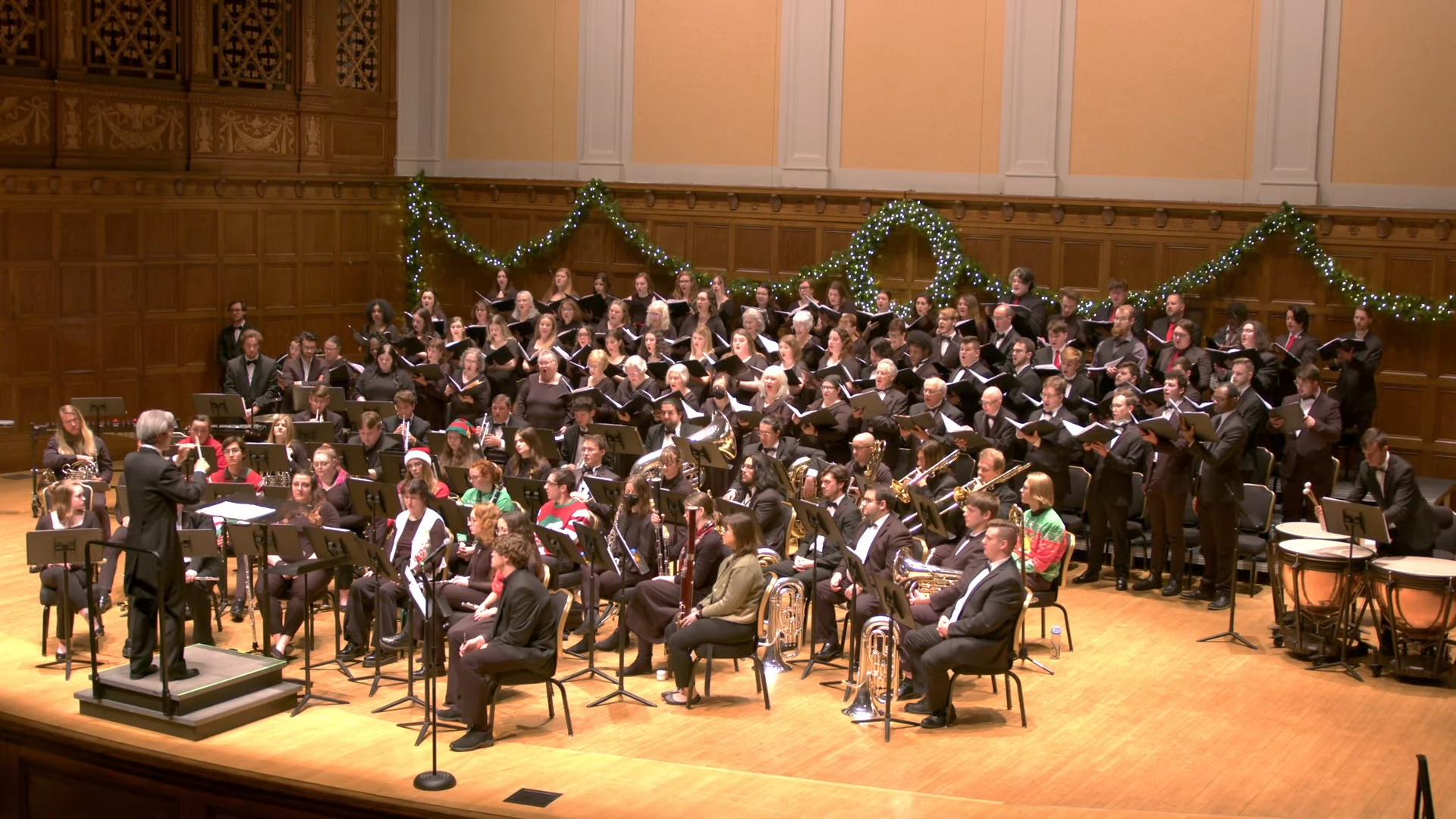 Dana School of Music has a wide range of performance opportunities, and most music majors will perform in ensembles each semester. We offer a rich diversity of performance experiences for all university students, including those in other academic programs. There are a multitude of ways for you to express yourself musically at YSU.
Begin your journey
To learn more about our degree programs and scholarships or to schedule a campus visit, contact Cliffe College Program Coordinator of Admissions and Recruitment at sawaltman@ysu.edu or 330.941.2346. We would love to hear about your interests, introduce you to our outstanding faculty and students, show you our exceptional facilities, and become an important part of your future. We will look forward to seeing you soon!

---
Undergraduate Programs
Minors
Music Minors

You can add a music minor to your degree—even if you're not a student in DSM. You can tailor our music minors to fit your interests and may include studio lessons and participation in ensembles.

The Minor in Interdisciplinary Game Studies Minor is offered by the Departments of Art and Computer Sciences and Information Systems and the Dana School of Music. The curriculum allows students can focus on their area of interest while also broadening their collaborations with colleagues in other areas.

The Minor in Music provides opportunities to develop musical knowledge and skills at a basic collegiate level. Evolving economic, demographic, and technological conditions provide increased incentive for creativity and leadership in society. Students electing applied study and/or ensembles should contact Shannon Holdridge at smholdridge@ysu.edu for audition information.
Graduate Program
Master of Music (M.M.)

The Master of Music (M.M.) degree offers exceptional advanced training for performers, teachers, composers, and scholars. The M.M. provides individualized instruction that focuses on the professional development and unique career goals of each student. Students develop advanced competencies in their degree majors—which includes an M.M. in Performance, Education, Composition, and Jazz Studies—and have opportunities to diversify their portfolios with elective courses and specializations across other areas that are relevant to their field.