Master of Music (M.M.)
World-class training that prepares students to excel as versatile, 21st century musicians.
What You'll Study
The Master of Music degree (M.M.) offers exceptional advanced training for performers, educators, composers, and scholars. As a Master's student in the Dana School of Music (DSM), you'll receive individualized instruction that focuses on your professional development and unique career goals. You'll work with our internationally recognized faculty to develop advanced competencies and have opportunities to diversify your portfolio with elective courses and specializations across other areas that are relevant to your field. Our M.M. degree will further your success, no matter where your aspirations lie.
DSM offers M.M. programs in Performance, Education (100% web-based), Composition, and Jazz Studies. Performance and Jazz Studies degrees include four semesters of studio instruction on either an instrument or voice. The intensive applied curriculum provides students with skills they will use throughout their professional careers and culminates in a public solo recital. The M.M. in Composition and Education (a fully online program) culminate in original compositions and a capstone project, respectively.
Performance Opportunities Abound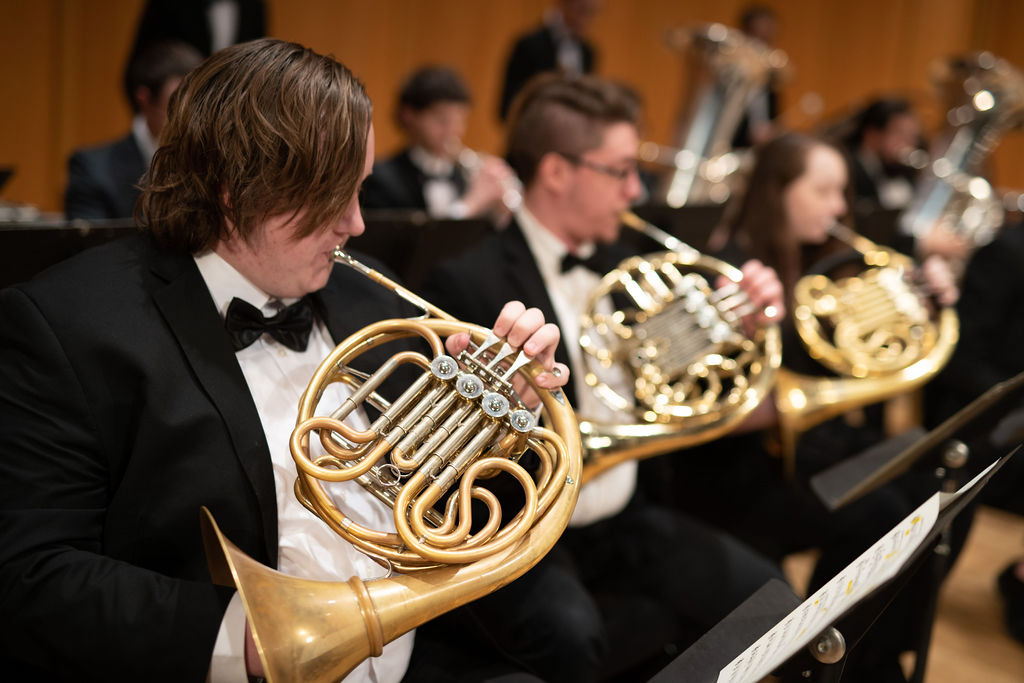 Our large and small ensembles have a long history of musical excellence and offer students real-world preparation. From the traditional to experimental, we offer a rich diversity of performance experiences. The breadth of our ensemble offerings will enable you to experience a wide range of musical genres and styles and provides you with valuable experience, both in performing and in collaborating with others.
Graduate Assistantships
Graduate merit-based awards include graduate assistantships and fellowships and are highly competitive. These positions cover tuition costs and provide a cash stipend and enable students to gain invaluable experience teaching or performing other duties within their department. You'll find more information about these and other graduate financial aid programs on the YSU Graduate College website or by calling 330-941-3091.
Take the First Steps Toward a M.M. in DSM
To learn more about our programs and DSM admissions processes or to schedule a visit to campus, contact Cliffe College Program Coordinator of Admissions and Recruitment at sawaltman@ysu.edu or 330-941-2346. Explore the opportunities!
Areas of STudy