Gallery exhibit celebrates student printmaking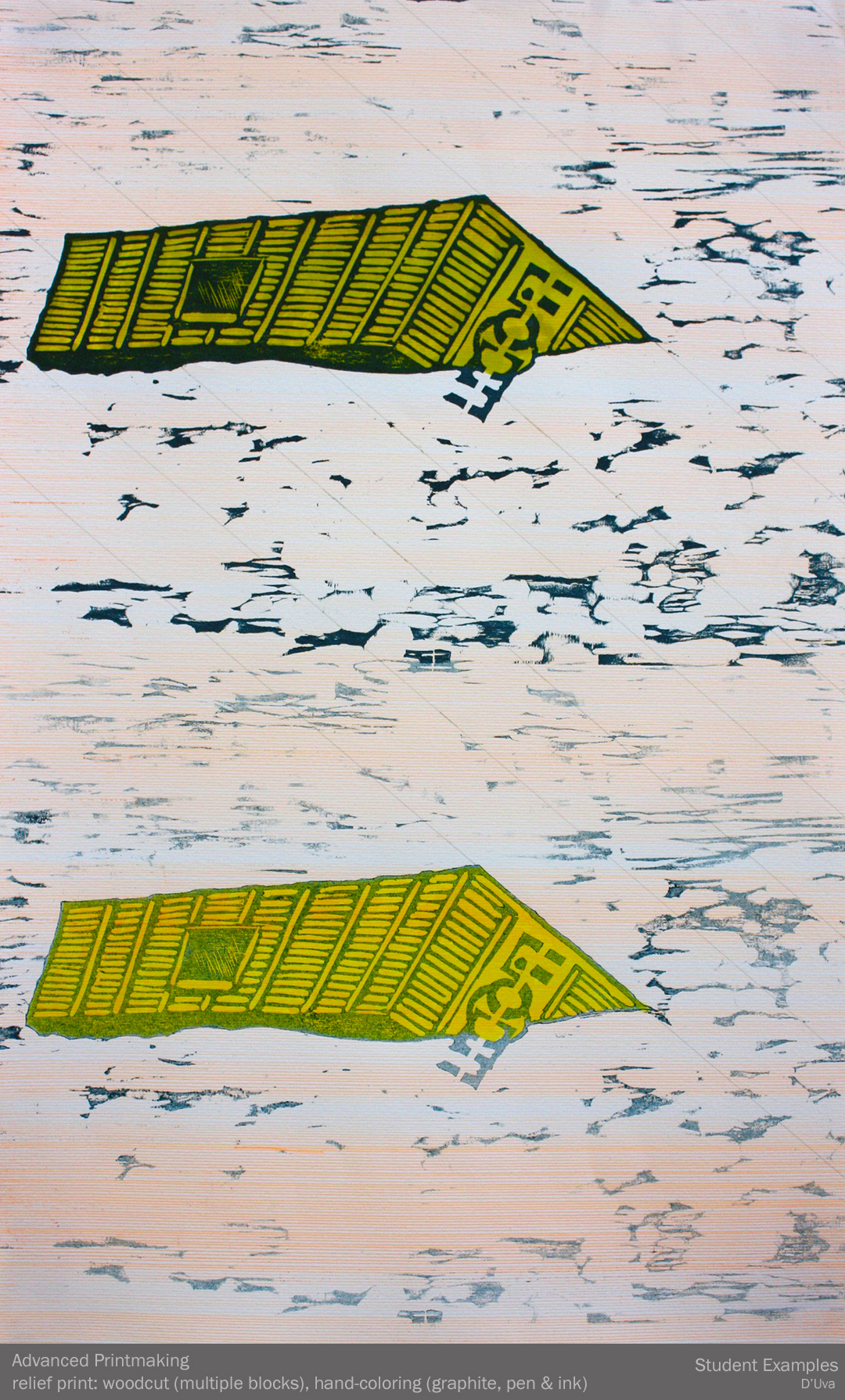 Youngstown State University's Department of Art has opened a new free exhibition in the Judith Rae Solomon Gallery on the second floor Bliss Hall celebrating 10 years of student prints.
The gallery is open weekdays 9 a.m. to 5 p.m., and the exhibition runs through Friday, Oct. 4.
Associate Professor Joseph D'Uva started the YSU Student Print Collection in August 2009. The goal was to compile a collection of student works illustrating the variety of imagery and techniques utilized within Fine Art Printmaking as an educational tool, as well as a means to acknowledge students' accomplishments within the medium.
"Imprint showcases a selection of works from the collection representing both current and former students," he said. "As we celebrate printmaking's contributions to the Studio Art Program over the past decade, we aim to educate our community of the importance, influence, and power of print media."
Parking is available in the Wick Avenue deck for a nominal fee.