"Flow" exhibition showcases passion of YSU alumni
Story by: Hannah Werle, Journalism and Communications major
Youngstown State University's alumni find success after graduation as showcased by the McDonough Museum of Art's 2023 Alumni Exhibition.
The exhibition, themed "Flow", runs until July 14 and will display work by 68 of YSU's alumni. Beyond the art, this exhibition showcases that YSU graduates pursue their passions long after their time at the university.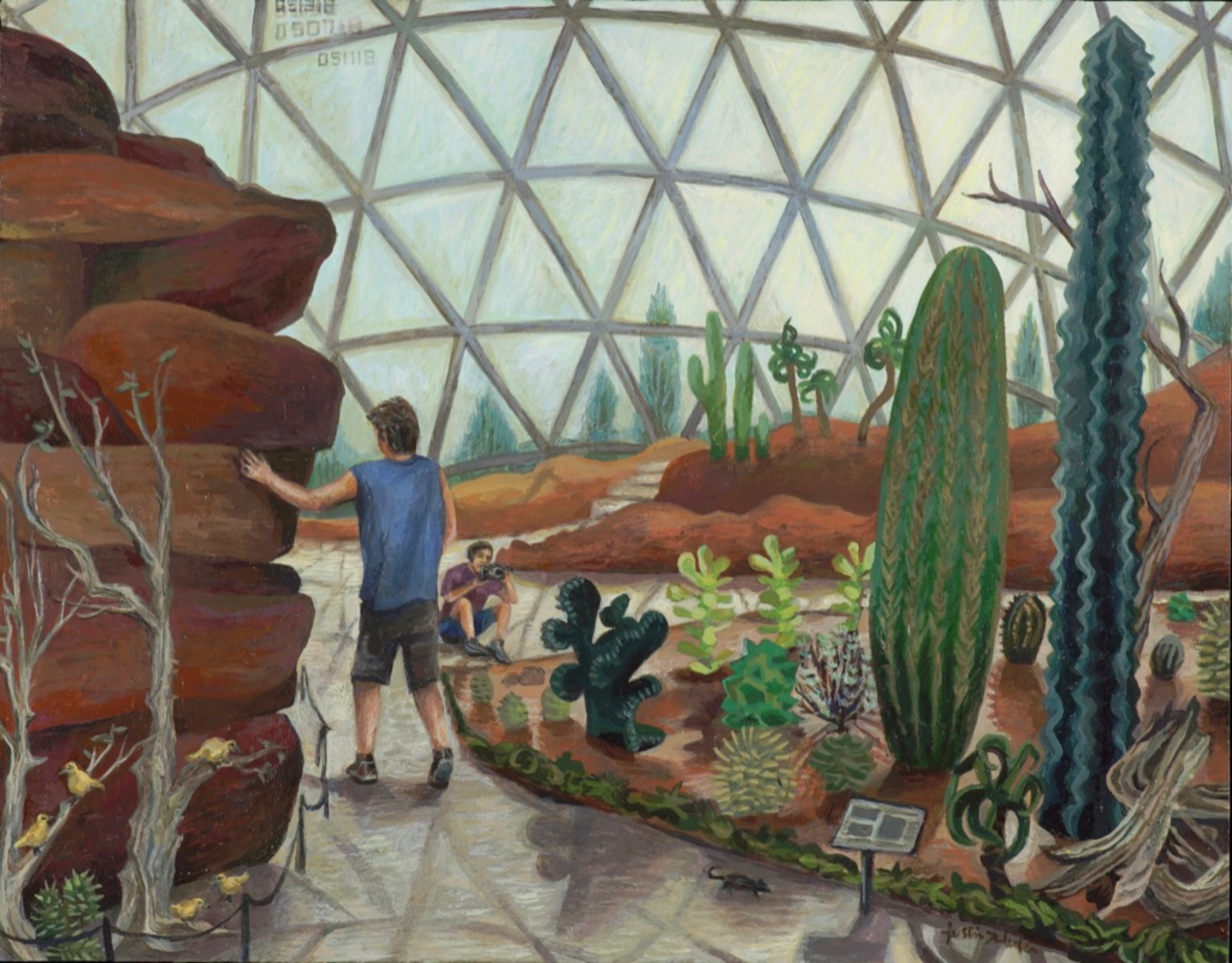 Justin Terlecki graduated in 1997 with his Bachelor's of Fine Arts degree in Painting and Printmaking. He has worked with Groveland Gallery, a commercial art gallery in Minneapolis, Minnesota, since 2011. Terlecki also works at Wet Paint, an art supply store in St. Paul, Minnesota.
"Joining Groveland Gallery was a highlight of my career. From my solo shows to the opportunities I've had to connect with fellow artists and patrons, the experience has been so rewarding," Terlecki said.
Terlecki has had his work presented in many solo and group exhibitions over the years and has had his work featured in the annual alumni exhibition several times. He believes YSU provided him with many of the tools he needed to be where he is today.
"I took advantage of the instructors and professors, who were very encouraging," Terlecki said. "It was beneficial to see the professors were dedicated, professional artists themselves. They were visibly engaged artists in the community."
Terlecki said the museums on campus were useful resources for education and inspiration.
"The Butler was such a huge part of my college career. I was able to go to many artist lectures and exhibitions there and at the McDonough Museum," Terlecki said.
Terlecki submitted two paintings for the exhibition. Titled "Hotel Pool" and "Omaha Zoo", both paintings are inspired by his travels and experiences with family.
Ilena Finocchi graduated from YSU in 1991 with her Bachelor's of Fine Arts degree in Graphic Design.
After graduating, Finocchi worked as an artist across the country and had residencies at the Northern Clay Arts Center in Minneapolis, Minnesota, The Grand Center for the Arts in Tracy, California and at the Archie Bray Foundation in Helena Montanna.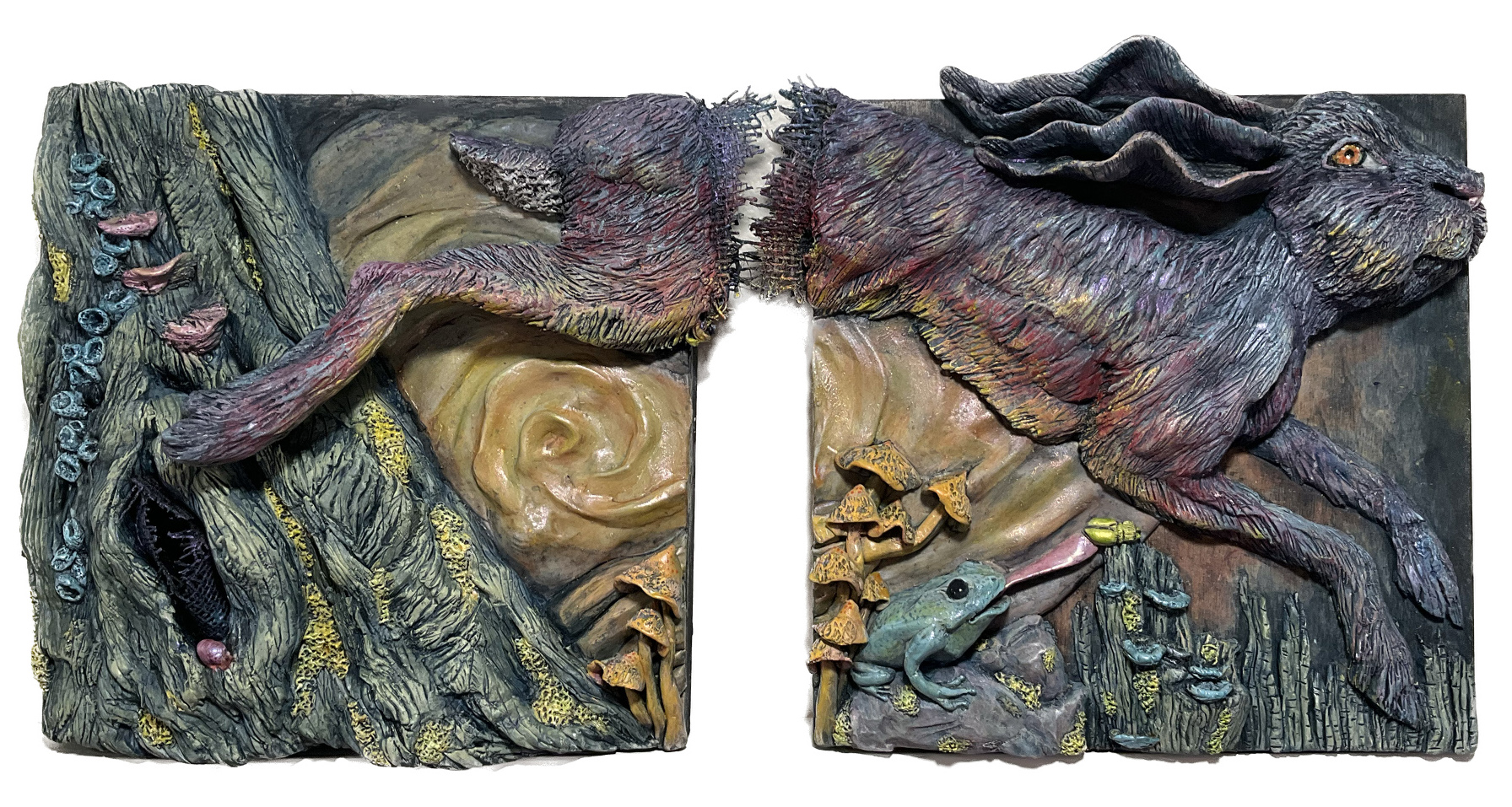 In addition to her studio art pursuits, Finocchi works in filmmaking and has submitted one of her short films, named "Creatures in My House," to be shown at the exhibition. Her other submission was a diptych relief sculpture, called "Unraveled: the Escape."
Finocchi explained how YSU impacted her desire to learn and create.
"YSU gave me and my peers an opportunity to meet people like ourselves," Finocchi said. "When we got together in a whole class full of creatives, YSU became a hub of creativity. That was really wonderful."
Finocchi spoke about her experiences at YSU, especially regarding her professors. She told several anecdotes about her professors and how they encouraged her and she expressed her gratitude for their presence in her life.
"Some of my professors at YSU are still to this day impacting my life. They were very giving of their time and they pushed me in the direction I needed to go," Finocchi said. "They were great professors and I could go on and on about each of them."
She said she was initially hesitant to pursue higher education, but as Finocchi began her college career, her mindset changed.
"When I started at YSU, I didn't even want to go to college. The fact that I graduated, then pursued my master's degree, and eventually even taught, speaks volumes," Finocchi said. "The best thing about YSU was that it sparked my curiosity to learn.