Follow your passion – Empower your future
As a student in University Theatre, you'll be inspired to explore all aspects of the theatrical arts. Our world-class faculty will challenge you to grow as both an artist and individual and prepare you to fulfill your unique goals. University Theatre offers 10 undergraduate programs and minors and provides opportunities for students to broaden their field of study with multiple professional experiences. Exceptional performance venues and studio spaces will enhance your endeavors. Whether on stage and behind the scenes, University Theatre will prepare you for success in the theatre industries. Explore the outstanding opportunities! 
Dynamic season
Each year, University Theatre stages numerous high-quality productions, providing opportunities for students to put skills learned in our classrooms into practice. Annual shows include two fully produced mainstage Musical Theatre and two straight theatre productions, fully produced Cabaret performances, multiple productions that feature student actors and directors, and more. We offer numerous opportunities for all university students, including those in other academic programs. There are multiple ways for you to express yourself in the theatrical arts at YSU!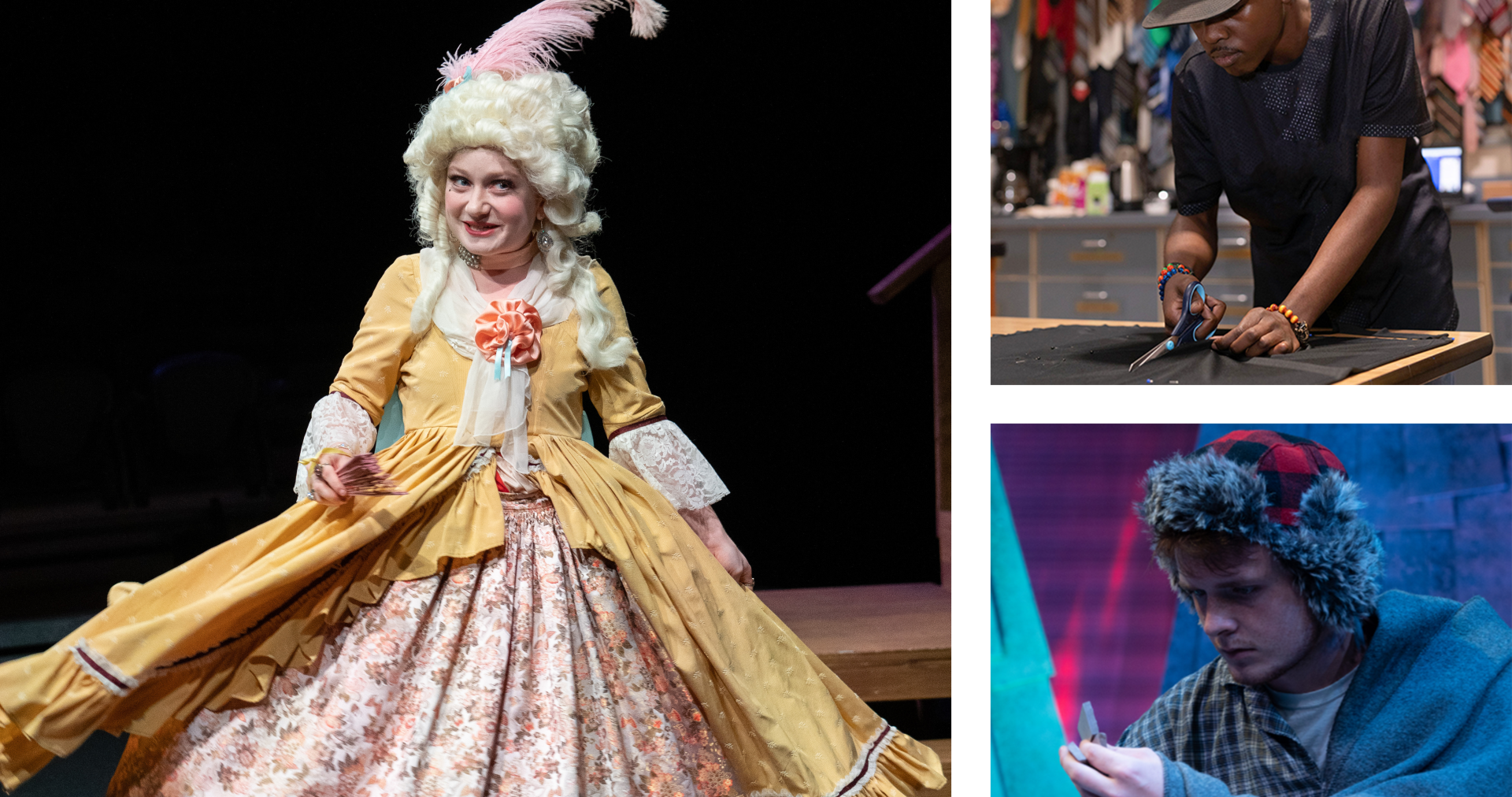 Discover the possibilities
To learn more about our degree programs and scholarships or to schedule a campus visit, contact Cliffe College Program Coordinator of Admissions and Recruitment at sawaltman@ysu.edu or 330.941.2346. We would love to hear about your interests, introduce you to our outstanding faculty and students, show you our exceptional facilities, and become an important part of your future. We will look forward to seeing you soon!
---
Undergraduate Programs
Minors