For YSU's Ford Theater, Life is a Cabaret!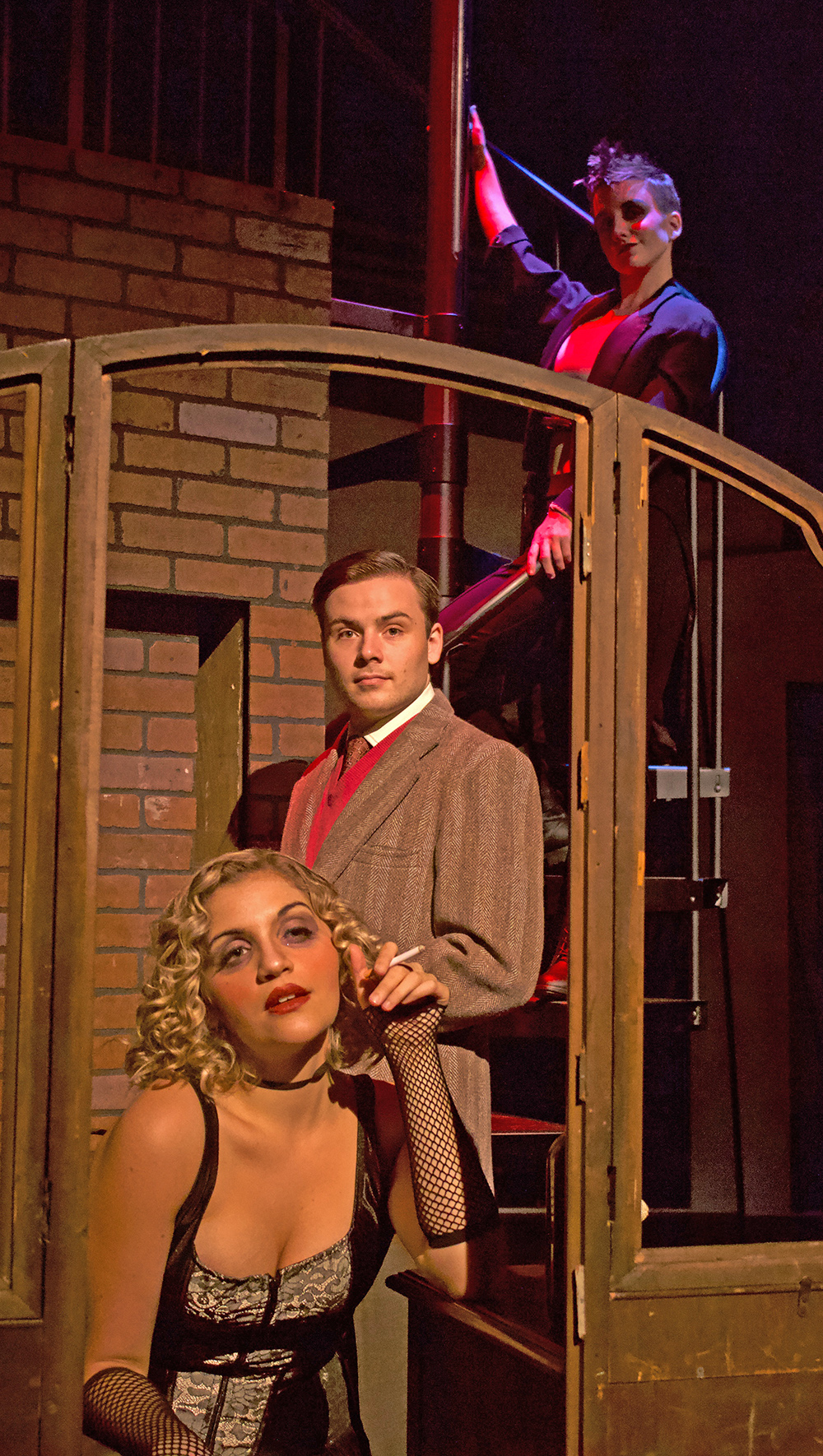 Youngstown State University Theatre's production Cabaret, the Tony- and Oscar-winning musical that explores the dark and tumultuous times of pre-World War II Germany, opens Friday, Nov. 15, in Ford Theater, Bliss Hall on the YSU campus.
The show, directed by Matthew Mazuroski, a faculty member in YSU's Department of Theatre & Dance, runs two weekends, Nov. 15-17 and 22-24, with Friday and Saturday performances at 7:30 p.m. and a Sunday matinee performance at 2 p.m.
Tickets are $16. Special rate tickets are: $8 for non-YSU students, YSU faculty and staff with valid ID, YSU alumni, senior citizens, Penguin Club members and groups of eight or more. YSU student tickets are free with valid ID. Call 330-941-3105 or go to www.ysu.tix.com
"Cabaret is theatre that entertains while also engaging the audience emotionally and intellectually," Mazuroski said. "For me, this story is a cautionary tale of what can happen when people are distracted by political divisions, economic hardships, and the need to escape from the reality of what is happening around them."
Cast members include Rosie Bresson, Canfield, OH; AnnMarie Lowerre, Butler, PA; Nate Montgomery, Columbiana, OH; Nathan Wagner, Ambridge, PA; Ace Lowry, Greensburg, PA; Ben Mowrer, Independence, OH; Hannah Rosser, Youngstown, OH; Anna Anders, Bourbonnais, IL; Ciara Rosario, Youngstown, OH; Lexi Denney, Canfield, OH; Kamryn Rudolph, Baden, PA; Madi Pomeroy, Youngstown, OH; Taryn Patterson, New Waterford, OH; Michael Miller, Sharon, PA; Daniel Navabi, Litchfield Park, AZ; Mitchell Sharp, Beloit, OH; Adam Dominick, Lancaster, OH; Savannah Bell, Ambridge, PA; Lexi Cerny, Pittsburgh, PA; Samantha Gurd, Poland, OH; Destinee Thompson, Akron, OH. 
The production will include live music by the Musical Theatre Ensemble, conducted by Kent Engelhardt. Members include David Rajski, Blairsville, PA; Santino Almasy, Poland, OH; Darren Thompson, Meadville, PA; David Klasovsky, Warren, OH; Jeffrey Williams, South Euclid, OH; Joseph McKinney, Boardman, OH; Sean Williams, Sharpsville, PA; Owen Davis, Vienna, OH; Noah Landry, Poland, OH
Technical staff includes Music Director, Dr. Maria Fenty Denison; Choreographer, Amy A. Wright; Scenic Designer, Todd Dicken; Production Manager and Technical Director, Ryan Fitzpatrick; Sound Designer, Matthew Mazuroski; Costume, Wig and Makeup Designer, Katherine N. Garlick; Properties Designer, Wendy Akers; and Lighting Designer, James Oakry.
Parking is available in the M30 Wick Avenue deck for a nominal fee. More information at 330-941-2307.