YSU virtual Fall Commencement 2 p.m. Sunday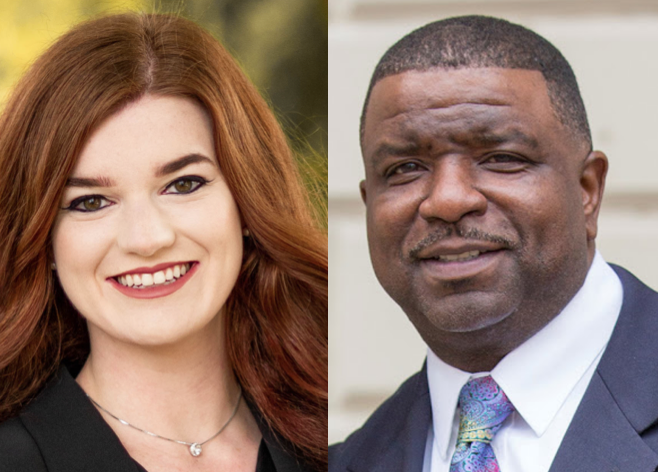 Youngstown Mayor Jamael "Tito" Brown gives the commencement address and 1,020 graduates receive degrees as Youngstown State University celebrates virtual Fall Commencement 2 p.m. Sunday, Dec. 13.

The ceremony, moved to a virtual format due to the COVID-19 pandemic, is available online on the YSU homepage, YouTube and Facebook.

YSU President Jim Tressel leads the ceremony, with additional remarks from Provost Brien Smith and deans from each of the university's colleges. Brown gives the commencement address, while Kristen Thompson is the student speaker. 

Brown, who holds both bachelor's and master's degrees from YSU, was elected the 51st mayor of the city of Youngstown in 2017. He previously was chief deputy treasurer for Mahoning County, director of the Youngstown Human Relations Commission, a community organizer for YSU's Center for Urban & Regional Studies and a caseworker for Mahoning County Children Services Board. He has served on the board of the Mahoning Valley Sanitation District, secretary of Wick Neighbors Inc., and chair of Mahoning-Youngstown Community Action Partners. He previously was president of Youngstown City Council, a member of City Council representing the 3rd Ward and a member of the Youngstown City School Board.

Thompson, a Youngstown native and graduate of Poland Seminary High School, is earning a master's degree in Engineering. She also holds a bachelor's degree in Electrical and Computer Engineering and an associate's degree in Music Performance, all from YSU. She has completed four engineering internship rotations at the Goodyear Tire & Rubber Co. and will continue to work there upon graduation. Additionally, she will return to YSU in the Spring to pursue a master's of Business Administration degree.

Among her activities at YSU: president of the Dana Double Reed Society, executive member of Sigma Alpha Iota, student reviewer for The Emperor, and a member of the Honors College, Sigma Alpha Lambda, IEEE and Tau Beta Pi. She also performed frequently as the principal oboist in the Dana Symphony Orchestra, Wind Ensemble and other chamber ensembles.