YSU trustees appoint Lafferty interim president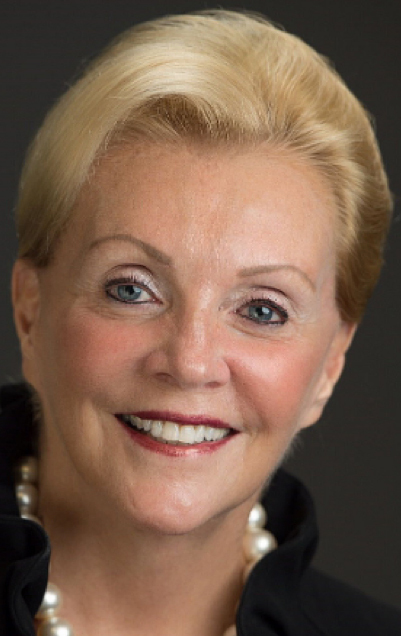 Helen K. Lafferty, long-time professor and administrator at Villanova University in Pennsylvania and a national/global member of the Youngstown State University Board of Trustees, will serve as interim president of YSU when President Jim Tressel leaves the position on Jan. 31, 2023.
The YSU Board of Trustees unanimously approved the appointment at a meeting Monday evening on campus. Final terms of the appointment will be approved at the board's next meeting in December.
"In appointing an interim president, we looked for someone with strong administrative experience, someone familiar with and invested in the university's strategic planning efforts and someone who could serve as a steward of YSU in a time of great momentum," Board Chair John Jakubek said. "Dr. Lafferty fits that profile and, we believe, will provide the entire university community the sure, steady and skilled leadership necessary while we search for a new permanent president."
Tressel, president of YSU since 2014, announced his departure earlier this year. The board has announced that it will conduct a national search for a replacement, but at this moment has no timeline in place for the process.

"We look forward to an inclusive, thorough search to fill the large shoes left behind by President Tressel," Jakubek said. "We are fortunate to have someone of Dr. Lafferty's background and passion to guide us through this interim period."
A native of Youngstown and graduate of Ursuline High School, Lafferty earned bachelor's and master's degrees from YSU and a PhD from the University of Pittsburgh, followed by post-doctoral work at the University of Pennsylvania, Harvard University and the National University of Ireland-Galway. Her husband, Jim, graduated from YSU with a degree in Business Administration.

For nearly four decades, Lafferty has been an administrator and a faculty member at Villanova University just outside Philadelphia. She plans to take a sabbatical from Villanova to assume the interim president post at YSU. She also will resign her position as a national/global member of the YSU Board of Trustees. The board appointed Lafferty to the non-voting position in 2020. While regular trustees are appointed by the governor for nine-year terms, national/global trustees are appointed by the board to three-year terms and without voting privileges.
(over)
Among Lafferty's positions at Villanova: Academic counselor in the University Counseling Center, assistant and associate dean of the College of Liberal Arts and Sciences, interim vice president for Academic Affairs, and the first University Vice President, a position she held for 16 years.

Currently, she is College Professor of the Liberal Arts and Sciences and is a full-time faculty member of the Department of Education and Counseling. She twice served as chair of Villanova's accreditation before the Commission on Higher Education. She started her career as principal of St. Anselm High School in Pittsburgh.

Other leadership duties at Villanova include chair of the Academic Standing Committee, chair of the University Council for Information Technology, chair of the Senior Leadership Committee, chair of the Villanova Quality Improvement Council and chair of the Presidential Task Force for Student Engagement/Innovative Team. She also was president of the Phi Kappa Phi Honor Society at Villanova. Lafferty was named to the Villanova Hall of Fame in 2021, and also has received the Villanova University Earl Bader Teaching Award for Excellence in Teaching and the Lafferty Award, awarded to a faculty member who excels in both teaching and counseling students.

She has also served as a trustee at Gwynedd Mercy University and Iona College and was elected to the Augustinian Defenders of the Rights of the Poor of the province of St. Thomas of Villanova. She received an honorary doctorate and gave the address at YSU's Fall Commencement in 2019.

Lafferty was also recently selected as an inaugural Aspen Index Impact Fellow with the Aspen Institute, a national fellowship aimed at accelerating access to and quality of youth leadership programs.