YSU team takes top spot in casting competition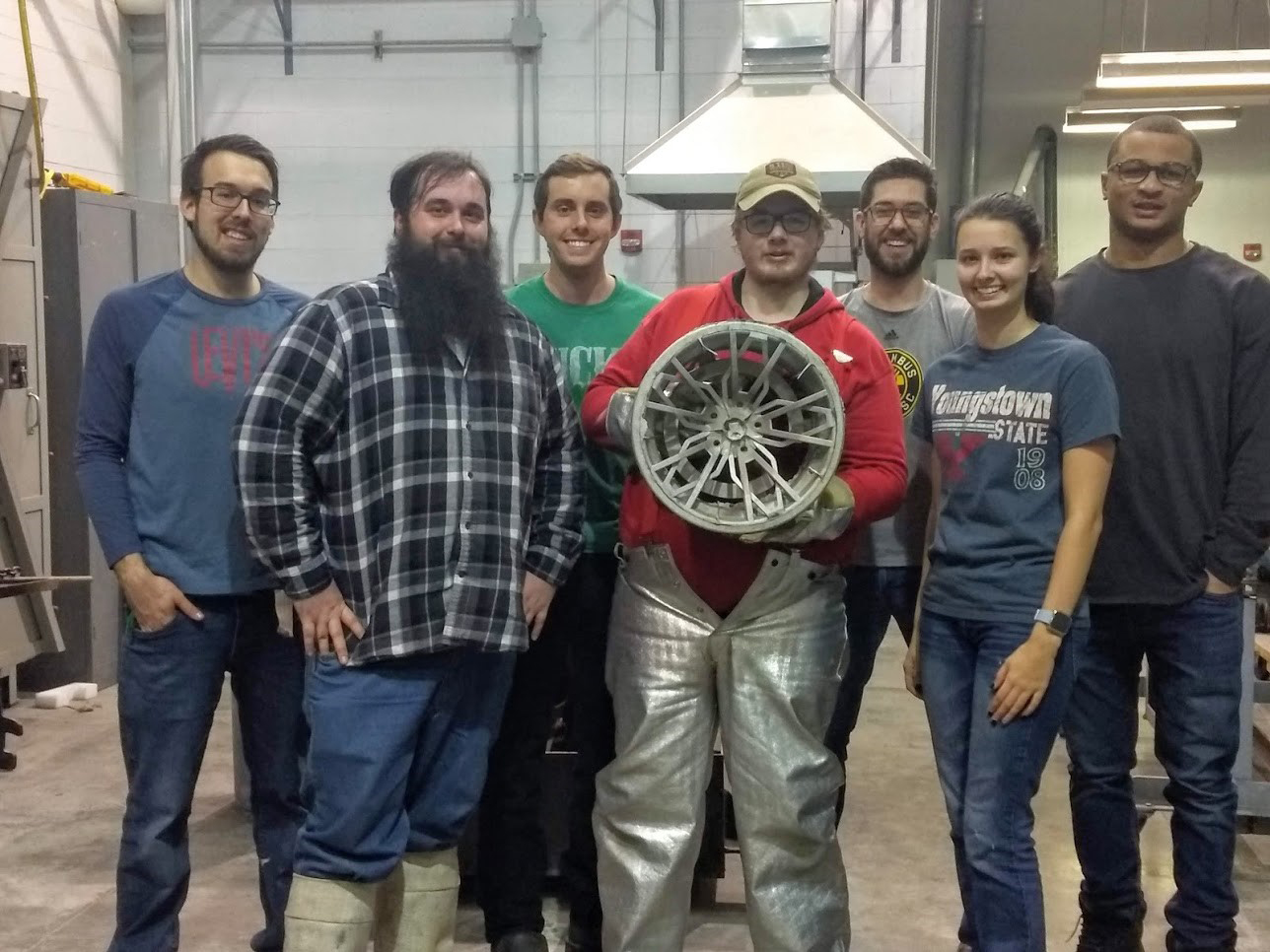 A team of Youngstown State University students placed first at the 2019 American Foundry Society Southeast Regional Casting Competition in Savannah, Ga.
The team includes YSU AFS Chapter members Adam Cunning, Andrew Prokop, Rachel Hart, Nick Huggins, Mike Morocco and Christiaan Randall-Posey, all Mechanical Engineering Technology majors, and Justin Stellmar, a Mechanical Engineering master's student. The team's advisor is Jason Walker, assistant professor, Manufacturing Engineering. Professor Brian Vuksanovich coordinates YSU's foundry operations.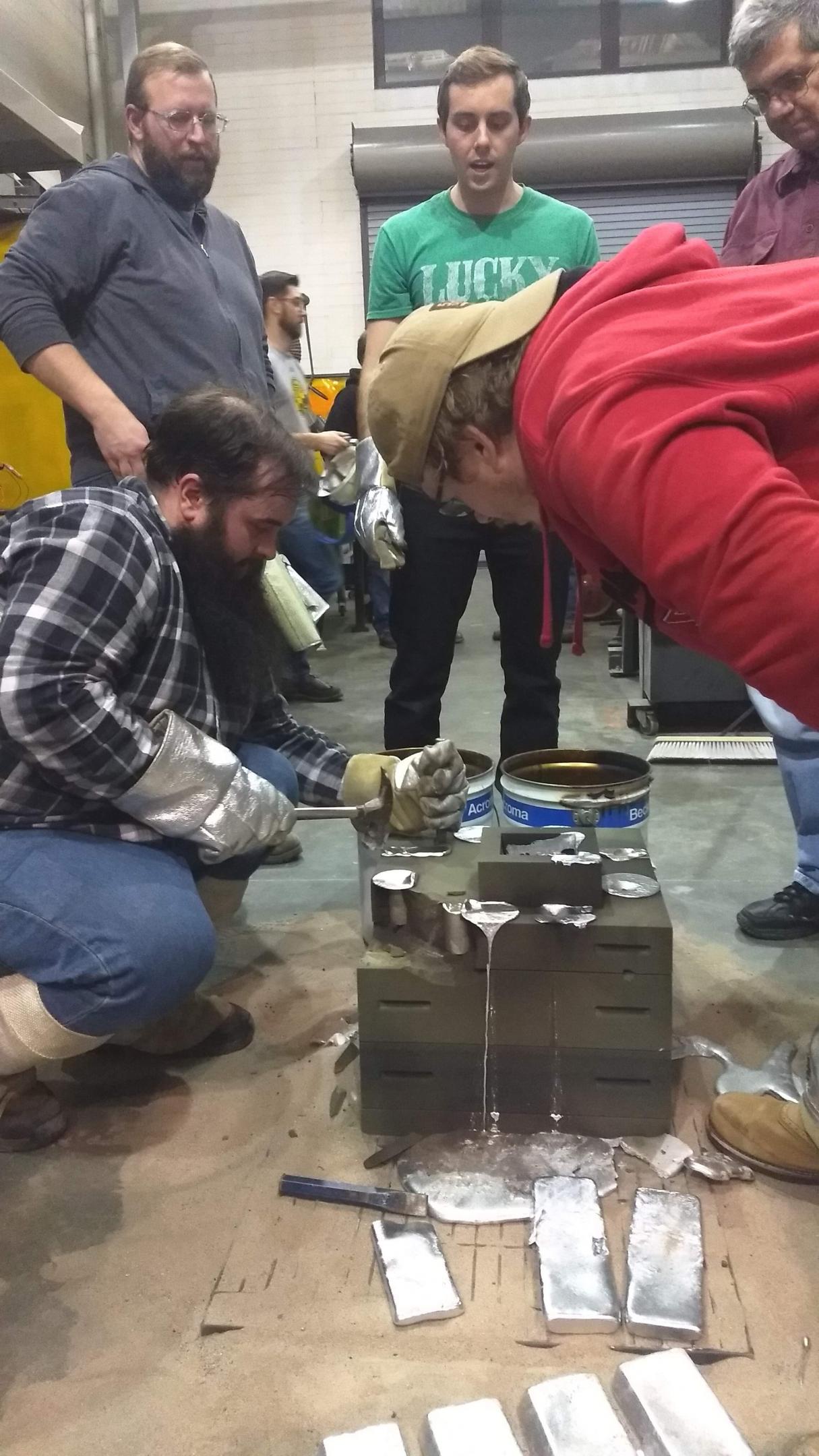 The students designed an original 14-inch aluminum alloy wheel, conducted stress and casting simulations in labs at YSU, had the mold printed on YSU's 3D sand printer at Humtown Products in Leetonia, poured it at YSU's foundry in Bliss Hall and submitted it in the competition. Submissions were judged on complexity/difficulty, match to submitted design, casting quality and originality.
"We wanted to cast a wheel with an eye-catching design that our team members would be proud to display on our own vehicles," the team said in its written submission. "Typically, wheels are cast in low pressure permanent mold, but our team wanted to take on a challenge and cast the wheel using gravity with a sand mold."
Eric MacDonald, YSU Friedman Chair for Manufacturing, said: "Winning this design competition is a testament to the advanced manufacturing at YSU. Only two universities in the US have the sand printer required for this project."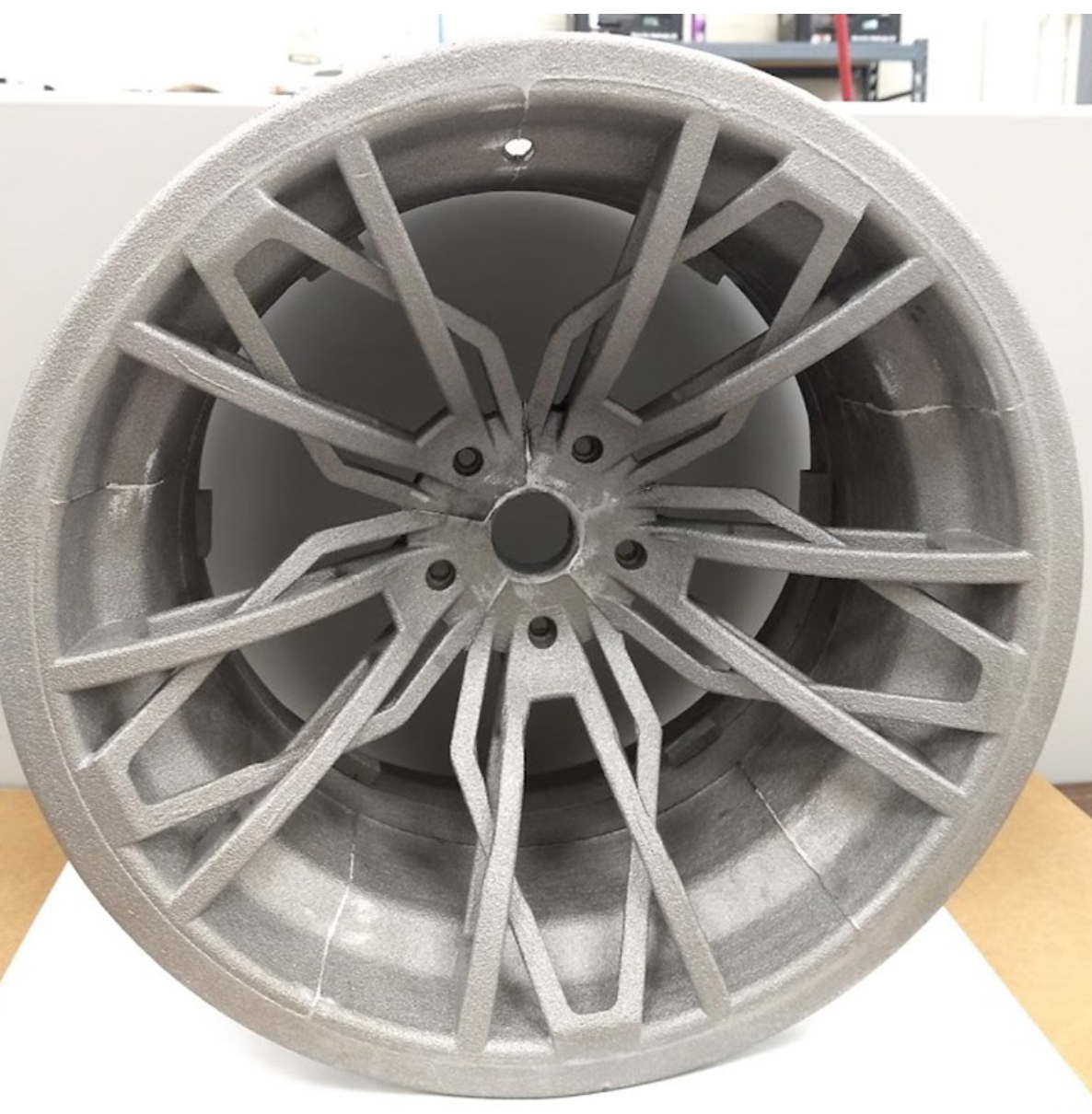 The casting will be on display at the Foundry Education Foundation booth at CastExpo 2019 in April at the Georgia World Congress Center in Atlanta.
YSU is a Foundry Educational Foundation Affiliated school, one of only 33 in North America. FEF is the cast metal industry's educational program at the college level – providing more than $900,000 annual in scholarships and grants to select students and FEF Key Professors. Over the last four academic years, nearly 80 percent of all graduating students who registered with FEF and reported full-time employment, took a position in the metal casting industry.