YSU PT, Chinese hospital build partnership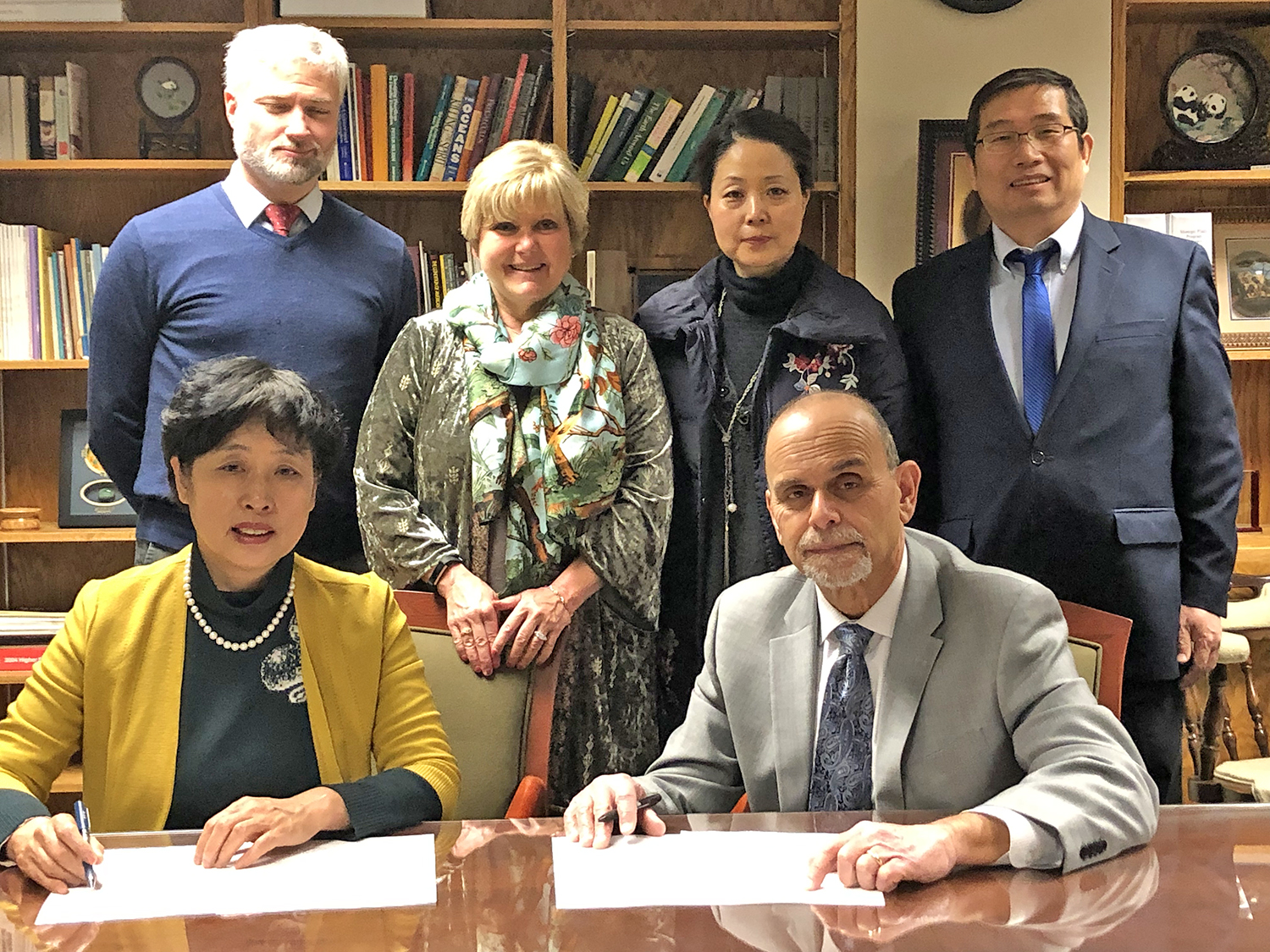 Two physicians from China recently visited Youngstown State University as a continuation of the YSU Physical Therapy program's relationship with Handan Central Hospital to build up rehabilitation services in the Handan area of China.
The relationship between YSU and Handan began last year when Nancy Landgraff, YSU professor and chair of Physical Therapy, and Weiqing Ge, associate professor, traveled to China to present a seminar on rehabilitation of stroke and low back pain. During the visit, the Handan hospitals created the Rehabilitation Alliance of Handan, naming Ge and Landgraff as honorary presidents.
During the recent visit to YSU, Lixia Yu, vice president of Handan Central Hospital, and Shiying Li, chair of the Department of Rehabilitation of Handan Central Hospital, toured YSU and the PT department, as well as local hospitals and rehabilitation facilities, including Hillside Rehabilitation Hospital, Mercy Health St. Elizabeth's Medical Center and Ohio Living Park Vista. They also traveled to the Cleveland Clinic main campus and the Cleveland Clinic Outpatient Therapy facility in Boardman.
Yu and Li signed a Memorandum of Understanding with YSU Interim Provost Joe Mosca for a continued relationship to work to improve the rehabilitation approaches in their hospitals. The agreement is expected to lead to student learning and study abroad opportunities.