YSU joins network focused on semiconductors, microelectronics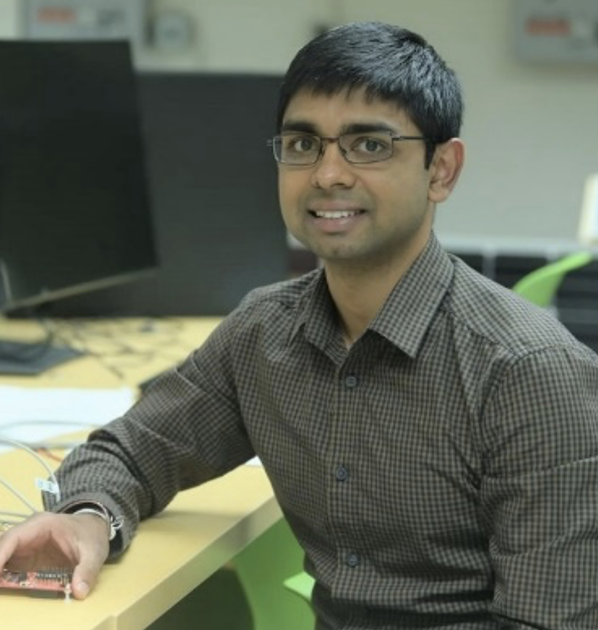 Youngstown State University has joined a dozen other universities in Ohio, Michigan and Indiana to collaborate on advancing the United States' strengths in semiconductors and microelectronics.
"As we anticipate more semiconductor related investments in the Midwest area, this network will benefit our students and the entire Mahoning Valley," said Vamsi Borra, YSU assistant professor of Electrical and Computer Engineering and Material Science and Engineering.
"YSU being part of this network gives us an edge for any potential opportunities."
The Midwest Regional Semiconductor and Microelectronics Network will leverage existing research and curricular/experiential learning programs to increase innovation in semiconductor and microelectronics, including supply chain ecosystems, Borra said.
Other members of the Network are Ohio State University, Purdue University, University of Michigan, University of Notre Dame, Michigan State University, University of Cincinnati, Case Western Reserve University, Columbus State Community College, Lorain County Community College, Sinclair Community College, University of Dayton and Wright State University.
YSU's membership in the Network comes in the wake of last week's announcement that YSU and Hon Hai Technology Group ("Foxconn") intend to establish a partnership to design and launch a national electric vehicle workforce training and innovation center. The center will help build and scale a sustainable workforce for the emerging EV industry across the nation.
"Our membership in this Network is yet another indicator of YSU's commitment to ensuring our region's leading role in developing the trained, talented workforce needed for 21st century manufacturing," YSU President Jim Tressel said.
The Network was also formed in anticipation of Intel Corporation's $20 billion computer chip facility under construction outside Columbus, a project that will generate 7,000 construction jobs and 3,000 long-term positions in manufacturing and engineering. At the September groundbreaking, Intel also announced $17.7 million over the next three years to help develop semiconductor-focused education and workforce programs.
Among the initial activities of the Network: develop an information-sharing platform to make it easier to identify expertise, equipment, facilities and curricular programs of interest to facilitate joint programming, research and outreach activities across the Network; encourage collaborations and promote workshops to pursue funding for needs across the semiconductor and microelectronics ecosystems; and develop pilot programs to connect existing research, facilities and curricular/training to address regional needs and opportunities.