YSU Annual Tax Update Nov. 18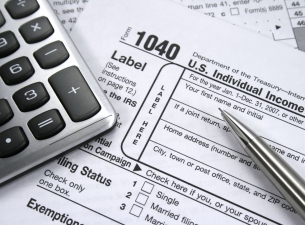 Registration is open for the YSU Annual Tax Update sponsored by the Williamson College of Business Administration at Youngstown State University. This year's update will be held both in-person on campus and online, Friday, Nov. 18, 8:30 a.m. to 4:30 p.m.
The event is approved by the AICPA for eight hours of CPE education for Ohio and Pennsylvania. The registration fee is $225. To register, visit ysu.edu/accountingseminars.
The one-day course is a comprehensive presentation of what's new and what has changed in the federal individual income tax arena. It provides attendees guidance on the latest tax legislation, court decisions and IRS pronouncements. Individuals will gain practical insights and valuable tax-saving strategies from an AICPA seasoned tax professional who knows what the new laws, rules, and court rulings can mean for real-world taxpayers. The seminar is designed for practicing accountants, enrolled agents and tax preparers who want to stay current and knowledgeable on tax regulations and laws.
Presenter, Dennis Riley, CPA, MBA, has more than 30 years of experience in accounting, consulting, tax preparation, and government representation. He specializes in the tax and business needs of individuals, families, and entrepreneurial small businesses. The AICPA's Vision Project identified him as an early adopter of new technology and new integrations of accounting and consulting information. He is a frequent lecturer on topics related to for-profit taxation, estates and trusts, business law for accountants, and other related topics.
Riley's experience includes a range of services including negotiations with federal and state government tax authorities, offers in compromise, closing agreements, strategic business plans, litigation support, record reconstruction, business formation and dissolution, problem solving, and tax preparation. He has resolved multiple-year filing issues, organization issues, and business transition problems.
The Williamson College of Business Administration will continue to create accounting continuing education seminars for 2022-23 as a part of a strategic initiative to bring high quality, in-demand professional development and continuing education programming to the region. There is still time to also register for the YSU Accounting & Auditing Update held on Friday, December 9, 2022. Visit ysu.edu/accountingseminars to sign up.