YSU Enactus students excel at national contest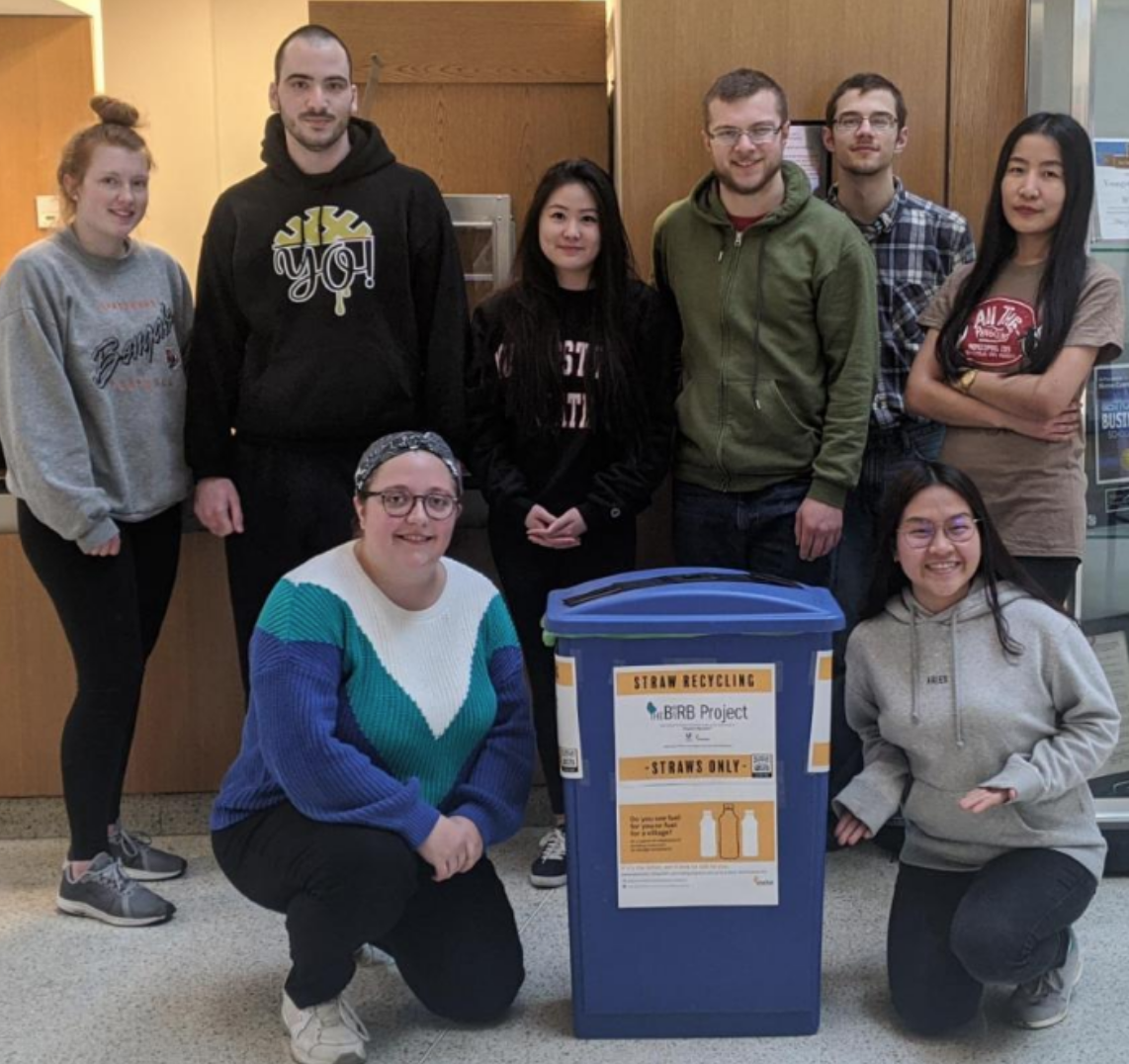 A team of three students in the Williamson College of Business Administration at Youngstown State University placed second in the national Enactus United States National Exposition.
Hallie McCaskill, My Le, and Lukas Shellhammer took part in the Early Stage competition against 23 other teams. It is the first time YSU Enactus participated in the event.
Enactus, which stands for Entrepreneurial, Action, Us, is the world's largest experiential learning organizations dedicated to developing the next generation of entrepreneurial leaders and social innovators. Enactus has more than 72,000 members at 1,730 universities in 36 countries and contacts with more than 550 corporate, organization and individual partners.
Due to the coronavirus, the competition was hosted online. Students prepared a seven-minute video of their project and then attended an eight-minute question and answer session.
Enactus students showcased the collective impact of their community outreach efforts and were evaluated by Enactus alumni and CEOs of various Fortune 500 companies serving as judges who ranked them on how successful they were at using business concepts to improve the quality of life and standard of living for those in need. The project also met one or more of the United Nations 17 sustainable development goals which was required for the competition.
McCaskill, Le, Shellhammer, Claudia Chew and Abigail Coffen also placed second out of 10 Enactus teams nationwide in the Unilever Bright Future Grant Competition, earning $1,500 and then an additional $5,000 toward the BiRB (Bring it Right Back) project.
The Unilever Bright Future Project Accelerator mobilizes Enactus United States teams to implement innovative projects that apply market-based solutions to reducing plastic waste from manufacturing, consumption, and office waste, as well as reduce and reuse packaging through the development of reusable, recyclable or compostable plastic packaging.
Enactus YSU students prepared for both competitions, starting in the fall semester of 2019, by creating a project from scratch and beginning implementation of the project through the gALPHA program hosted by the Youngstown Business Incubator.
During that process, Shellhammer, Enactus YSU vice president, came up with the idea for the BiRB project where Enactus YSU would take plastic wastes not able to be recycled by large recycling plants, and recycle them into 3D printing filament to sell to local companies in the industry, as Youngstown is one of the main additive manufacturing industry hubs of the world.
Enactus YSU then partnered with 12 restaurant locations around Youngstown to collect their plastic waste, starting with straws, to begin creating their product. Business and engineering students collaborated to find a way to recycle these unrecyclable plastics and build a system that could convert them into the filament.
The project was temporarily shifted to using all resources to print face shields and ear savers for nurses on the frontline of the COVID-19 pandemic. In the coming year, the team will be focusing on how to mass produce their product, employing underprivileged individuals in their community, hosting river clean-up events and providing education about the importance of recycling.
Students who participated in the project but were not a part of the competition teams include:
Patrick Bonnette, Richard Bonnette, Alexander Bowser, Aastha Gurung, Serene Koirala, Trang Nguyen, Emily Phillips, Aniket Singh and Richard Troisi.