Students brighten up popular alleyway in downtown Warren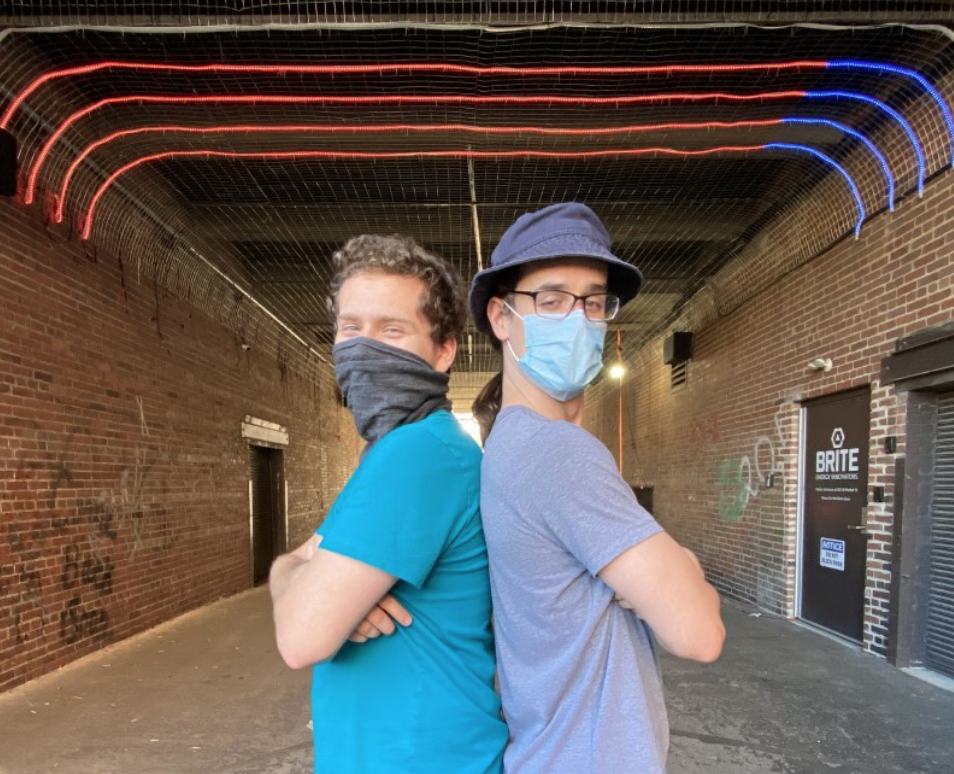 Two Youngstown State University students are designing and installing a 70-foot-long canopy of 26,000-LED lights to brighten up a popular alleyway in downtown Warren.
John Galvin, a senior Information Technology major from Howland, and Andy Boyer, a Computer Digital Electrical Engineering major from Mantua, Ohio, are founder and co-founder of Chromaticity, a lighting and technology company started in 2018.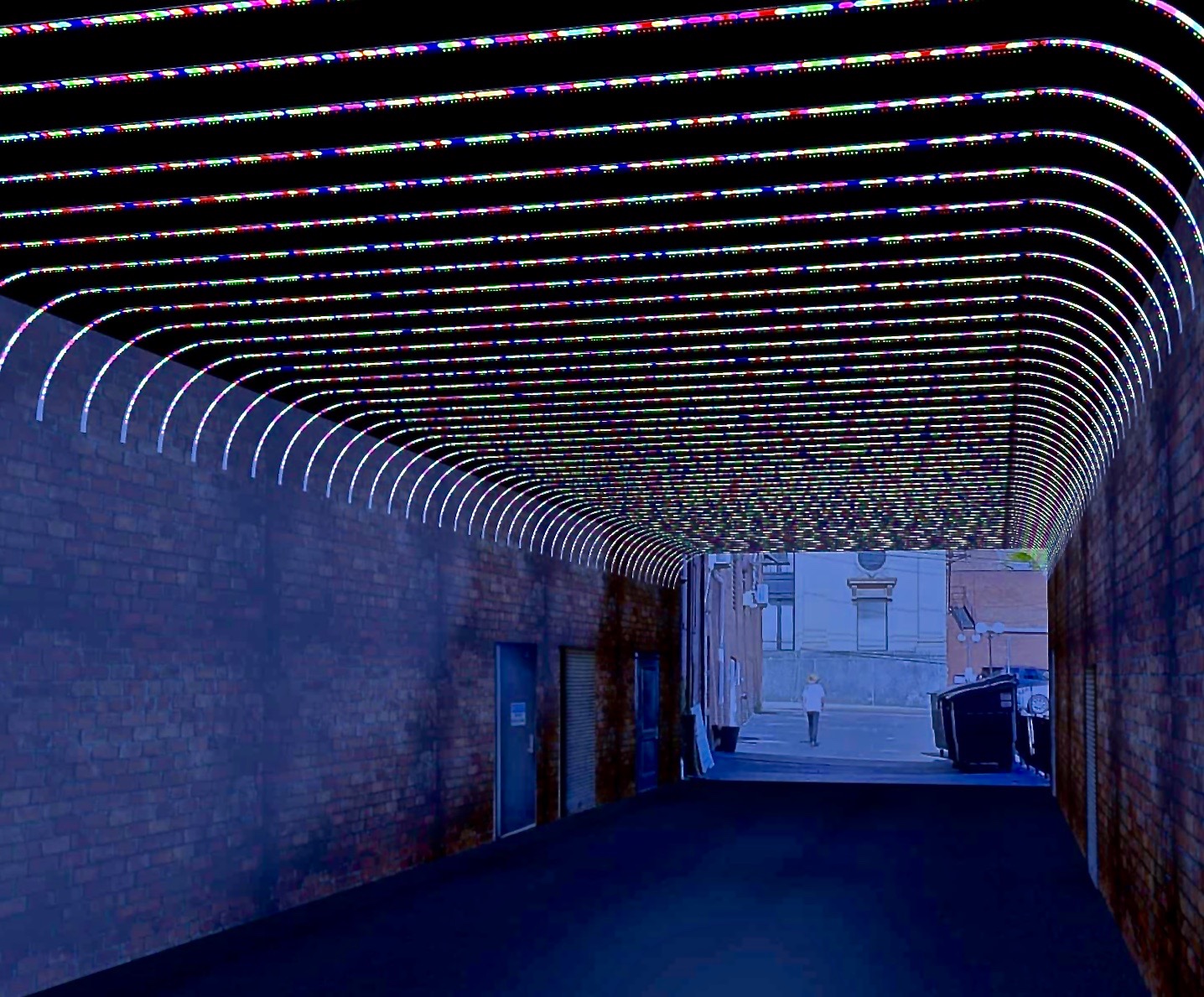 The company was contracted by BRITE Energy Innovators for a project on David Grohl Alley, a small street just a block off Warren's Courthouse Square. The alley is named after rock star and Warren native David Grohl, founder of the Foo Fighters and former drummer of Nirvana.
In addition to the lights, the project includes a four-speaker system synced to the LEDs. Galvin and Boyer, who met in a calculus class at YSU, have been working on the installation throughout the summer and hope to finish the project by this coming weekend, Sept. 19 and 20.
Chromaticity started when the Canfield High School marching band was looking for someone to outfit their drumline with wirelessly controlled lights. Galvin engineered, designed and installed the wireless lighting system for the drums, and it was a hit, Boyer said. Along with large scale wireless lighting systems, Chromaticity has branched out into smaller scale home installs. Boyer said Galvin has always had a passion for lighting and wants to eventually expand into concert lighting and sound.