"Rights of Nature" advocate gives Dr. Ray lecture Nov. 17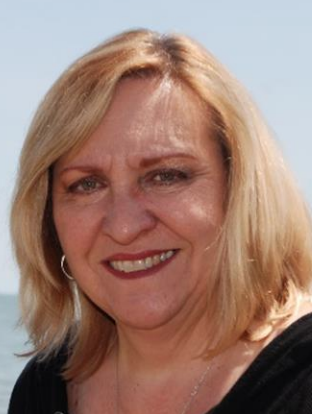 Tish O'Dell, a long-time community activist and a founding member of the Ohio Community Rights Network, is the next speaker in the Dr. Ray Energy and Environment Speaker Series, 7 p.m. Wednesday, Nov. 17, in Room B100 of Cushwa Hall on the Youngstown State University campus. 
Pre-registration is required to join as a webinar. 
The lecture series is in memory of Ray Beiersdorfer, YSU Distinguished Professor of Geology and commonly known as Dr. Ray on campus. He started the free lecture series in 2013 and died in October 2018 following a heart attack on campus.
For the past 10 years, O'Dell has been involved in community rights and Rights of Nature work starting in her own community of Broadview Heights, Ohio, which led to the adoption of Ohio's first Home Rule charter amendment creating a Community Bill of Rights banning fracking and recognizing Rights of Nature. She has worked with dozens of Ohio communities on anti-fracking, anti-pipeline, right to a livable climate, fair and free elections and water privatization issues. 
Today, O'Dell works with communities nationwide and internationally and most recently assisted in Toledo's effort to pass the historic Lake Erie Bill of Rights, the first law on United States settler colonial land to recognize the rights of a specific ecosystem. O'Dell is a lecturer at the Community Environmental Legal Defense Fund Democracy School, founding member and current board member of the Ohio Community Rights Network and has been featured in the documentaries We the People 2.0 and the Invisible Hand. She has also appeared in a segment of The Daily Show and had articles published in the Ecologist and Mother Jones.