Live "heavy weirdness" concert launches Ward Beecher Planetarium's new season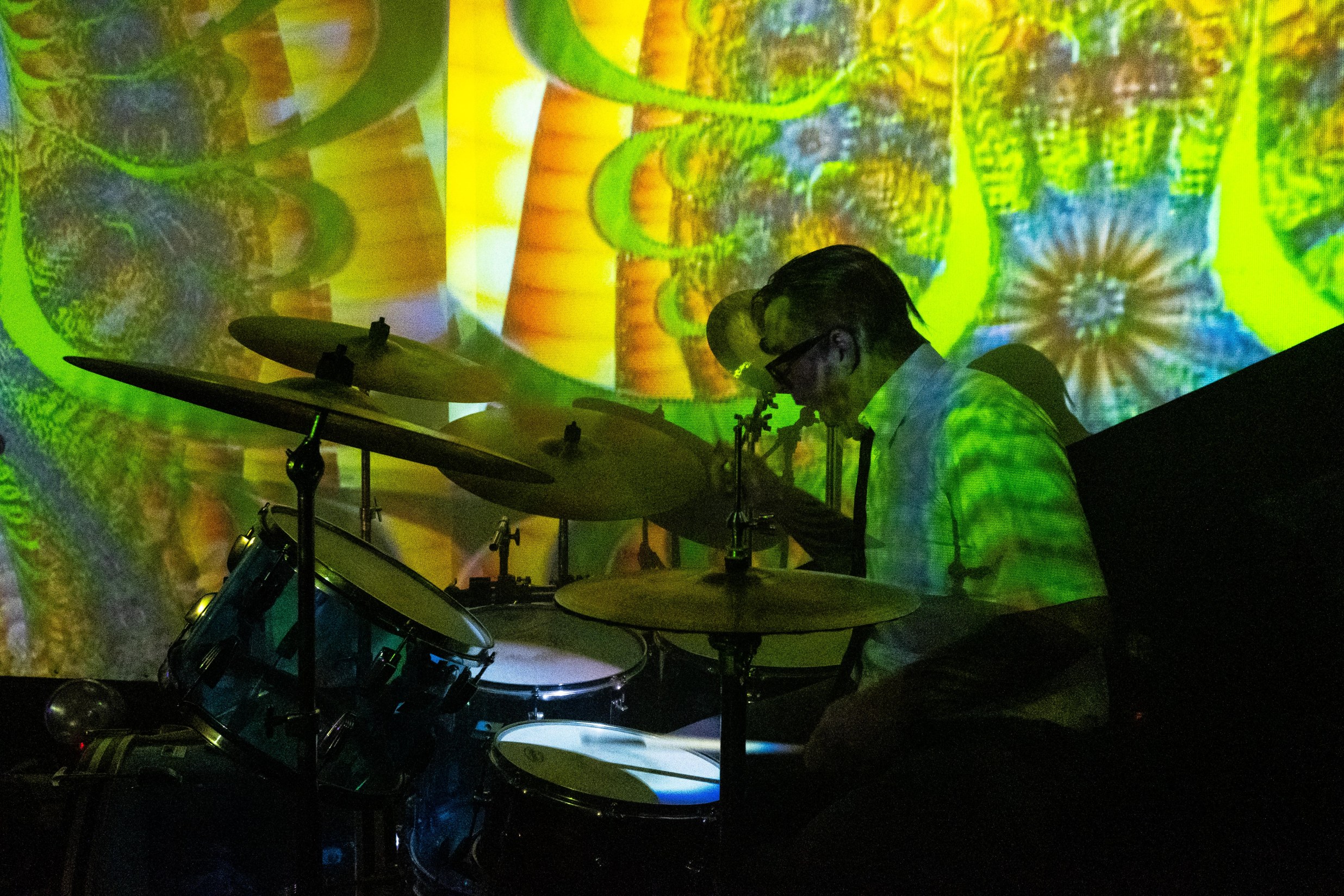 The Ward Beecher Planetarium at Youngstown State University kicks off the 2019-20 season this weekend with a live concert featuring the "heavy weirdness" of local band MoonStation Burning and special effects/lighting on the planetarium's dome.
The concert launches a planetarium season that includes nearly 20 shows and special events, highlighted by presentations featuring Big Bird, Santa Claus, Harry Potter, Mars, rock 'n roll and thousands of stars, stars, stars.
All events are free and open to the public.
The opening weekend live show is scheduled for 8 p.m. Friday and Saturday, Sept. 13 and 14, and 2 p.m. Saturday, Sept. 14. MoonStation Burning performs Transmission to special effects from Sky-Skan Definiti Theater System and ChromaCove Lighting.
A description of MoonStation Burning on its website begins: "We rely on instinct. Musical engagement. Sonic correspondence. The exchange of ideas and the distortion of those ideas in order to create an entirely new idea." And it concludes, "It's a long trip that we are on. Tabs, caps and light; sound, smoke and fury; whatever the vehicle, get in, we're going…"
The season also includes the continuation of the Ward Beecher Planetarium Lecture Series, featuring astronomers giving live presentations on the latest findings on a wide variety of topics.
For the full season of shows and other events, visit http://www.wbplanetarium.org/programs.
Last season, the planetarium hosted 11,088 visitors at public shows and an additional 8,152 elementary school students from school trips, for a total attendance of nearly 20,000 visitors. The planetarium, which also hosts YSU Astronomy classes, opened in March 1967 on the YSU campus thanks to a $1.6 million donation from Youngstown industrialist and philanthropist Ward Beecher.