Fun, laughter and learning: Business students study in Japan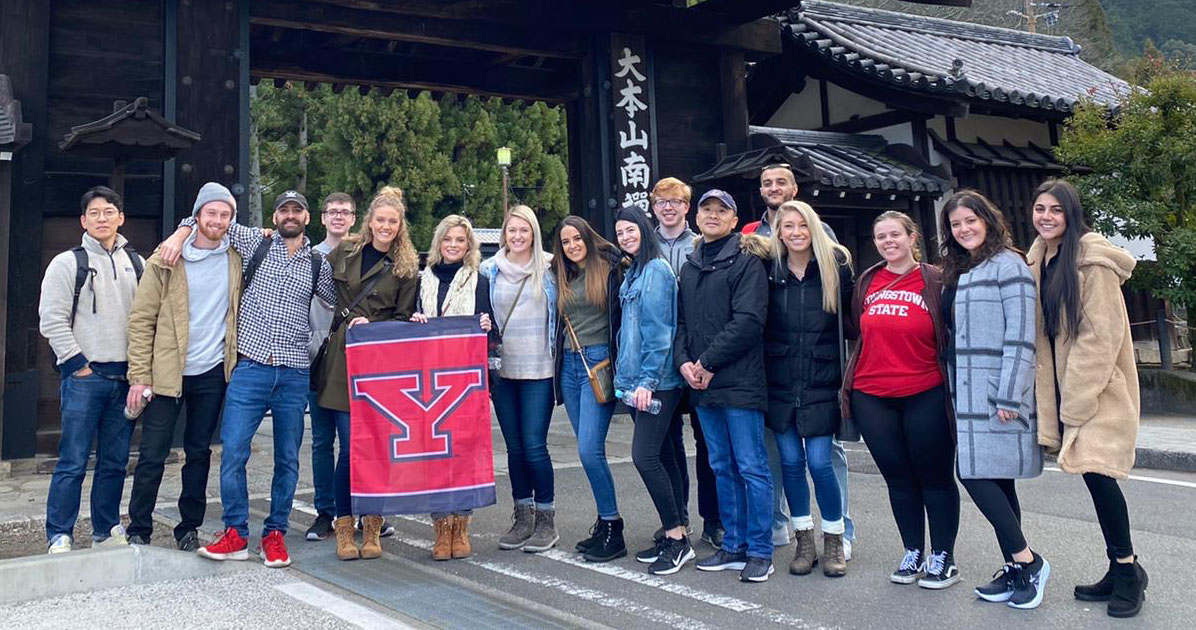 Fifteen students in the Williamson College of Business Administration at Youngstown State University traveled to Japan earlier this year as part of the college's Global Learning Experience program.
"I can't even describe this experience," said Jessica Hood, senior Marketing major. "It was filled with fun, laughter and memories all while learning business overseas. If I could go again, I wouldn't even think twice about it. Japan now has a place in my heart."
The 10day trip in January introduced YSU students to Japanese cultures, international businesses and explored resources available to startups in the global marketplace. Students attended meetings with executives of Japanese and American companies, including Morgan Stanley, Tokyo Stock Exchange, Abbott, Omron and Havas Japan. Students also met with trade officials from the U.S. Consulate in Osaka and visited the Entrepreneurial Museum of Challenge and Innovation. Tours of well-known landmarks in and around Kyoto, Osaka and Tokyo, as well as cultural activities were also part of the trip that counts as an upper-division elective course.
Faculty leaders were Peter Chen, associate professor of Finance, and Doori Song, associate professor of Marketing.
Prior to embarking on the trip, students attended a discussion session with Paul Sracic, professor and chair of YSU's Political Science department, who has worked extensively in Japan as a Fulbright Scholar.
WCBA is offering three Global Learning Experiences this academic year. In addition to Japan, students travel to Prague, Czech Republic, in March, and Rome and Florence, Italy, in May.
Students on the trip were: Anthony Adams, Jessica Bagdassarian, Joseph Bonarigo, Sarah Burger, Alexandria Coppola, Zoe DiDomenico, Kelli Dougherty, Matthew Filipovich, Jessica Hood, Sara Joseph, Jeremy Keillor, Autumn Kirila, Kyle Kirila, Skylar Knepp and Rasmi Musa.