Faculty design could help in coronavirus fight
Device now being reviewed by National Institutes of Health
A team of Youngstown State University faculty, working with physicians, nurses and respiratory therapists at Mercy Health Youngstown, have designed a filtration cartridge that could help address the shortage of personal protection equipment in the ongoing fight against the coronavirus.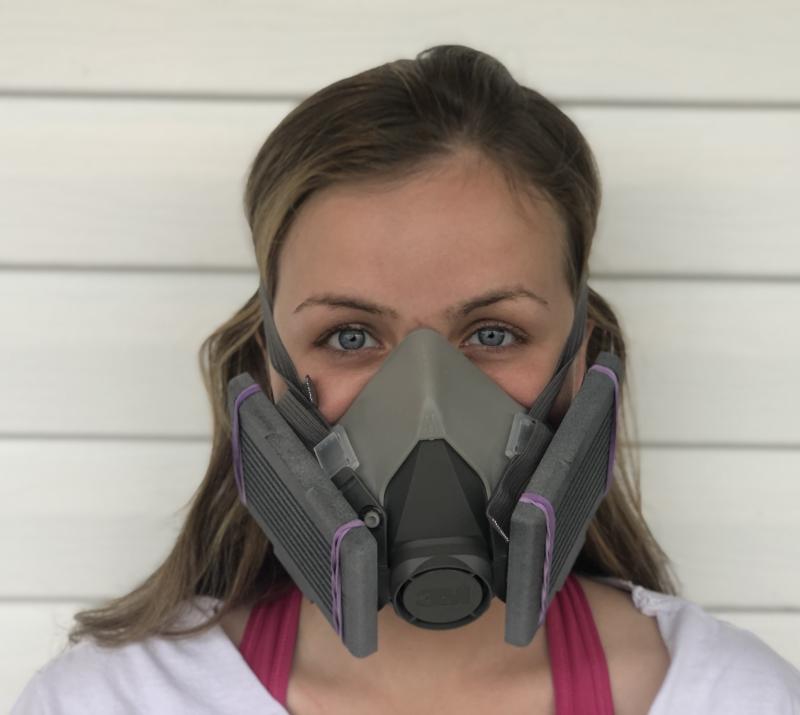 The 3D-printed device, under review by the National Institutes of Health's Print Exchange, creates a reusable, adaptable filter cartridge that can be attached to commercially available protective masks used in healthcare settings.
"The project addresses the need by doctors, nurses and other frontline medical providers for a readily-available substitute for N95 face masks during the pandemic," said Darrell Wallace, YSU professor and program coordinator for Manufacturing Engineering.
"The principal advantage of this approach is leveraging existing and available materials to build low-to-medium volumes with 3D printing and then scale to large quantities with a design readily-promoted to traditional injection molding."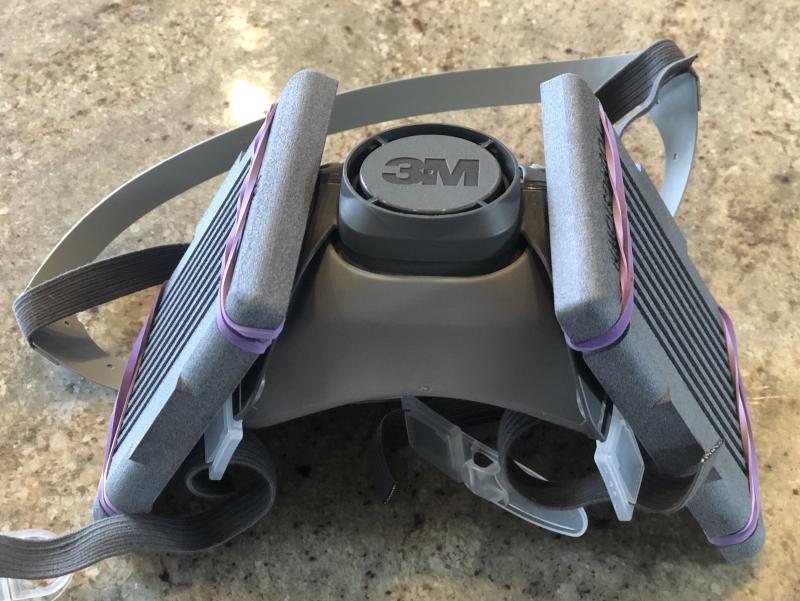 Wallace teamed with Brian Vuksanovich, YSU associate professor of Mechanical Engineering Technology, to design the device and last week submitted it for NIH review by way of a new COVID-19 innovation portal developed by America Makes, the national accelerator for additive manufacturing and 3D printing headquartered in Youngstown.
Other YSU faculty involved include Eric MacDonald, the Friedman Chair for Manufacturing; Jason Walker, assistant professor of Mechanical and Industrial Engineering; John Martin, associate professor of Engineering Technology; Pedro Cortes, associate professor of Chemical Engineering; Taci Turel, associate professor of Human Ecology; Mary Yacovone, professor of Health Professions; Joseph D'Uva, associate professor of Art; Julie Gentile, Director of Environmental, Occupational, Health, and Safety; and Diana Palardy, associate professor of World Languages and Culture.
The effort is funded in part via a $2.5 million endowment established four years ago in YSU's College of Science, Technology, Engineering and Mathematics by Morris and Phyllis Friedman. The endowment created the Friedman Chair in Manufacturing. "Our faculty continue to innovate, develop and test potential solutions," said Mike Hripko, YSU associate vice president for External Affairs, Government Relations and Economic Development."In this situation, YSU's faculty really excels as a solution innovator, policy advisor and consulting partner."
YSU is considered one of the nation's top universities for additive manufacturing research and instruction, boasting some of the nation's top AM researchers involved in multi-million dollar projects with various federal agencies and partnerships around the world.
"We have seen so much innovation throughout the additive manufacturing industry related to the COVID-19 pandemic," said John Wilczynski, executive director of America Makes. "The question we've repeatedly been asked is, 'Are these products safe and reliable in a health care setting?' The design portion of the (portal) seeks to put clarity around that question for both manufacturers and providers. We believe it is a critical part to allowing the additive industry to effectively meet the needs of front line health care workers."
America Makes is serving as the central national clearinghouse for additively manufactured design and manufacturing, information about the needs of the health care community, collecting designs from innovators and determining the capabilities of the additive manufacturing community to manufacture such designs. Products, like the one designed by the YSU team, are funneled to the NIH, the Food and Drug Administration and the Veterans Administration for fast track review.