Arts groups form The Cultural Alliance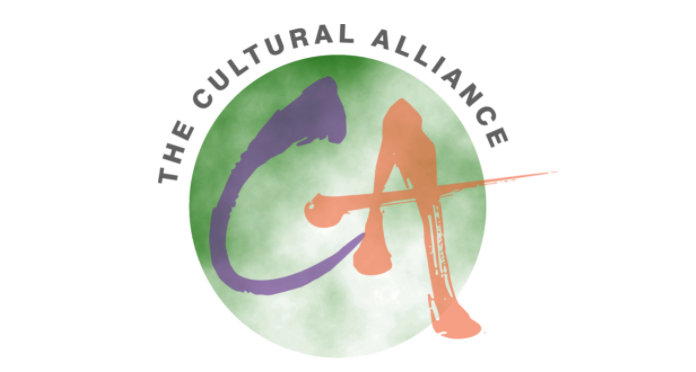 Leaders of the most influential arts and cultural organizations across the Mahoning and Shenango valleys announced today the formation of The Cultural Alliance, a new coalition aimed at advancing arts and culture in Eastern Ohio and Western Pennsylvania.
"The Eastern Ohio and Western Pennsylvania regions boast a proud history of a strong and vibrant arts and culture environment," said Dr. Chester Amedia Jr., Alliance president. "The Alliance seeks to build upon that history, bringing together all parts of the arts and culture community to further amplify the important role that diverse arts and cultural activities play in the continued vibrancy of our region."
The founding members of the Alliance include Ballet Western Reserve, the Butler Institute of American Art, JAC Management Group (including Covelli Centre, WD Packard Music Hall, Youngstown Foundation Amphitheatre), Youngstown Playhouse and Youngstown State University (including the Cliffe College of Creative Arts, Dana School of Music, Department of Visual and Dramatic Arts, McDonough Museum of Art and WYSU).

"By leveraging the power of creativity, the Cultural Alliance can help unite and invigorate our region - building relationships, fostering growth and encouraging cultural connections," YSU President Jim Tressel said.
The idea for the Alliance dates to July 2019 when YSU engaged a consultant to conduct a general assessment of the region's cultural and creative sectors. The study found that despite significant economic challenges and population decline, a strong arts and cultural heritage with world-class, historic venues has remained a central part of the region.
YSU then convened a group of arts and culture leaders to begin planning for a community arts coalition. The group conducted additional research and interviews with groups around the country to look at best practices, and in February 2021 adopted formal mission/vision statements and bylaws. In May 2021, the group earned nonprofit status from the state of Ohio and is now pursuing federal tax-exempt status.
Other officers of the Alliance are Vice President Chuck George, chief executive of Hapco and vice chair of the YSU Board of Trustees; Secretary Bonnie Burdman, a member of the board of Ballet Western Reserve; and Treasurer Ken Bigley, vice president of JAC Management Group.
"Much groundwork has been done to this point," Amedia said. "We now look forward to addressing our various goals."
Among the goals:
Promote awareness, appreciation and engagement in cultural initiatives and the arts.
Support local artists, creative small businesses and arts and culture organizations.
Amplify and promote the positive cultural brand of the region.
Work to increase public and private investments in cultural institutions and artists in the region and support policies that create a steady stream of funding for arts and culture entities
Support policies that strengthen the power of artists, cultural organizations and creative small businesses to drive workforce development and economic resilience.
Phyllis Paul, dean of the YSU College of Creative Arts, said the Alliance has already developed a website (https://theculturalalliance.org/) and secured a group event calendar. It also is in the process of developing strategies to support shared fundraising,  a common ticketing platform, public/private advocacy for cultural funding, regional economic development to support artists and arts/culture/heritage organizations, and the need for shared services to augment member back-end functions.
"We realize it takes a lot of raindrops to fill a pond," she said. "We need the skills, talents and assets of a broad spectrum of partners to integrate arts and culture into a thriving, supported part of this region."
Alliance membership is open to nonprofits, businesses, organizations and individuals who support, coordinate or facilitate cultural or artistic venues, presentations, festivals and other activities that are intended to engage the public and enrich the artistic or cultural life of the region.
For more information on The Cultural Alliance, call XCD Management Services at 330-781-6212 Ext 0.