YBI announces Vincent and Phyllis Bacon STEM Entrepreneurship Fellowship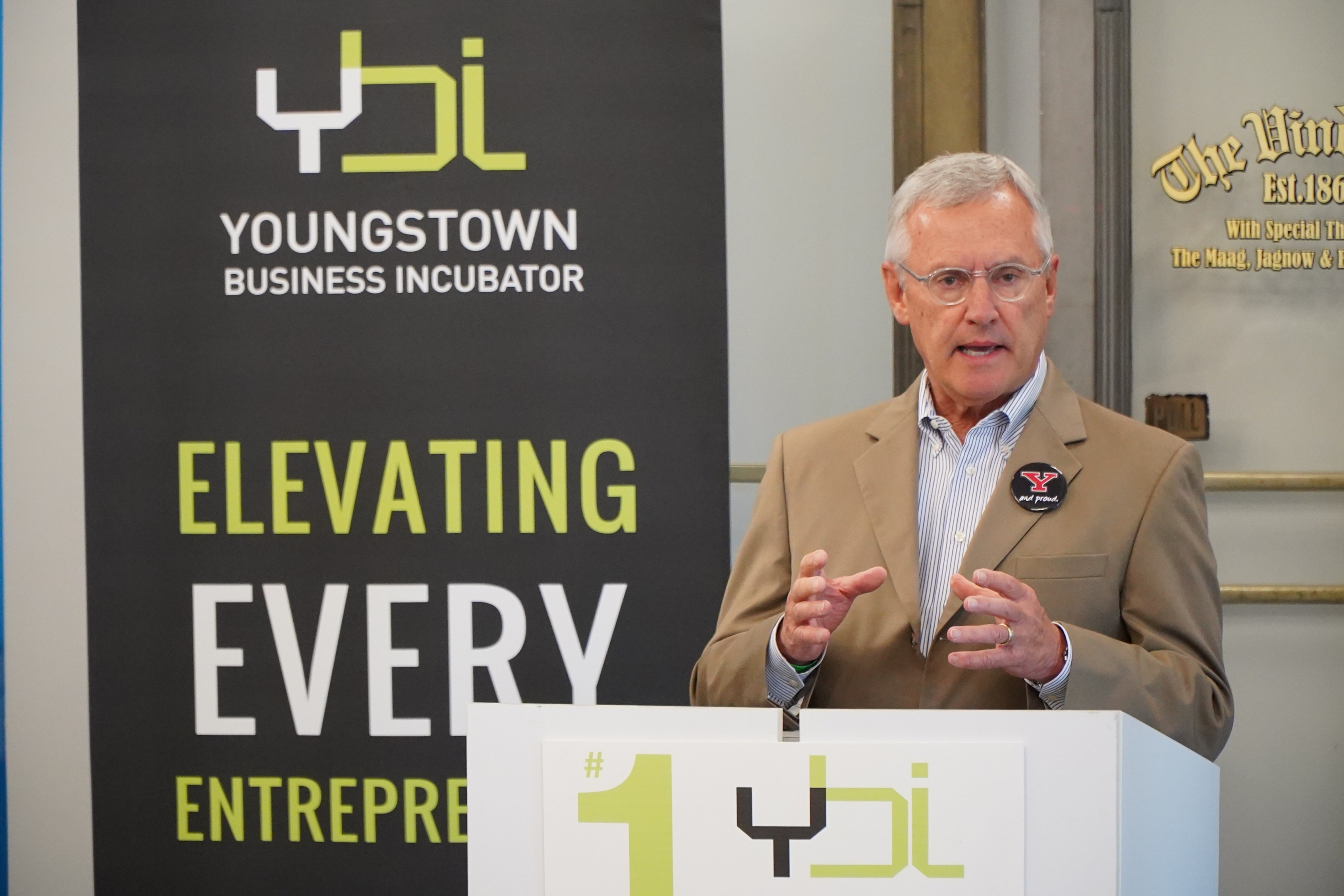 The Youngstown Business Incubator and Youngstown State University have developed a formalized fellowship program to help build interest in entrepreneurship and STEM programming, thanks to the generosity of Vince and Phyllis Bacon. 
"We hope that this program will help build the next generation of young entrepreneurs, and get our young people thinking about new products in additive manufacturing," the Bacons said in a news release from YBI. "We're excited about this program because it supports both the YBI and YSU STEM students. We hope that it will get other people thinking about how they can be involved with some of the great things that are happening in our community as a result of the YBI."

YBI will work with their portfolio companies to identify specific projects for the interns to work on
each semester. Additionally, the interns would also work on YBI-related projects and sit in
meetings with their entrepreneurship team. Students are eligible to work for as many as three
semesters. For undergraduate students, juniors and seniors are preferred. YSU and Eastern Gateway Community College students are eligible.

"We are pleased to continue our strong relationship with YBI through this new internship program," YSU President Jim Tressel said. "Our graduates have been a key component of YBI's great success, and we look forward to these additional opportunities for our students and the university." 

Barb Ewing, YBI's chief executive, expressed gratitude towards the Bacon Family for their generosity and wanting to be a part of expanding opportunities for local students.
"We are always looking forward to discovering new connections and ways to impact our startups and local students," Ewing said. "The importance of this relationship could potentially impact the retention of college students within the STEM field and give students a broad exposure to entrepreneurship."
YBI is an Ohio-based technology incubator with a mission to facilitate the creation of high-value businesses through collaborative partnerships that promote innovative technologies and long-term sustainable employment opportunities. The YBI focuses heavily on information technology, advanced manufacturing, and women, youth and minority-owned enterprises by providing comprehensive, high-quality entrepreneurial services, such as facilities, industry resources and equipment, entrepreneurial counseling, and networking opportunities. As part of the JumpStart Entrepreneurial Network, the YBI services software and advanced manufacturing businesses across 21 counties in northeast Ohio. For
more information onYBI, call 330-746-5003 or visit www.ybi.org.