Animal rights pioneer, Princeton prof gives Shipka Lecture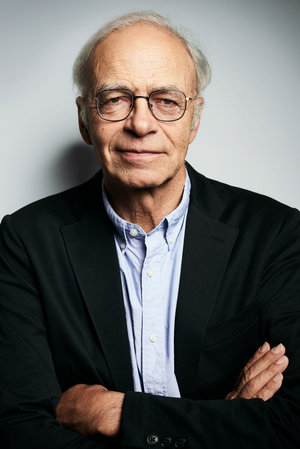 Peter Singer, considered to be one of the world's most influential contemporary philosophers and often credited with starting the modern animal rights movement, lectures 12:30 p.m. Thursday, Nov. 14, as part of the Dr. Thomas and Albert Shipka Speaker Series at Youngstown State University.
The lecture, free and open to the public, is in St. John's Episcopal Church on Wick Avenue adjacent to the YSU campus.
Singer is Ira W. DeCamp Professor of Bioethics in the University Center for Human Values at Princeton University, in addition to the Laureate Professor in the School of Historical and Philosophical Studies at the University of Melbourne. He has written, co-authored, edited or co-edited more than 50 books, including Animal Liberation. He is the co-founder of the Australian Federation of Animal Societies, now Animals Australia, the country's largest animal organization. He also is the founder of "The Life You Can Save," an organization based on his book of the same name that aims to spread Singer's ideas about why much more must be done to improve the lives of people living in extreme poverty. View his TED talk here.
The lecture is sponsored by the YSU Department of Philosophy and Religious Studies. For more information, call 330-941-3448.