17 and counting...YSU's Beta Alpha Psi deemed superior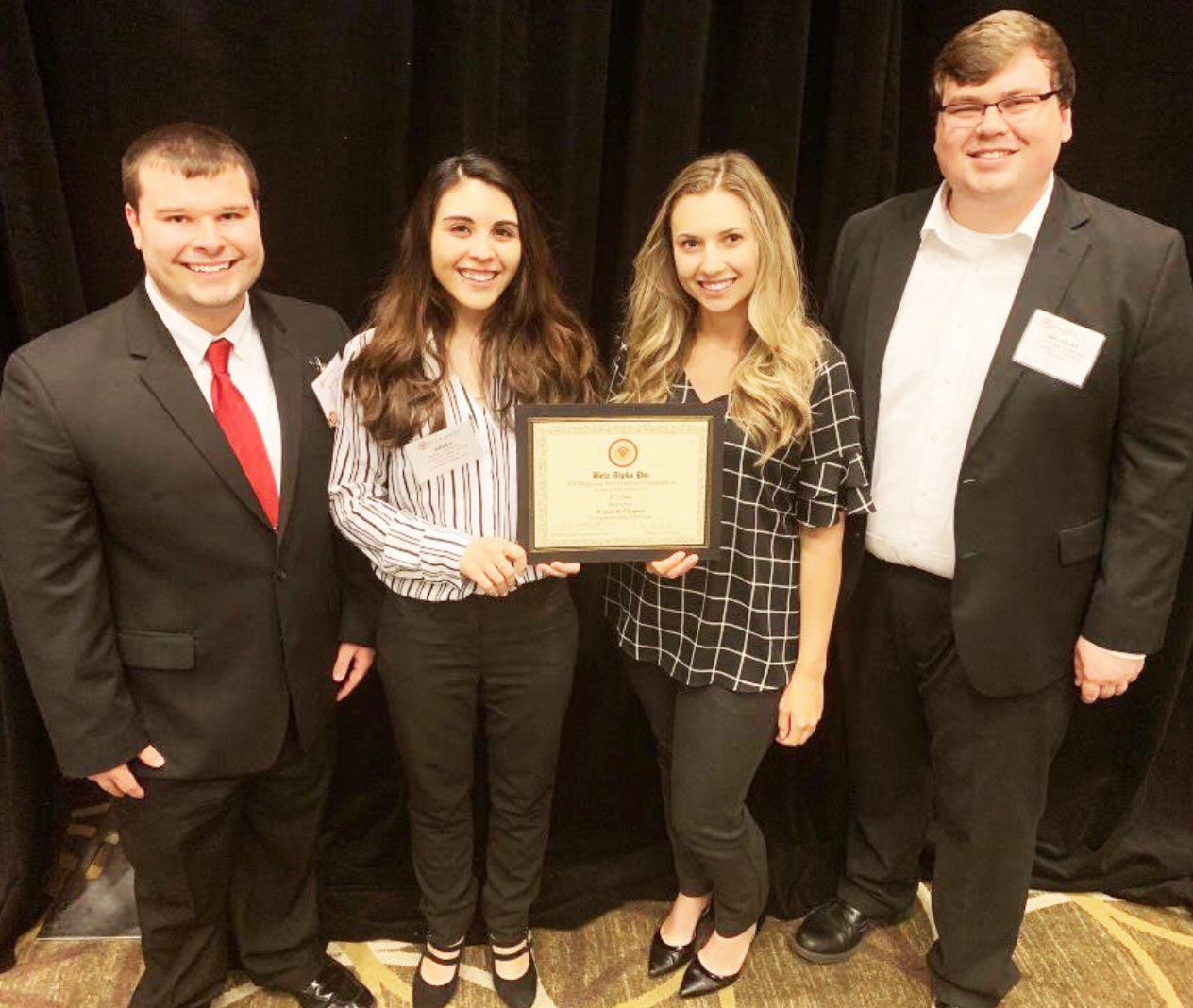 For the 17th consecutive year, the Williamson College of Business Administration's chapter of Beta Alpha Psi has earned superior status.

The recognition for the 2019-20 academic year is given to chapters that exceed the baseline requirements of BAP and have excelled in the areas of academics, professionalism, service and leadership. BAP is an international honors organization for students and professionals in the fields of accounting, finance and information systems.

During 2019-20, the College's Beta Alpha Psi chapter engaged in more than 20 events, including professional speakers, tours to companies and firms and attending and presenting at the Annual Beta Alpha Psi Conference in Chicago. Student members logged more than 200 hours of community service, including partnering with Junior Achievement to teach financial literacy to elementary school students, working with the WCBA students and alumni to provide tax preparation help to low-income households, and tutoring undergraduate students.

The YSU Beta Alpha Psi Kappa Xi chapter is advised by Raymond Shaffer, professor of Accounting, and Paulina Kassawat, assistant professor of Accounting in the Lariccia School of Accounting & Finance in the Williamson College of Business Administration at YSU.

There are approximately 300 Beta Alpha Psi chapters worldwide. BAP Chapters can only be established at AASCB accredited Colleges of Business. There are university campuses with over 300,000 members initiated since Beta Alpha Psi's formation in 1919. Throughout the years, the organization has encouraged and recognized scholastic and professional excellence in the field of accounting and has grown to include financial and information systems students and professionals.