Class Notes - EXTRAS
Class Notes - Extras
Responding to the war in Ukraine, leading a jazz orchestra, starting a unique clothing business and climbing to the top of the world, these alums go above and beyond to make us "Y and Proud."

"Awareness is key" in Ukraine, alumni volunteers say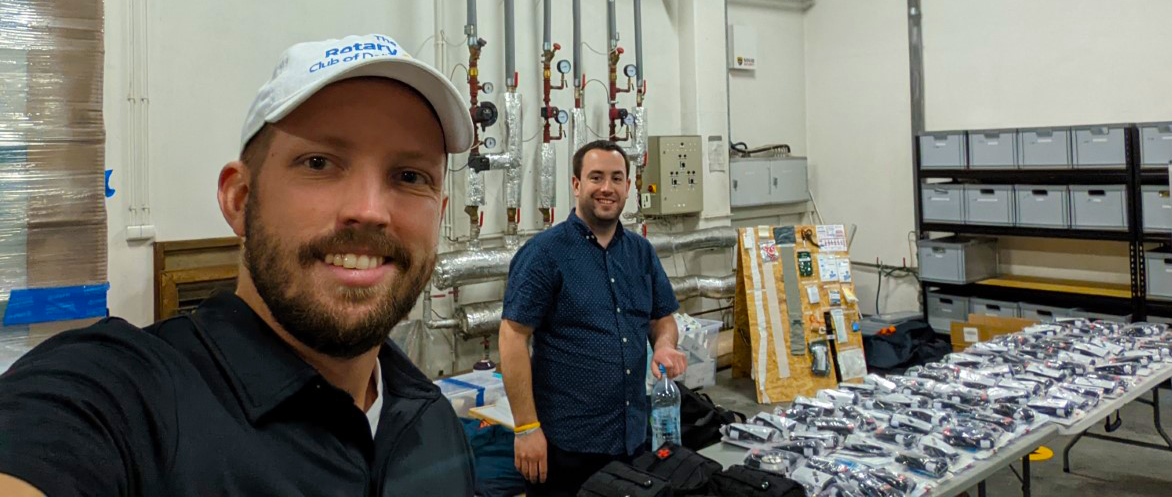 While planning a trip to Germany earlier this past Spring for the wedding of a mutual friend, YSU alumni Ryan Beil and Josh Prest decided to use some of their free time to assist with Ukrainian aid efforts. Through Operation White Stork, the two packed suitcases with first aid kits, baby formula and blankets, and flew from Frankfurt, Germany, into Krakow, Poland, in May. They delivered the kits and later met with representatives from the Slavic Mission in Europe, attended a meeting of the Rotary Club of Krakow and stopped by the museum at the factory of Oskar Schindler, who saved hundreds of Jews during the Holocaust. They also witnessed a pro-Ukrainian demonstration in the square of Old Krakow that included a little girl singing the Ukrainian national anthem. "Operation White Stork asked us to spread the word and make people aware that the war is very real and is still going on," Prest and Beil said. "One of the biggest concerns is that the war is out of sight out of mind as the world is distracted with other events. Awareness is key." Prest earned a bachelor's degree in Political Science from YSU in 2013 and is currently the Northeast Field Representative for U.S. Sen. Rob Portman. He served as president of the Rotary Club of Youngstown for the 2021-22 year. Beil earned a bachelor's degree in Business Administration from YSU in 2012 and a master's degree in Cybersecurity from Tiffin University in 2021. He currently is a senior cybersecurity examiner for the Federal Reserve Bank of Dallas. He is active in the Rotary Club of Dallas and other organizations in the DFW area. 
---
Alum takes the "Seven Summit Challenge"

Mark Smith, bachelor of Mechanical Engineering, 1984, was featured in an article in the Tribune Chronicle in Warren for his continued pursuit of the "Seven Summit Challenge" — climbing the highest peak in each of the seven continents. When the article was published in February, Smith had just returned from a climb up the 16,050-foot Mount Vinson in Antarctica. Next up on the list was Denali (Mount McKinley) in Alaska, Mount Elbrus in Russia and Mount Kilimanjaro in Tanzania. Then it'll be another attempt at the 29,032-foot Mount Everest on the China-Nepal border, a climb cut short in April 2021 when his whole group was hit with COVID-19.
---
Grad leads Robert Morris University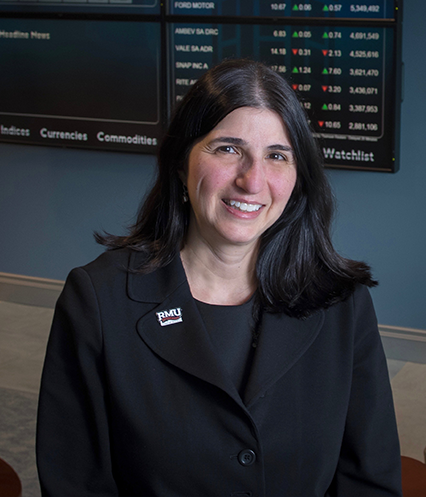 Michelle L. Patrick, bachelor of Marketing, 1989, master of Business Administration, 1991, is the new president of Robert Morris University in Pittsburgh. Patrick previously was dean of the RMU School of Business for six years. She also was dean of the College of Business and Public Management at West Chester University of Pennsylvania. She also holds a Ph.D. in marketing from Kent State University. RMU is a private university founded in 1921 with nearly 5,000 students and offering nearly 100 bachelor's, master's and doctoral programs.
---
Alum "sMASH"es way to the top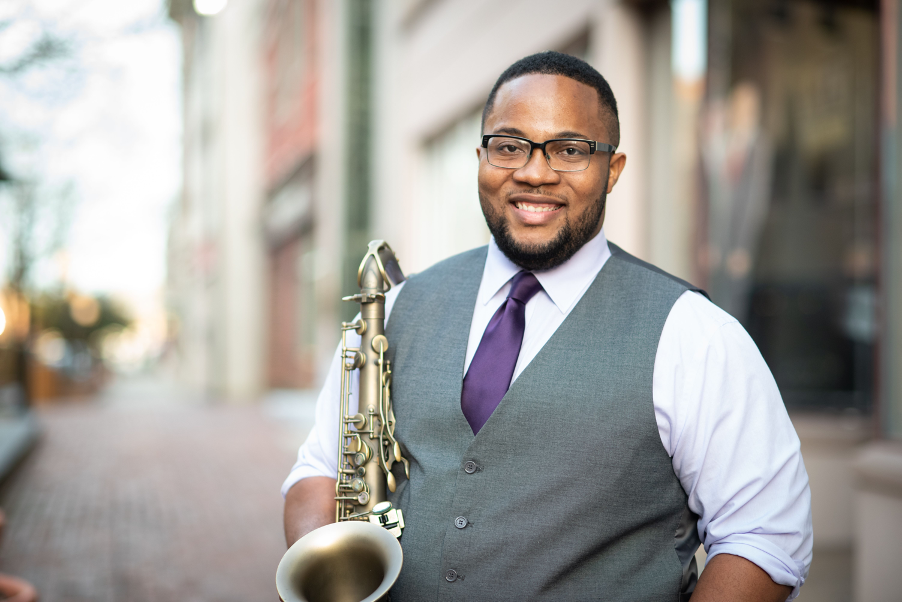 The Stephen Philip Harvey Jazz Orchestra, led by and named after a 2016 master of Music graduate and featuring several other alums from the YSU Dana School of Music, recently released a new album titled "Smash." The album includes nine comic book-inspired pieces by Harvey, who's also an adjunct professor of Music at YSU. The Orchestra celebrated the album release with a concert at Youngstown's Westside Bowl that also featured guest artist Sean Jones, a YSU alum and internationally renowned jazz trumpeter. Other YSU alums in the orchestra are Chris Coles and Chris Rudzinskas (saxophone); Kyle O'Donnell (trumpet); Sam Blakeslee, Lauren Rudzinskas, Jim Weltman and Eric Dregnee (trombone); and Alex Ayers, Vinny Vivacqua and Dustin May (rhythm). The album is available on Spotify, Apple Music and YouTube.
---
"Without art, we cease to exist"
That's the lead quote from Seoun Som, bachelor of Fine Arts, 2009, in a news release announcing his appointment as the new gallery manager of Arts of the Albemarle in Elizabeth City, N.C.
The quote is even more profound knowing Som's history.
Som's family is from Cambodia, but he was born in a refugee camp in nearby Thailand when his family fled the totalitarian regime of the Khmer Rouge and Communist leader Pol Pot. His family was in Thailand for six years, and Som was raised in Australia, before coming to the United States.
Som, who also holds a master of Fine Arts in Studio Arts, has taught college-level photography and digital illustration and has worked as a visiting lecturer at several universities, including California College of the Arts, Parsons New School, Ohio University and the University of North Carolina. His photography has been exhibited at galleries in North Carolina, New Jersey and Ohio.
---
Decorated Air Force surgeon recognized
Terri (Bump) Nutt, BS/MD, 1999, a decorated Air Force doctor whose career has taken her from Ohio, Texas and California to Kenya, Korea and Kuwait, is the recipient of the 2022 Triad Distinguished Alumni Award from Triad High School in North Lewisburg, Ohio.
Nutt attended medical school with the benefit of the U.S. Air Force Health Professions Scholarship Program and interned at Andrews AFB in Maryland. She then became an Air Force Flight Surgeon, serving at the Air Force Special Operations Command at Hurlburt Field AFB, Fla., and supporting medical missions in Kenya, Korea, Jordan, Sri Lanka, Kuwait, Bolivia, Uruguay, Poland and Ukraine. She also was a member of an Air Force/Army Medical Civil Assistance Program to Jordan in 1999.
In 2001, Nutt was accepted into the Air Force Dermatology residency program, then served as chief of Dermatology at Travis AFB, Calif. until 2007, when she left the Air Force and became a civilian dermatologist in San Antonio, Texas. She is the recipient of the Air Force Meritorious Service Medal, Air Force Achievement Medal, Air Force Commendation Medal, National Defense Medal, Air Force Outstanding Unit Award for Valor and the Global War on Terrorism Medal.
---
"Addressing challenges, making the most of opportunities."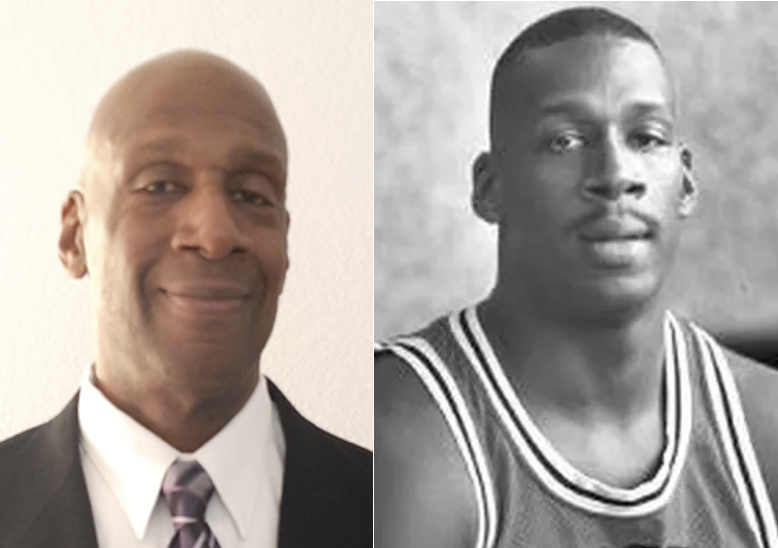 "The greatest life lessons I learned came to me while playing basketball at Youngstown State University," says Tim Jackson, bachelor of Elementary Education, 1993.
Jackson shares those lessons in a new book to assist high school athletes on their journeys to college athletics. The book is titled Understanding College Athletics Through the Eyes of College Athletes. Jackson played basketball for YSU from 1987 to 1991 and was inducted into the YSU Athletics Hall of Fame in 2006.
In an article in the Canton Repository about the new book, Jackson says his head football coach at Canton McKinley High School and Jim Tressel, YSU's head coach while Jackson was enrolled, both encouraged him to switch from the basketball to football. "Every day, Coach Tressel reminded me that I was a tight end," Jackson says.
---
"Scribble session" reignites painting passion
Kate Battle, bachelor of Fine Arts, 2005, a painter working in Milwaukee, Wis., was featured in the Daily PaintWorks newsletter. Battle says in the article that she worked as a graphic designer for 11 years after graduating from YSU before stepping back to focus on raising her daughter.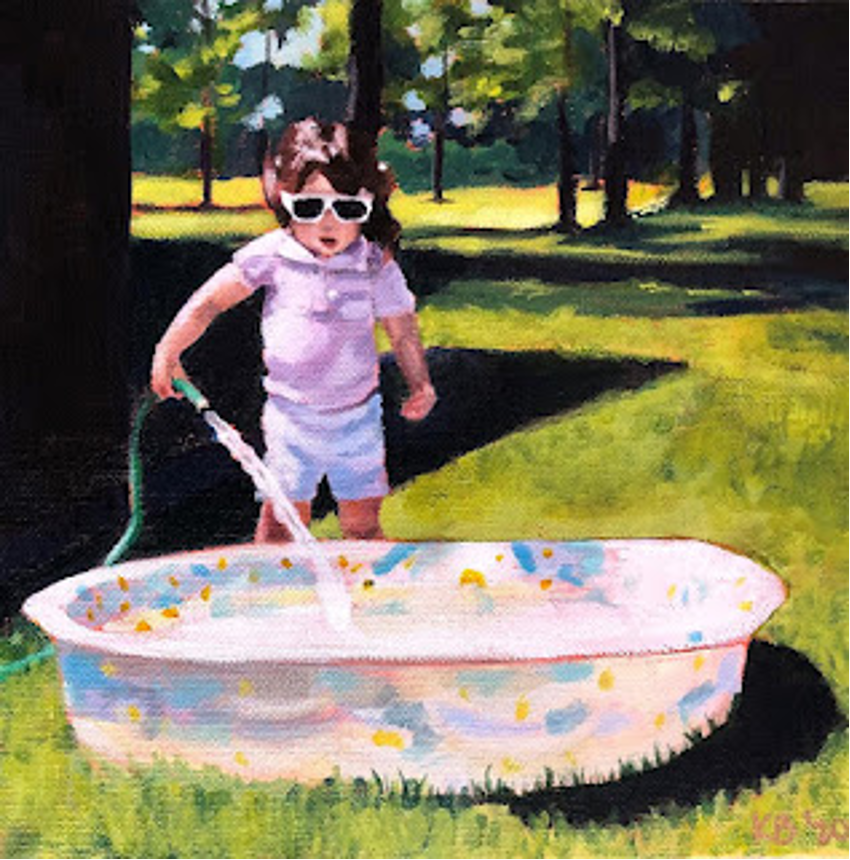 During a crayon "scribble session" with her toddler, Battle realized that she had always wanted to be a painter and picked up her paint brush again. "To me, being a successful artist means two things: If I am creating art regularly, I am taking care of my creative self, since the act of creation is an essential part of my wellbeing. Secondly, when other people find happiness in my art, I feel successful."
---
Grad earns national award of excellence
Chelsey Zoldan-Calhoun, masters of Clinical Mental Health Counseling, 2014, received the Dissertation Excellence Award from The Professional Counselor, the journal of the National Board for Certified Counselors. She received the award for her work entitled "The Contribution of Spiritual Well-Being to the Self-Efficacy, Resilience, and Burnout of Substance Use Disorder Counselors." Zoldan-Calhoun, who also holds a PhD in Counselor Education and Supervision from the University of Akron, is also an adjunct faculty member at YSU and Akron. She is a member of the Editorial Review Board of The Professional Counselor and has served on boards for the American Counseling Association, Ohio Counseling Association and Association for Humanistic Counseling. She is a previous recipient of the OCA's Graduate Student Award and the AHC's Emerging Leader Award.
---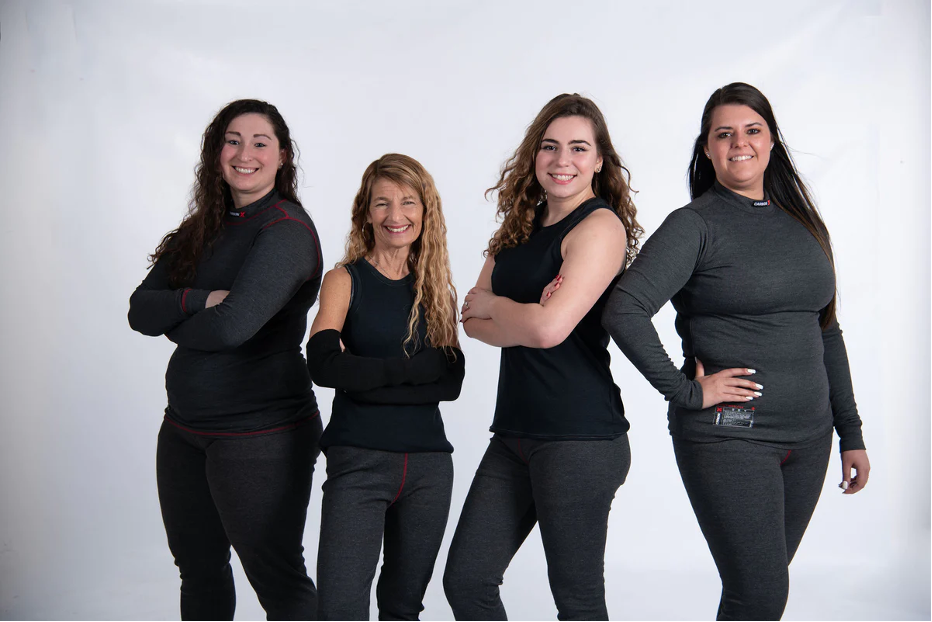 Keeping women workers safe and looking good
Parents know that their kids can sometimes lead them down all kinds of unexpected paths – just ask Kelly Franko. Franko of Cortland, Ohio, bachelor of Social Work, 1991, owned a bra boutique for 10 years but sold it in 2018 to help her son pursue a career in…drag racing.
Later that year, while mother and son attended a drag racing trade show, the discussion turned to the few options available to female drivers for flame resistant clothing. A light bulb went off in Franko's head. "I spent most of 2019 researching and developing the designs and fit to get them perfected so that women had true options and not just fabric thrown together and labeled as 'for women,'" Franko says on her webpage.
Today, Franko is the founder and president of Seraphina Safety Apparel & Mfg., serving the needs of women in motorsports and in industrial fields like petrochemicals, electrical and utility, mining, steel, fire safety, military and ballistics.
The company recently received national exposure in two fashion shows at the American Society of Safety Professionals' Safety 2022 Conference and Expo in Chicago. "Seeing women wear our products on the stage was awesome," Franko said. "It is truly inspiring to see what women are accomplishing in their careers and to know we have a part in keeping them safe on the job."
---
Taking commencement to New Jersey
A reservist with the 910th Airlift Wing stationed at Youngstown Air Reserve Station, Senior Airman Brandon Mitchell was deployed on Joint Base McGuire-Dix-Lakehurst in New Jersey in December 2021 and was unable to attend YSU Fall Commencement to receive his degree.
So, the base held its own private ceremony with leaders and workers of Task Force Liberty.
"Managing school life on deployment wasn't easy, yet doable with commitment and dedication," he said. "I worked 12-hour night shifts, five days a week. Some days I was able to hold off schoolwork until my days off, other days I had to sacrifice some sleep to meet deadlines. My professors were aware of my deployment and were able to accommodate me as much as possible."