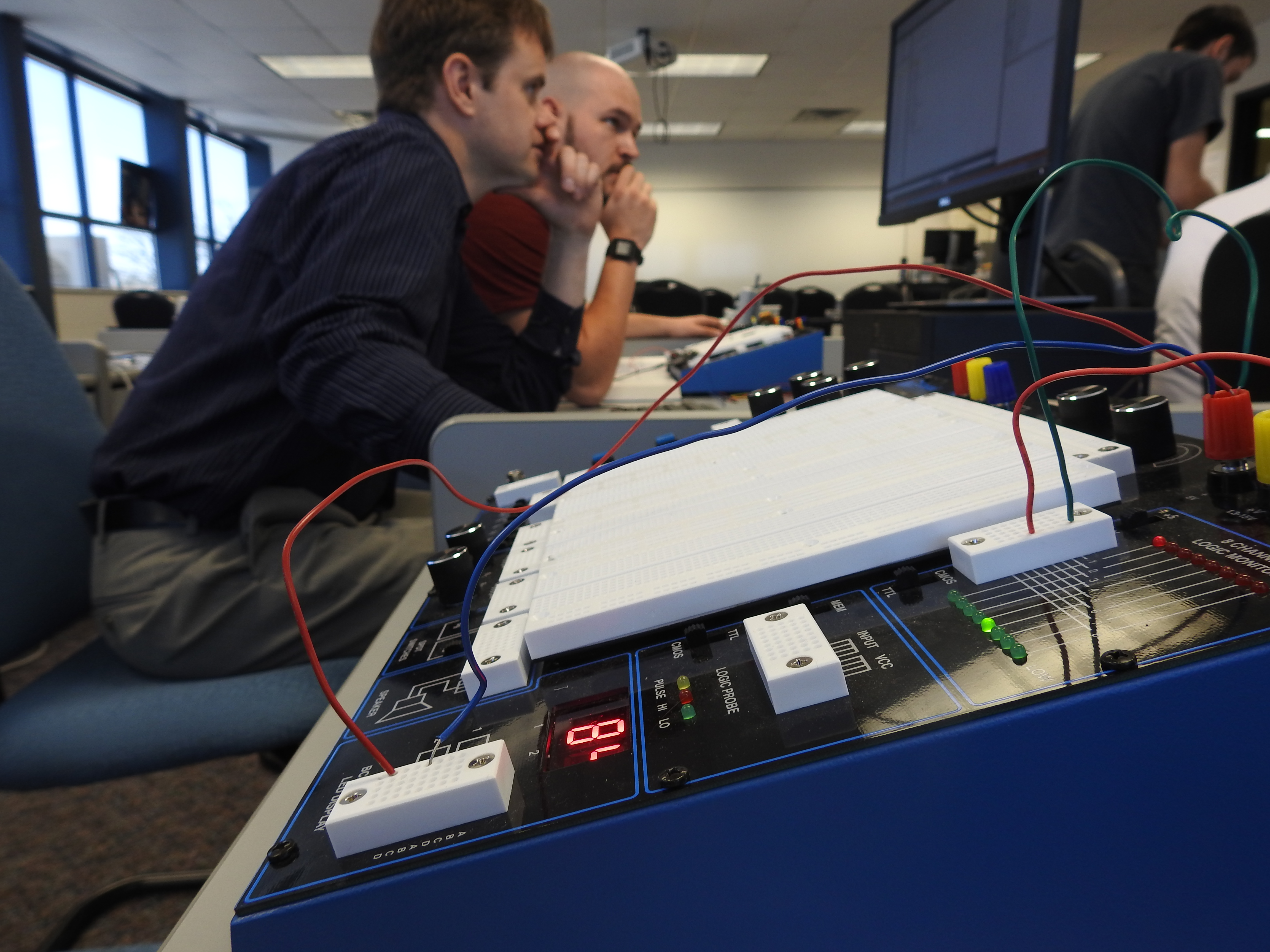 Antiquated and obsolete equipment was removed from the classroom to make way for modern equipment. The upgrade was part of a modernization strategy for courses taught in room 4270 of Moser Hall.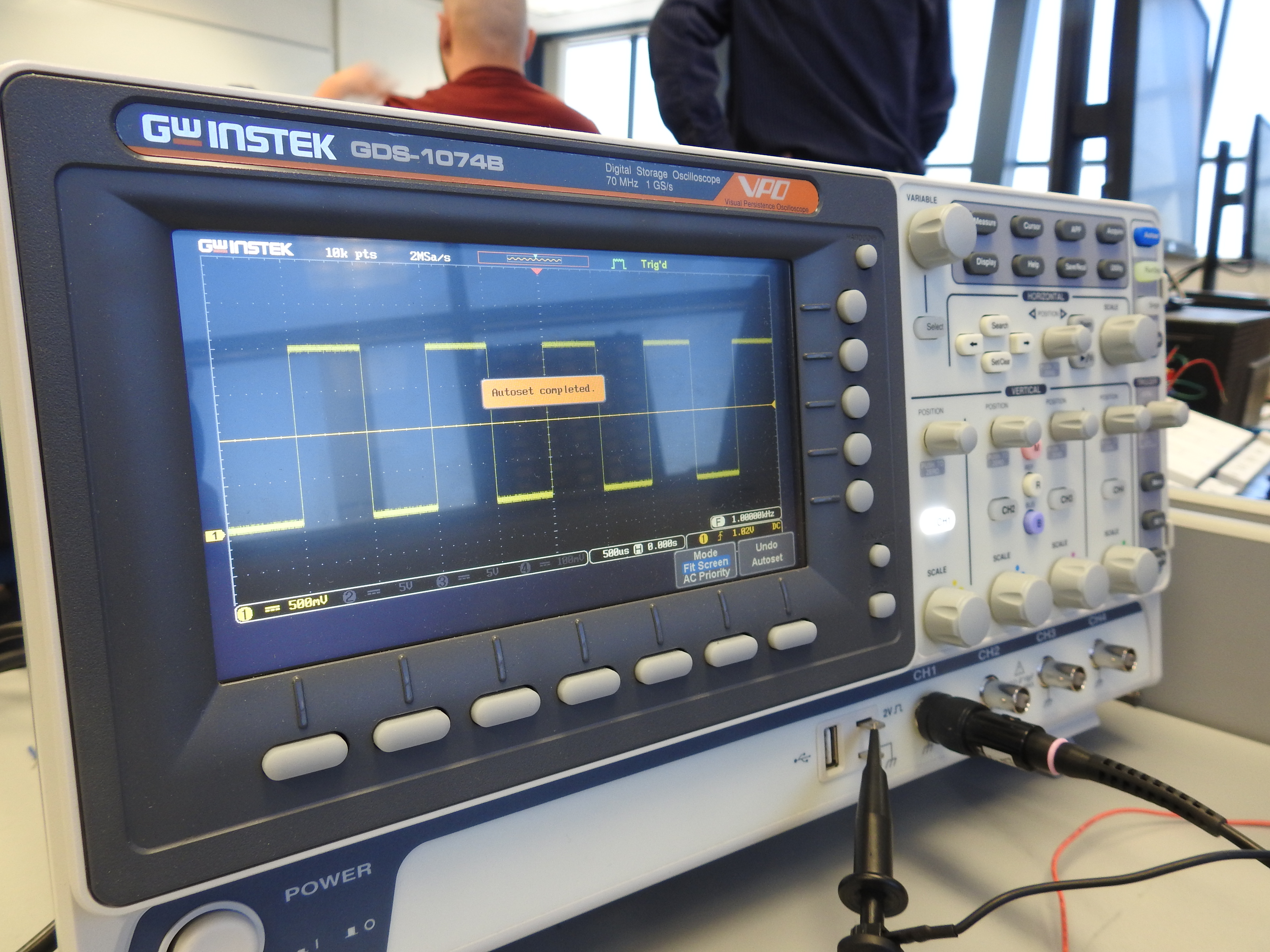 Oscilloscopes and logic design workstations were purchased for use in the Digital Systems and Logic System Design courses.
Additional network capability was added to the lab and new PCs have been installed to allow for the programming of specialized equipment including: Field Programmable Gate Arrays (FPGA), modern microcontrollers and Porgrammable Logic Controllers (PLC).
In the Logic System Design course, students learn to program the Altera DE2-115 FPGA in VHDL. The Microprocessors course was modernized so that the student will learn to program in Assembly Language on a modern ATMEL AVR MEGA micrcontroller. A new Microprocessors 2 course centering on advanced topics is being developed; the plan is to pgoram in C or Python on additional modern microcontrollers such as Raspeberry Pi or Arduino.
Additionally, the lab is used to teach a PLC course where the students use the RSLOGIX software to program a CompactLogix PLC in ladder logic. Going forward, it is the intention to develop an Automation/Advanced Manufacturing course that will utilize the modern Siemens S7-1200 PLC. The goal of the classroom is for the students to work with equipment that will better prepare them for the workplace.