Re-Placing Class: Community, Politics, Work, and Labor in a Changing World. MAY 20-23, 2020 YOUNGSTOWN STATE UNIVERSITY, YOUNGSTOWN OH
Twenty-five years ago, the academic discipline of Working-Class Studies in the US was born in Youngstown, Ohio, as a group of scholars, activists, artists, workers, and practitioners converged around common goals of celebrating the working class in its diversity and complexity, and to advocate for a politics of social justice and equity. This year the Working-Class Studies Association returns to the place the discipline began for the 2020 conference at Youngstown State University, at a time of rising social tribalism, class conflict, and politically calculated populisms. As WCSA re-convenes in a place synonymous with working-class life, we hope to explore the following:
How can Working-Class Studies offer models for understanding the ways in which myriad local and global working classes intersect, cooperate, compete or are co-opted by other interests? What is the place of class as an instrument of either division or unification, both historically and now? How do global, national, and local politics and policies exploit, ignore, or alternately, empower and enable workers? What potentials exist for solidarity amongst and within migrant, global, regional and local working classes? How is diversity within the working class essentialized, fragmented, or, alternately, harnessed and maximized for social and political agendas? How can we reposition, or "re-Place" class in our current global politics as a site for effective action?
Further, what is the role of "Place" as geographical, social, psychic, and economic formation? How does "Place" defined by social, political and economic attributes, define community, which is underpinned by identity, ethnicity, status and power relationships? How does "Place" in these broad definitions provoke ways of thinking about the locations, spaces and places of the working class and Working-Class studies today?
We welcome proposals from multiple disciplines and perspectives: pedagogical, theoretical, creative, and professional. Themes and topics for papers, panels and presentations might include—but are not limited to:
Populisms, Diasporas, and Nationalisms
Intersectionality
Race, Capitalism, and Empire
Environmental Justice
Critical Race Studies
Policies and Politics
De-Industrialization
Global, Regional or Migrant Working Classes
Urban/Rural Working-Class life
The Cultural Politics of  Class
Place and/or displacement of working-class communities
Labor now—Locally, Regionally and/or Globally
Class, Education, and Equity
Resilience, Resistance, and "Class Warfare"
The CWCS at Youngstown State welcomes proposals from academics and practioners across disciplines, community activists and organizers, and public scholars. Proposal abstracts for papers, creative works/exhibitions, and roundtables of no more approximately 350 words are due by Feb.20, 2020. Please email submissions to wcsaconference2020@gmail.com
WCSA 2020 Accommodations
The Historic Youngstown Doubletree Hilton is one of the designated accommodations for Re-Placing Class, WCSA 2020. The hotel is walking distance to campus, and located in the heart of downtown Youngstown. Room rates are available through midnight April 19, 2020. Note: The Hotel is not unionized. You may reserve rooms here, using booking code IWC. Additional accommodations will be available on campus in the dorms. Watch for updates on dorm packages and fees.
PLENARY ADDRESS: MATT BRIM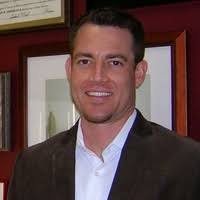 The 2020 WCSA Re-Placing Class Conference is pleased to welcome Matt Brim for a public keynote lecture. Matt Brim is Associate Professor of Queer Studies at the College of Staten Island, an open admissions college in the City University of New York. His forthcoming book, Poor Queer Studies: Confronting Elitism in the University, reorients the field of queer studies away from prestigious, exclusionary institutions of higher education and toward working-class schools, students, theories, and pedagogies. By exploring underclass queer ideas and laying bare the structural and disciplinary mechanisms of inequality that suppress them, Poor Queer Studies advances a queer-class knowledge project committed to anti-elitist and anti-racist education. Brim's other publications include the coedited collection Imagining Queer Methods, the black queer studies monograph James Baldwin and the Queer Imagination, and an open access online guide for teaching the HIV/AIDS activist documentary film United in Anger: A History of ACT UP. Brim is a former general editor of WSQ: Women's Studies Quarterly and is currently an associate editor for the open access journal James Baldwin Review. He can be reached at matt.brim@csi.cuny.edu.
Justseeds Artists' Cooperative is a decentralized network of 29 artists committed to social, environmental, and political engagement. With members working from the U.S., Canada, and Mexico, Justseeds operates both as a unified collaboration of similarly minded printmakers and as a loose collection of creative individuals with unique viewpoints and working methods. We believe in the transformative power of personal expression in concert with collective action. To this end, we produce collective portfolios, contribute graphics to grassroots struggles for justice, work collaboratively both in and outside the co-op, build large sculptural installations in galleries, and wheat-paste on the streets—all while offering each other daily support as allies and friends. Just Seeds will have an installation of labor and immigration related posters on display.
May 20 – May 24
Venise Abell: Black Still
MFA candidate, Venise Abell shares her recent artwork focusing on narratives taken from life experiences in regard to family and community issues relating to race. The camera has always been the tool through which these stories could be shared. With the use of image and object-making, a variety of materials and processes are now used to portray her stories. Abell's work has focused on her family's experiences working with the steel industry in Youngstown, racial stereotypes in the field of higher education, and the destruction of black communities through redlining, riots and lynching.
May 20 – May 24
New Immigrant and Refugee Visions is a collection of documentary films made by new immigrants that provide a unique insider perspective on the integration challenges faced by immigrants and the contributions they make to our culture, economy and social fabric. These short films were made to help engage communities in dialogue about immigrants and immigration in the United States. New Immigrant and Refugee Visions is a Community Supported Film (CSFilm). CSFilm, founded and directed by Michael Sheridan, has as its mission to strengthen communities by amplifying local voices.