YSU signs international framework for academic cooperation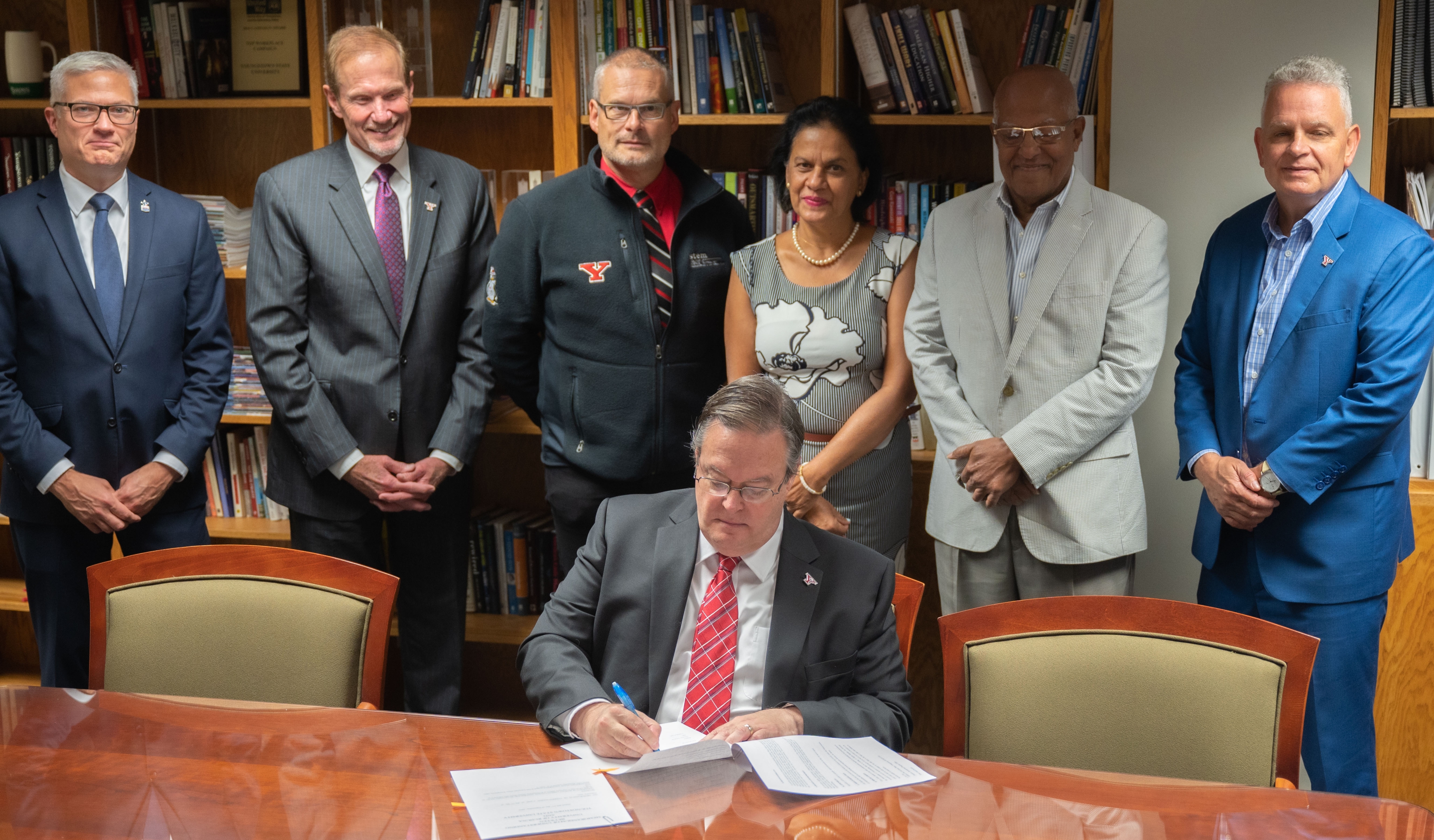 Youngstown State University recently signed a framework for academic cooperation with the University of Ruhuna in Sri Lanka.
The agreement creates a framework for offering dual graduate programs between UoR and YSU in Science, Technology, Engineering and Mathematics fields. Within the framework students can complete the first nine credits towards a master's of science degree at UoR, after which they will transfer to YSU to finish their graduate degree.
This international academic cooperation fits into the International Plan approved by the YSU Board of Trustees in 2021.
Attending the signing was Priyanthi and Padmasena Dissanayake from Scholarships for USA who helped facilitate the agreement.