YSU Board of Trustees summary, Dec. 4 and 5, 2019
YSU Board of Trustees
Dec. 4 and 5, 2019
---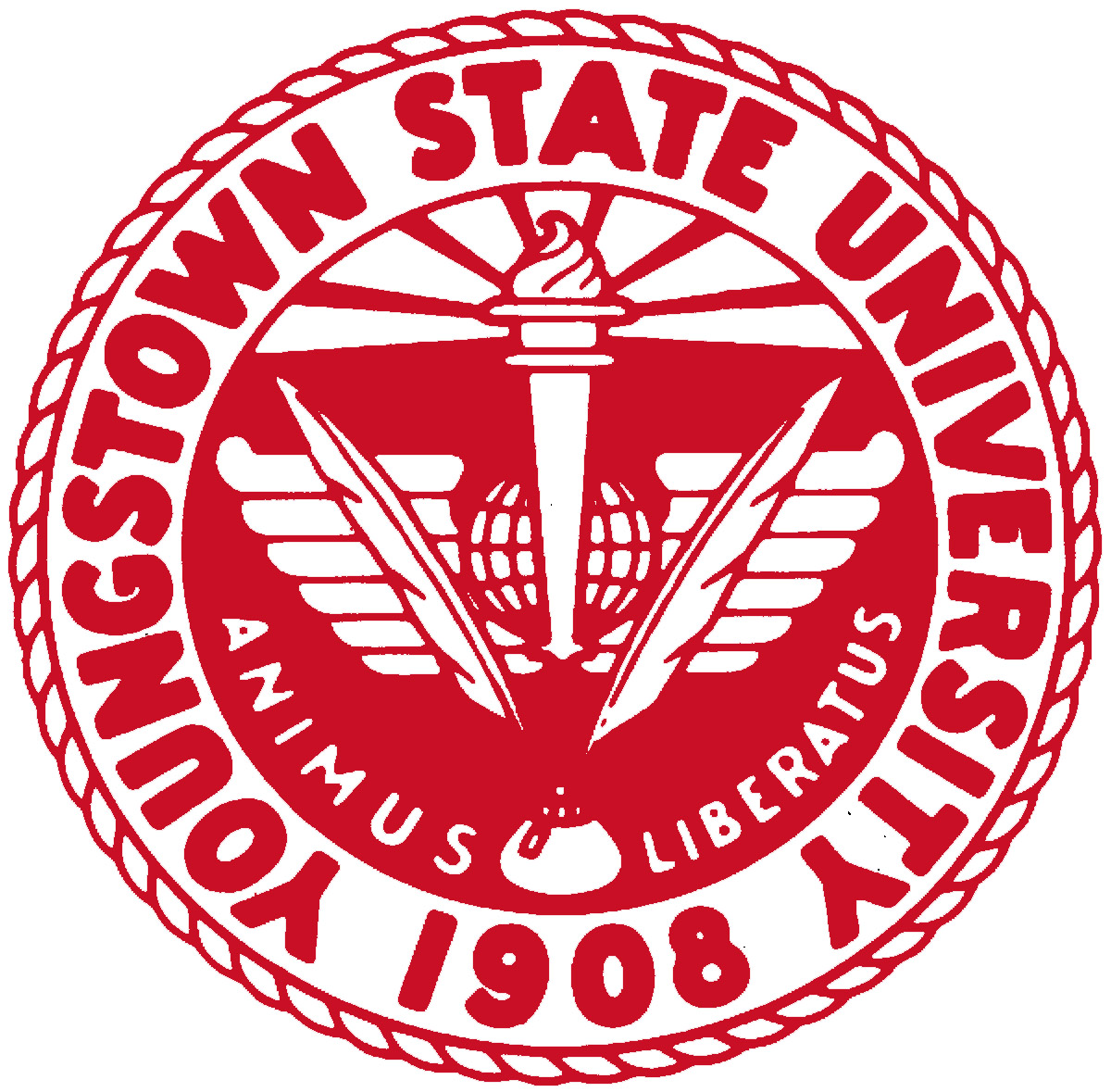 The YSU Board of Trustees discussed revising the university's Mission Statement, learned that the $100 million "We See Tomorrow" fund-raising campaign is nearing its goal, heard that the university's annual external audit is clean and clear, and approved a one-year contract extension for President Jim Tressel. Those were among the highlights of the board's regular quarterly meetings Wednesday and Thursday, Dec. 4 and 5, in Tod Hall. This is a summary of the board's actions and reports. For the full resolutions, and other background materials, visit the Board of Trustees website.
President's Report
President Jim Tressel said there are exciting and amazing things happening on campus and in the community, specifically mentioning the announcement of the new electric vehicle battery plant coming to the Mahoning Valley. "We're very encouraged by the direction we're going and the people we're doing it with," he said.
Faculty presentations
Patricia Veisz, director of the YSU Ohio Small Business Development Center, spoke with the board about the Center's services and successes, including business consulting and training programs, export internship programs, trade missions and the Emerging Leaders Program. The Center was recently recognized as the best SBDC in the nation, she said.
Jennifer Behney, associate professor, World Languages and Cultures, talked about her two research areas in Applied Linguistics: second language acquisition via eye tracking, and foreign language education, specifically the preparation of foreign language teachers.
Student presentations
Carla J. Colantone, a senior in Dental Hygiene, talked about the university's DH program, accredited by the Commission on Dental Accreditation. The program is one of only two in Ohio to offer a bachelor's degree in DH. Twenty-four students are accepted annually into the program. "We have great resources and facilities," she said.
Nadine P. Jones, a Political Science and Philosophy major, and Zachary W. Mayer, a History major and a minor in Judaic Studies, talked about their research on the holocaust, including a class/study trip to Czech Republic, Poland and Germany that featured visits to concentration camps.
Academic Excellence and Student Success
Actions
Approved a resolution to modify the Support and Assistance to Veterans and Service Members Policy. Modifications were made as part of the university's regular policy update schedule. Changes were minor.
Approved a resolution to approve the Textbook Adoption Policy. State law requires universities to have such policies to spell out, among other things, rules regarding choosing and assigning textbooks and other instructional materials.
Approved a resolution to approve the University Remediation Report. The report, required by the state, shows that 1,378 students took remedial courses in 2018-19, costing the university $316,625, costing students $771,075, and costing the state $208,064. All of those numbers are down from the previous year - $453,900, $1.1 million and $259,560.
Approved a motion to change the name of the Division of Multicultural Affairs to the Office of Diversity, Equity and Inclusion. Carol Bennett, named assistant provost for Diversity, Equity and Inclusion in October, said she is in the process of developing a strategic plan for the office, getting acclimated to the campus and meeting with community members. She said she is particularly interested in finding ways to instill in Youngstown city school students a greater sense of belonging to YSU. Trustee Ted Roberts applauded those efforts. "It's a wonderful example of the bigger picture of what the university is all about," he said.
Reports
The board discussed the university's strategic planning efforts. Roberts said there is "a lot of energy and work and people" involved in the ever-evolving plan. He said the success of the plan is assured because of the way it is being created – by faculty, support staff, administration. "That is going to be the strength of the plan, more than whatever words we come up with," he said. Provost Brien Smith said the planning process needs to identify what new behaviors the university should be moving toward and adopting, and what old behaviors the university should be moving away from. "The future of the institution depends on us getting this right," he said.
Eddie Howard, vice president for Student Affairs, reported on a new Enrollment Working Group to provide guidance and establish priorities that are critical to YSU's increased enrollment efforts. The group will develop a comprehensive five-year enrollment plan.
Under new business, Tressel reported that the university's graduation rate is, for the first time possibly ever, over 40 percent "That's not insignificant," he said. The increased rate is due to many factors, including the university's success in attracting more talented incoming classes. The key, he said, is to build on the momentum.
Institutional Engagement
Actions
Approved a resolution to accept 736 memberships to WYSU-FM for $95,161 for the July 1-Sept. 30, 2019 quarter, compared to 551 memberships for $61,211 for the same period in 2018.
Approved a resolution to modify the university's Advertising/Sponsorship Policy. Among the revisions include adding the term "sponsorship" to the policy and a new purpose statement.
Approved a resolution to Take Charge of Our Future: A Plan for Strategic Action, Community Engagement and Values/Mission/Vision. The measure is the latest in a series of resolutions approved in conjunction with the university's ongoing strategic planning process. The resolution creates a framework that focuses on Prosperity and Equity, Health Education, and Arts and Culture. The resolution says that the university will continue to be engaged so as to inform and enhance the mission, vision and values of YSU.
Reports
David Sipusic, associate general counsel for Research and executive director of the Excellence Training Center, updated progress on the ETC, which will be located in the former misdemeanor jail adjacent to campus. Bids to rehab the 53,000-square-foot building came in 10 percent over budget, requiring the budget to increase from $9.7 million to $10.9 million, he said. The project will be re-bid in January, with groundbreaking now set for March, he said.
Mike Hripko, associate vice president for External Affairs and Government Relations, reported on the university's ongoing engagement activities, including a recent workshop on campus focusing on autonomous vehicle technology, a campus meeting sponsored by the Space Foundation to expose area companies to opportunities in the space industry, and ongoing discussions with the Oak Ridge National Labs to, among other things, develop a partnership in hyper-sonics.
Paul McFadden, president of the YSU Foundation, reported that the Foundation is nearing its $100 million goal in the "We See Tomorrow" campaign, including 31 gifts of $1 million or more and 38 gifts in excess of $100,000 from outside the Mahoning Valley. He said the campaign has also already received $69 million in cash, out of $98 million in pledges.
Finance and Facilities
Actions
Approved a resolution to amend and align tuition and fees for online and related programs.
Approved a resolution to reduce the out-of-state surcharge for the YSU MFA-Creative Writing Program, effective Fall 2020. Sal Sanders, dean of Graduate Studies, said the adjustment is necessary for YSU's tuition in the program to remain competitive with the tuition surcharges of other northeast Ohio universities in the consortium.
Approved the 2019 Affordability and Efficiency Report. The report is mandated by the Ohio chancellor of Higher Education and includes examples of actions taken by YSU to save money, including saving $2 million through the use of collaborative vendor contracts and $1.2 million in savings by utilizing private companies like Chartwells, Barnes and Noble and Mercy Health. He also noted that YSU is a leader in textbook affordability and was the first public university in Ohio to adopt the First Day Ready program, saving $786,000.
Reports
Neal McNally, vice president for Finance and Business Operations, presented the university's budget-to-actual report through the first quarter of FY 2020, showing that most categories for both revenue and expenses are on or above target. Only tuition and fee revenue, and overall revenue, are slightly below target.
John Hyden, associate vice president for Facilities, and Rich White, director of Planning and Construction, reported on construction projects on campus, including the completion of the Cafaro Family Field, the new university Tennis Center set for completion by the end of December and Ohio Room renovations during holiday break. Other upcoming projects include repairs/renovations to Ward Beecher Science Hall, Fedor Hall, the pedestrian bridge over Wick Avenue, campus restrooms, and the Physical Therapy department in Cushwa Hall. White also reported on the university's six-year capital plan submission to the Ohio Department of Higher Education, including eight projects for FY2021-22, and he updated the board on deferred maintenance across campus.
Audit Subcommittee
Reports
McNally presented the FY 2019 Audited Financial Report that, among other things, includes a clean independent, external audit report.
McNally also reported on SB 6 ratios, a system the state uses to evaluate the financial health of Ohio's public universities. The system rates schools on a 0-5 scale; universities with a score of 1.75 or below for two consecutive years are placed on fiscal watch. YSU's FY2019 number is 3.3, the same as FY2018, both of which are in the "fiscally strong" category. "We do have some reasons to be cautious, but overall the university's financial health remains strong," he said.
But he also noted that to stay strong, the university must continue to balance its budget, and sometimes that means making unpopular decisions.
University Affairs
Actions
Approved a resolution to ratify personnel actions for Intercollegiate Athletics for July 16 through Oct. 15, including nine appointments, three separations and one reclassification/position adjustment.
Approved the Intercollegiate Athletics 2021-25 Gender Equity Plan, totaling $500,000. The plan includes adding a women's sport (lacrosse) and increasing budgets for existing female varsity sport programs.
Approved a resolution to Take Charge of the Future for Sustainability. The resolution is the latest in a series of measures related to the development of a new strategic plan.
Approved a resolution to modify Conflicts of Interests and Conflicts of Commitment Policy. Modifications including expansion of the Conflict of Interest Form to all employees.
Approved a resolution to modify the Outside Consulting Services – Faculty Policy to clarify the applicability of ethics laws as it relates to faculty. The procedures were also modified to require that all faculty complete the outside consulting form annually.
Approved a resolution to modify the Outside Consulting Services/Employment by Professional/Administrative Staff, including Deans and Chairpersons Policy. All full-time employees are required to complete an Outside Consulting/Employment Form annually. The policy also reminds employees that university resources are not to be used for outside consulting without appropriate compensation and approval.
Approved a resolution to ratify personnel actions, including seven new positions, 14 replacement positions, 26 separations, 15 reclassifications/position adjustments, 34 promotions, eight salary adjustments and two transfers.
Reports
Ron Strollo, executive director of Intercollegiate Athletics, presented several reports on the academic accomplishments of student-athletes. He said GPAs for all student-athletes hit a record 3.19 in Spring 2019, including 50 with 4.0 GPAs.
Holly Jacobs, general counsel and associate vice president for Human Resources, discussed with the board the development and authorization of divisional procedures, aimed at ensuring that divisions across the university are implementing the most efficient and effective organizational structures, processes, procedures and utilization of university resources possible.
Governance
Reports
Mike Sherman, vice president for Institutional Effectiveness and Board Professional, talked with the board about institutional effectiveness initiatives, including more sophisticated, consistent and standard collection of data for more effective data-based decision making.
Trustee Molly Seals and AJ Sumell, professor of Economics, and both members of the Strategic Planning Operations Team, talked about the university's strategic planning efforts, specifically on possible changes to the university's mission and vision statements. Sumell said the university's current mission statement is not inaccurate, but it is needs to be more ingrained across campus so that, when decisions are made, they are made in service of the mission. At a recent meeting, SPOT identified four possible mission statements. The board discussed each. They are:
YSU provides opportunities for all students to be innovative and creative through an accessible quality education.
We provide opportunities for all students to innovate, express creativity and enrich their lives and the lives of others.
A student-centered University that advances the intellectual and cultural life of the community.
Inspiring individuals. Enhancing futures. Enriching lives.
Executive Committee
Actions
Approved a resolution on Improving Responsiveness to Serious Misconduct. The resolution asks the university administration to consult with students, Academic Senate and others on campus to propose additional policies and procedures related to the consequences and outcomes associated with findings of serious misconduct, including but not limited to sexual misconduct and acts of violence. The proposed policies and procedures are to be presented for consideration no later than the board's next quarterly meetings in March.
Approved a resolution to approve a one-year extension of the employment agreement with President Jim Tressel. Named YSU's ninth president in 2014, Tressel is now under contract through June 2021. "President Tressel's strong leadership is moving the university forward," said Dave Deibel, board chair. "We are pleased that he will continue, in his role, to position the university for the future."
Miscellaneous
Memorials
Tressel reported the passing of the following individuals:
Judy Paydock, the wife Joseph Paydock, chair, Military Science.
Al Bright, YSU's first African American full-service faculty member and founder of the YSU Black Studies/Africana Studies program.
Sal Licata, father of Betty Jo Licata, dean of the Williamson College of Business Administration.
Chair remarks
Deibel thanked his fellow board members for their hard work, and wished Tressel a happy birthday.
Upcoming meetings of the board:
10 a.m. Thursday, March 5, 2020
10 a.m., Thursday, June 4, 2020
10 a.m. Thursday, Sept. 3, 2020