Summer campus improvements underway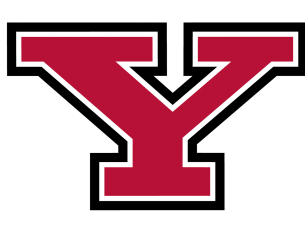 Renovations to several buildings at Youngstown State University, including Ward Beecher, Cushwa, Fedor and Tod halls, are among the improvement projects scheduled for what promises to be another busy summer season of campus upgrades.
The summer will also see the opening of the biggest campus project now underway – the $11.5 million Excellence Training Center at the corner of Fifth Avenue and Commerce Street on the southwest corner of campus. The center, funded through state capital dollars as well as federal grants, will host an official ribbon cutting in July.
Also to be completed this summer are renovations to Fedor Hall, including sprinkler piping, flooring and roofing, as well as painting and carpeting for the first and second floors of Tod Hall, funded through private gifts.
Other projects slated for this summer and fall:
Edmund J. Salata Complex, home to Facilities, Grounds, Planning and Construction, Central Receiving and the Mail Room. Improvements to windows, restrooms, stairs and minor HVAC work. 
Cushwa Hall Physical Therapy. Continued work on restrooms, stairwells and other support areas.
Storm water upgrades for areas prone to flooding during heavy/prolonged rain events, including Melnick Hall and the Physical Plant Motor Pool. 
Maintenance/upgrades to the Wick and Lincoln parking decks.
Ward Beecher Science Hall renovations, including entryways, stairwells and minor HVAC upgrade.
General campus development, including  the upgrade/replacement of concrete walks, brick walks, drive entrances, retaining walls, accessibility ramps and exterior stairs and railings. 
Looking ahead, projects in development for the 2021-22 academic year include Moser Hall renovations, utility distribution upgrades/expansion, building envelope renovations, elevator safety repairs/replacements, IT infrastructure upgrades, Lincoln Building renovations, Stambaugh Stadium classroom, Beeghly Center Physical Therapy and air quality upgrades related to COVID-19.