Mrozeks endow scholarship for MBA students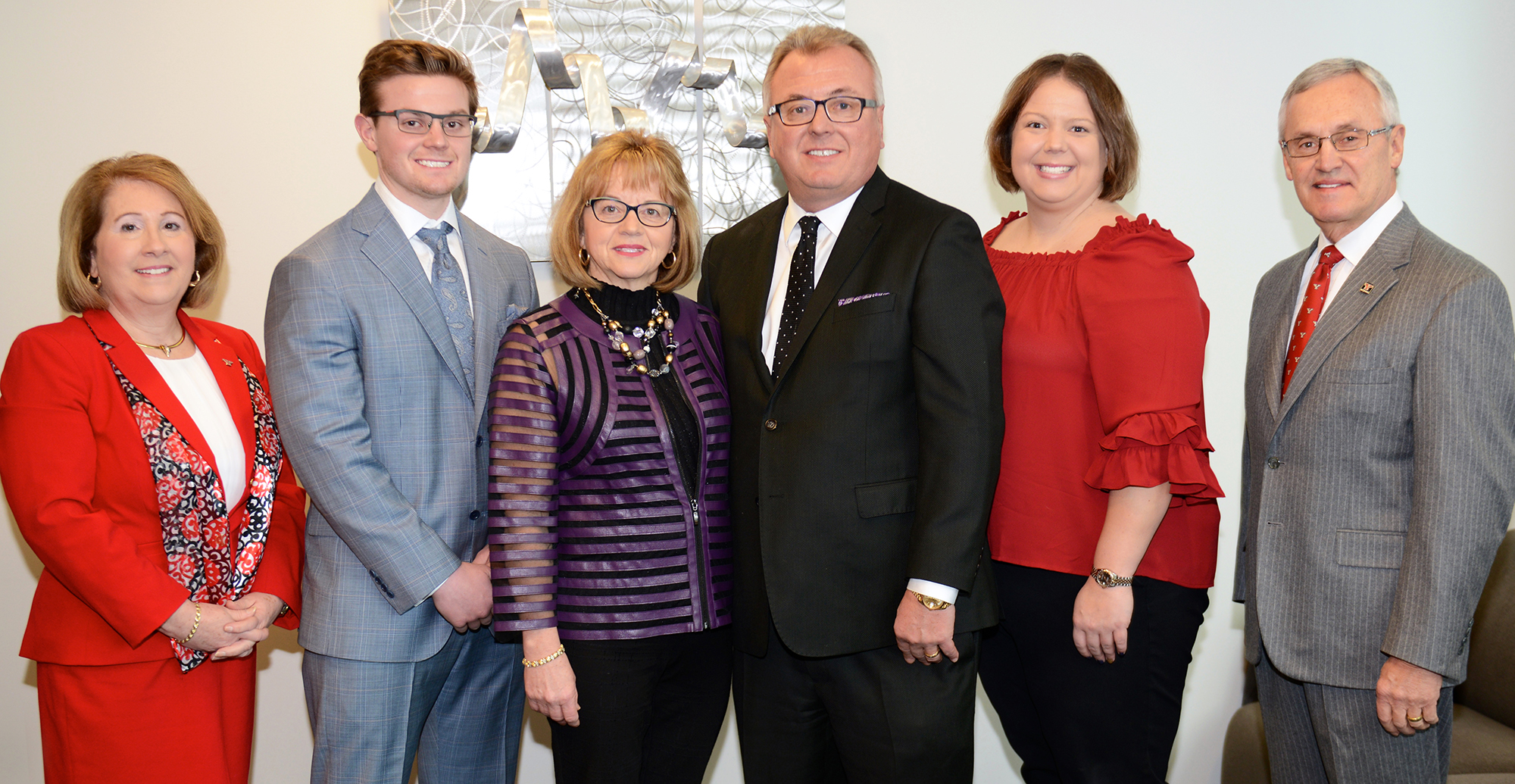 Garry and Wanda Mrozek, prominent members of the Youngstown business community and long-time supporters of Youngstown State University, have created a scholarship endowment for students pursuing master's degrees in Business Administration.
The scholarship is funded by a $150,000 donation by the Mrozeks to the YSU Foundation, the university's fund-raising arm. In recognition of the gift, the area outside third-floor conference center in Williamson Hall will be named the Mrozek Family Reception Center.
Mr. Mrozek earned two degrees from YSU, a bachelor's in Business Administration Management in 1982 and an MBA in Finance in 1988. He was honored as YSU Distinguished MBA Alumnus in 1998. That same year, he served as president of the Alumni Association. In 2008, he was appointed to the board of the YSU Foundation, serving as chair from 2014 to 2016. He had a 30-year banking career, the last eight years as regional president of PNC Bank.
The Mrozeks own Hometown Pharmacy Solutions, a multi-faceted pharmacy company with retail locations in Northeast Ohio and Western Pennsylvania, as well as managed long-term care pharmacies and compounding pharmacy divisions.
Mrs. Mrozek, and the Mrozeks' children, Stephanie and Matthew, all attended YSU, taking summer classes while earning doctorate degrees in Pharmacy from Duquesne University. Matthew is also a graduate of the Notre Dame Mendoza School of Business with a master's degree.
For more information, contact the YSU Foundation at http://ysufoundation.com/.