Japanese embassy official speaks this week on campus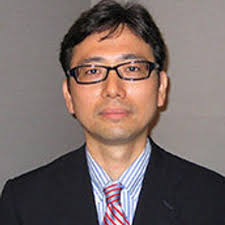 An associate with Harvard University lectures on the state of trade relations between the United States and Japan and how it impacts areas like the Mahoning Valley, 6 p.m. Tuesday, Jan. 21, in the DeBartolo Stadium Club at Youngstown State University.
Noriyuki Shikata is an associate with the program on U.S.-Japan Relations with the Weatherhead Center for International Affairs at Harvard and minister with the Embassy of Japan in the U.S. The lecture is titled "US-Japan Trade & Economic Relations in the Era of Trade Friction with China"
The event, free and open to the public, is sponsored by The Business Journal, Logos International Consulting and YSU's Department of Politics and International Relations. Click here to register.
"Japan is in a difficult situation with regard to the U.S. trade war with China for a lot of reasons," says Paul Sracic, professor and chairman of the Department of Politics and International Relations at YSU. "Japan and the U.S. are close allies. We're also important trading partners. And certainly, Japan doesn't want to get on the wrong side of the Trump administration."
So, while Japan is inclined to support the actions of President Donald Trump, Japan also has a "significant trade relationship" with China, Sracic says. Japan's trade with China is worth nearly $100 billion more than its trade with the United States, "however, they are our ally," he says. "That's something that Shikata will be talking about."