Education students visit schools, historic sights in study trip to Czech Republic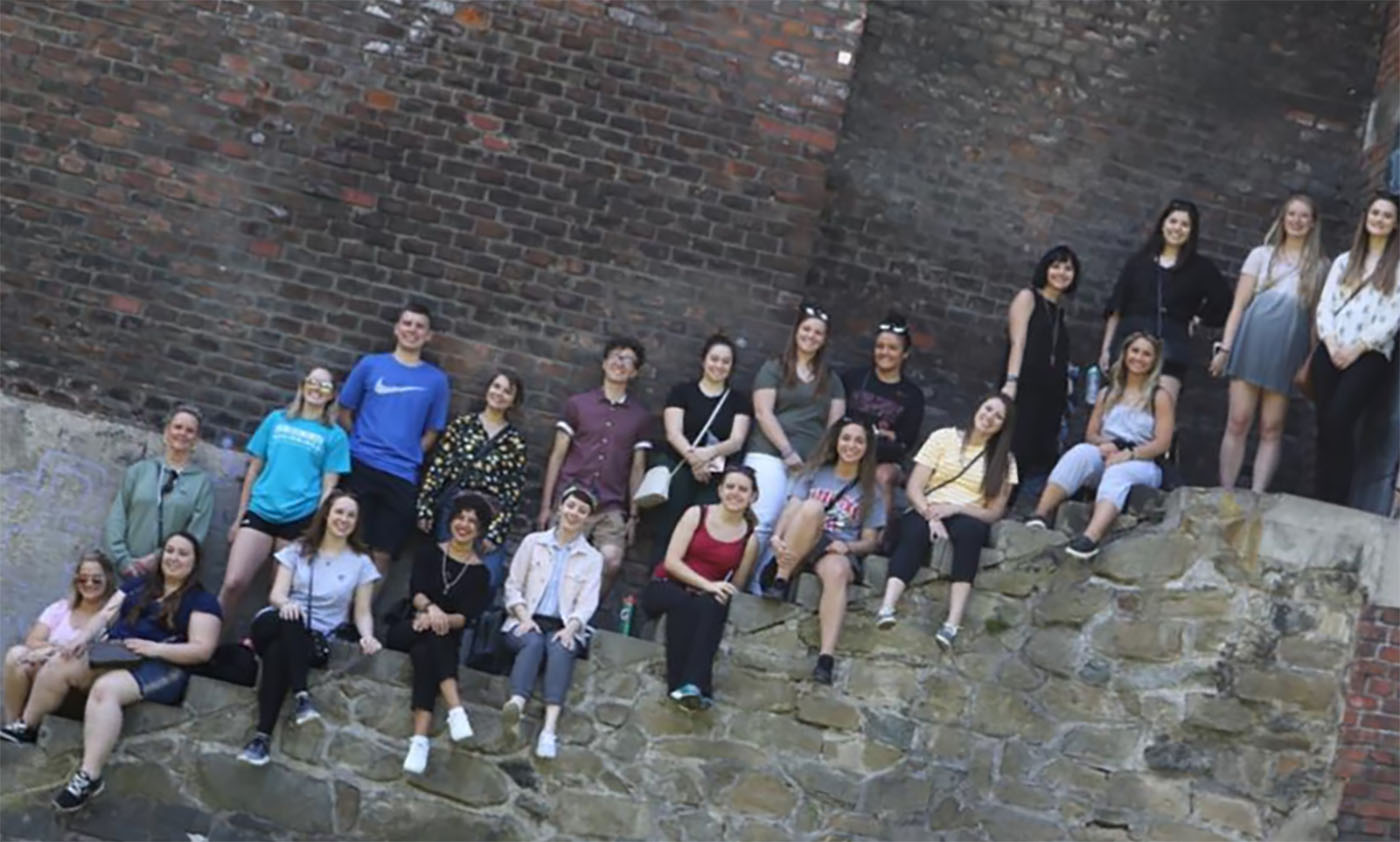 Twenty-one students in the Beeghly College of Education at Youngstown State University recently returned from a month-long study abroad trip to the Czech Republic, where they visited several schools and learned about the European education system.
The trip, led by Marcia Matanin, chair of the Department of Teacher Education, was hosted by Palacky University, one of the largest teacher preparation institutions in the Czech Republic.
YSU students visited a school for autism, a Montessori school where they taught students English, a local school where third-grade students sang a special song for the YSU students, and a school for the blind and visually impaired where YSU students saw an outdoor mobility course used to train blind children how to navigate in a real world setting.
Students also visited churches, cathedrals, museums and castles, participated in festivals and, on weekends, traveled to Slovakia, Austria and Poland, including visits to the Holocaust Museum and the Auschwitz and Birkenau concertation camps. "The students left Auschwitz feeling both overwhelmed and humbled, while also grateful for the experience they shared," Matanin said.
The final weekend in Europe was spent exploring Paris, including stops at the Eiffel Tower, Notre Dame, the Louvre, Arc de Triomphe and Palace of Versailles.
Matanin said she always dreamed of designing a study abroad experience for future teachers. "Many of the students told me how they would have never been able to do something like this on their own and were so appreciative for the opportunity," she said. "Other students told me how it empowered them, giving them the confidence to travel internationally on their own. That made all the planning and effort worth it."