250 Tires!! Honors College students volunteer around community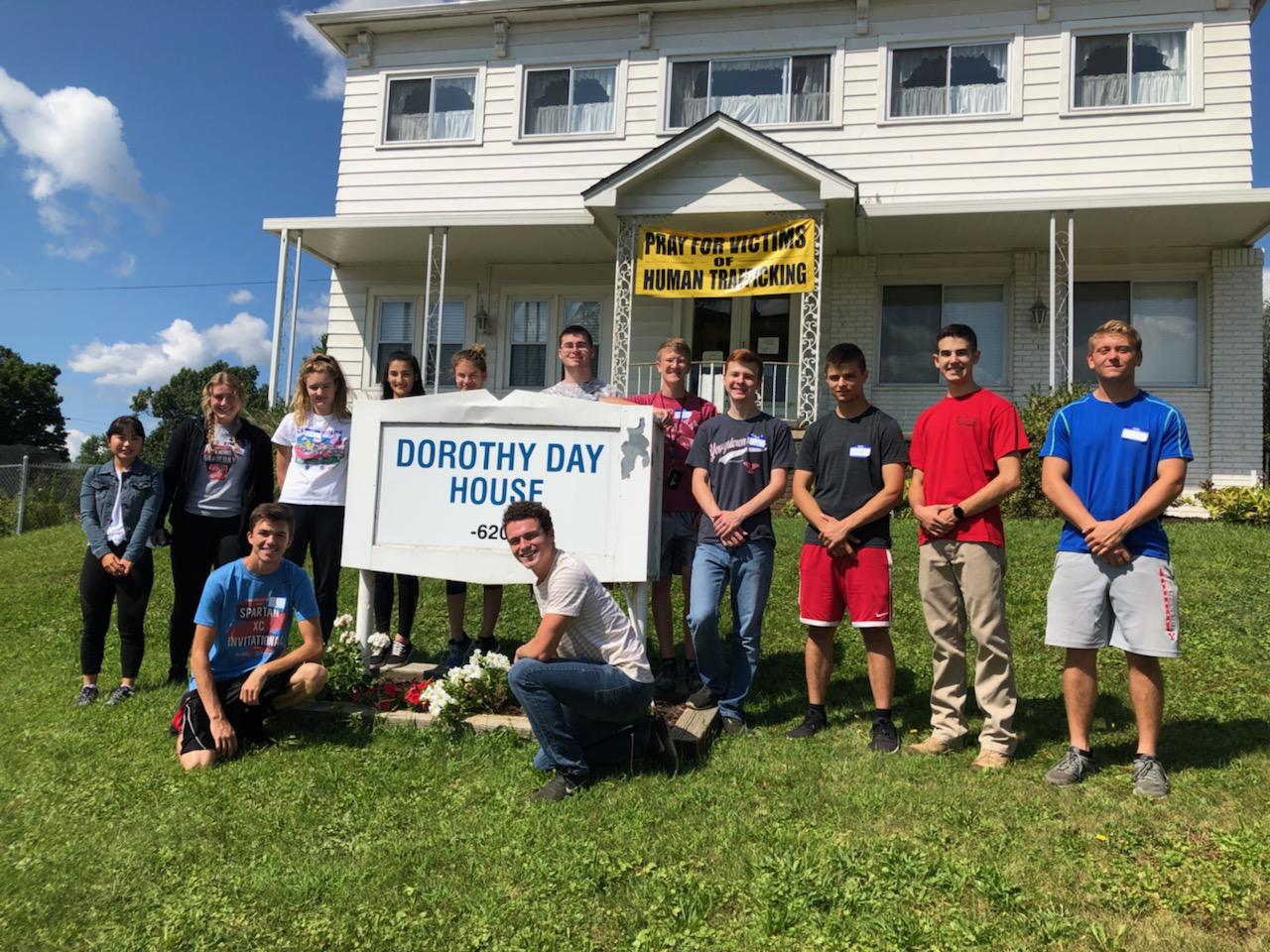 First-year students in the Honors College at Youngstown State University collectively contributed nearly 1,000 hours of service to the community as part of Global Day of Service.
Students volunteered at 15 sites throughout Mahoning County, ranging from Gleaners Food Bank, Mill Creek Metro Parks and the Dorothy Day House to Habitat for Humanity, the OH WOW children's center and the Rescue Mission of the Mahoning Valley. The work included making cards with older adults, gardening and even working with St. Angela Merici Parish in Youngstown to pull debris out of a ravine in Lincoln Park and recovering nearly 250 discarded tires.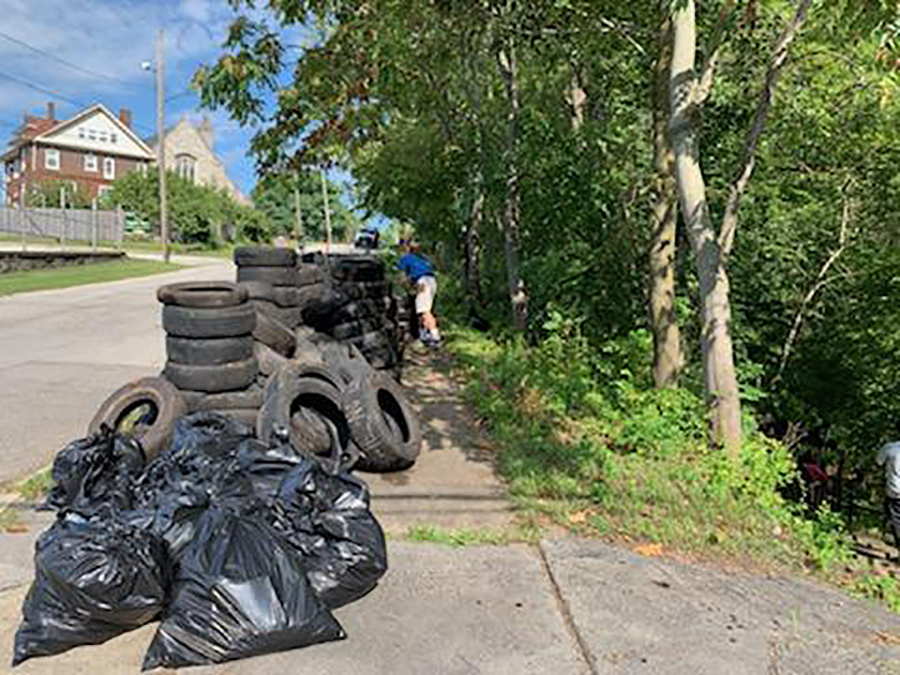 "The projects may run the gamut, but each activity shares something very simple—cultivating the foundation for civic engagement and creating a sense of community while serving," said Amy Cossentino, Honors College dean.
The event is designed to not only make an impact in the community but also formally start the students' volunteer experience, a big part of the honors college curriculum, she said.
"It was incredible to see the impact that a group of students can make in just a few hours when you all work together," said sophomore Mackenzie Goodin, who sought out places for students to volunteer and coordinated the logistics for the day.
More than 1,200 students are part of YSU's Honors College. Collectively, the students amass approximately 60,000 hours of volunteer service annually through a variety of projects which impact the campus and community. More about the Honors College at www.ysu.edu/honors.