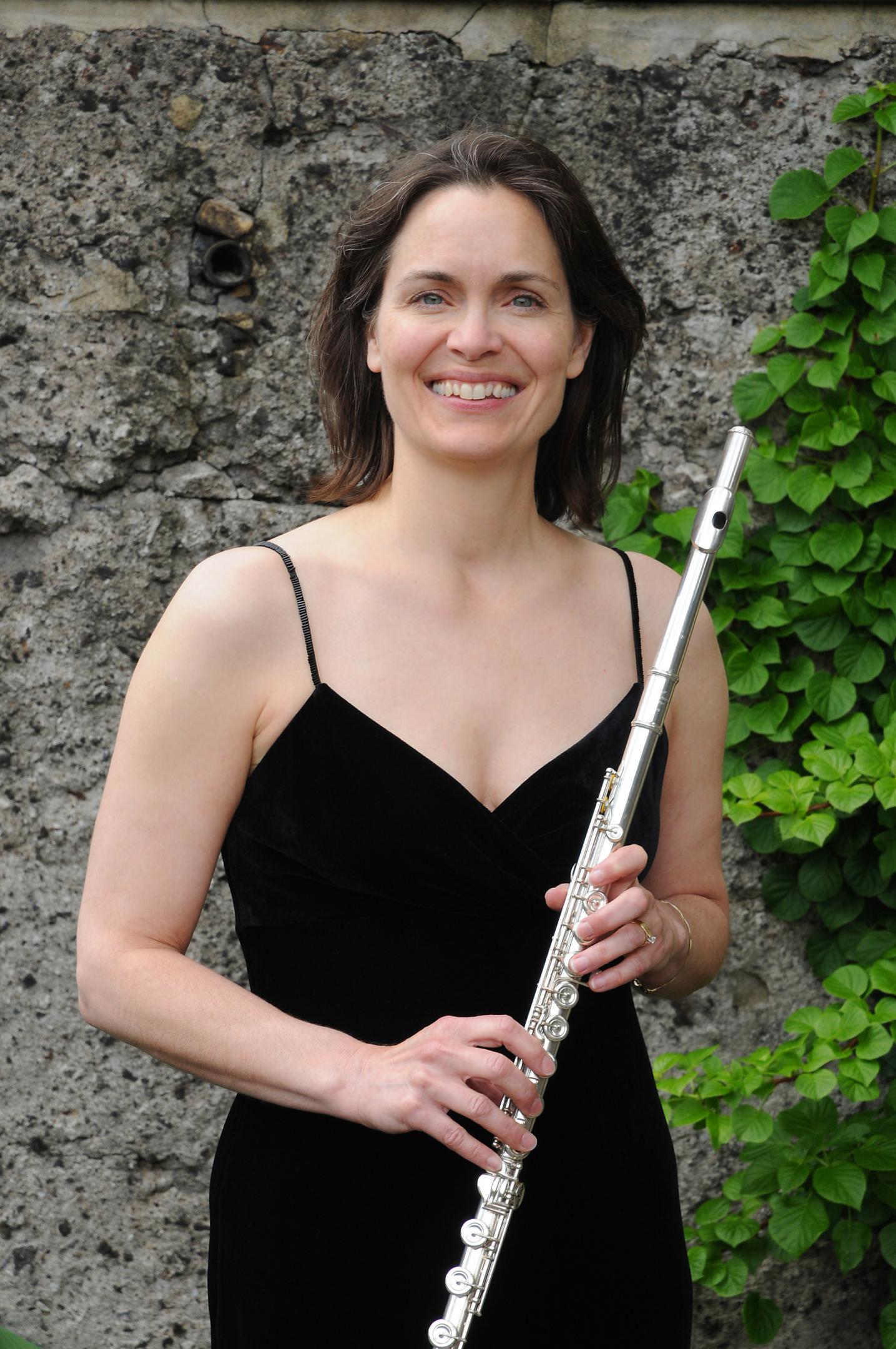 Kathryn Thomas Umble, Flutist, greatly enjoys performing and sharing the moment with fellow musicians and the listening audience. She also highly values teaching and the process of helping others grow and find their musical "voice". She is Professor of Flute at the Dana School of Music, Youngstown State University.
Reviewers comment on Umble's performances:
"…excellent sense of shaping melodic lines." – James Flood, clevelandclassical.com
"…performance was immaculate and moving…" – Jim McCutchen, President, Dayton Classical Guitar Society
In addition to performing principal flute with the Warren Philharmonic Orchestra, Umble holds the piccolo position with the Youngstown Symphony Orchestra and has performed with the Erie Philharmonic, Opera Western Reserve, Fontainebleau Festival Orchestra, National Flute Association Gala Orchestra and Toledo Symphony Orchestra. She has been featured in concerto performances with Warren Philharmonic Orchestra, Youngstown Symphony Orchestra, Youngstown State University Wind Ensemble and Bowling Green State University Wind Ensemble and Orchestra.
Umble has presented recitals
in Europe and throughout the United States, including venues such as Alice Tully Hall, New York, the Cleveland Institute of Music with members of the Cleveland Orchestra, and the Cleveland Art Museum. Umble is a founding member of Duo Allant, a flute and guitar ensemble – duoallant.com. She was featured a guest artist of the Pittsburgh Flute Club, guest artist in recital with the Aurista Ensemble in New York City, winner of the Pittsburgh Concert Society Major Auditions Competition, and
she has performed in recital at numerous National Flute Association conventions.
Kathryn Umble has given many master classes and presentations at schools and universities including Penn State University, University of Florida, Bowling Green State University, Michigan State University, Renova Festival, Dana Flute Festival, Pittsburgh Flute Club, and National Flute Association conventions. She can be heard on the Naxos, Dana, GMMC, and Access Labels.
For more information about upcoming flute events please visit the Flute Society website.